Since 2019, Gov. Tony Evers' Parole Commission has released hundreds of convicted criminals, freeing them early on parole mostly into Wisconsin communities, including more than 300 murderers and attempted murderers, and more than 47 child rapists.
Alvin Jenkins was one of them. His release was discretionary.

52nd in the series.
Alvin Jenkins was convicted of first-degree murder for shooting a woman in the head with a shotgun at close rang in front of her toddler son, who ended up providing a key statement.
He was paroled on 8/7/2020. He was convicted in 1990. Today he's 61. He received a life sentence. Killers serving life sentences don't qualify for mandatory release. The release was discretionary, however, according to the Dept of Corrections, they don't know where he currently is as he's listed has Absconded in their system.
According to court records, Jenkins was charged with killing Carol Greenwade, "who was shot in the head by a shotgun at a range of between two and six inches."
Greenwade, 29, a mother of six, was found at the bottom of basement stairs in Milwaukee in 1986, according to old newspaper articles from the time.
---
Evers' Parole Commission Freed Alvin Jenkins Early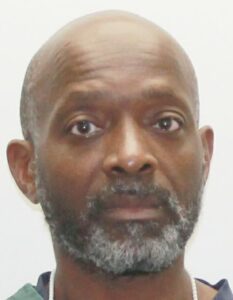 Date paroled:  08/07/2020 [You can look up Alvin Jenkins parole here. Put his name in the database and click "movement."]
Current Residence: Unknown (Absconded)
Age: 61
Convicted: First-degree intentional homicide
Sentence:  Life Sentence




---
The Victim: Carol Greenwade, 29
---
What the Killer Did:
The murder happened in front of the victim's 3-year-old son.
"The only direct evidence linking Jenkins to the murder was what Greenwade's three-year-old son told the Honorable John J. DiMotto, then an assistant district attorney, and Jenkins' alleged confession to an acquaintance, Gerald Clark," court records say.
"Greenwade's son was seven years old at the time of trial, and was called as a witness by the prosecution. The boy's memory was limited, as revealed by his responses to the prosecutor's questions."
Court records say that DiMotto was allowed to testify about what the small boy told him right after the murder.
"I asked him, has anything ever happened between his mother and Uncle Alvin [Jenkins]. And he said that his mama hit Alvin with a telephone and a knife on the leg. And that Alvin hit her on the face and she fell to the floor. I then asked him whether or not he had ever seen a gun in the house. And he said, yes, my daddy's gun. And he said that Alvin got the gun. I seen it. I seen Alvin shoot mama. That she fell to the floor. … I asked him, what did it sound like? He said it sounded hard. He told me, mama said stop and then the gun went off. And he said, bang."
Judge DiMotto testified "that the boy also said that his mother had been shot six times and that she walked to the basement after the shooting."
A witness "testified that he and Jenkins were fishing together shortly after Greenwade's murder when Jenkins remarked, 'you know, I killed Carol…' Jenkins said he used a sawed-off shotgun."
The witness also told the jury that, subsequently, "he had seen Jenkins threaten another girl friend by putting 'a gun to her head several times telling her he was going to kill her like he killed Carol.'"