Kerontae Pickens, a convicted cocaine and heroin dealer, was released early from prison on July 5, 2022, after completing the Wisconsin Department of Corrections' Earned Release Program. Like 40% of other criminals released early through such programs, he's already been arrested.

A Milwaukee man was just charged with 12 felonies in Washington County for selling cocaine and fentanyl to undercover officers just three months after being released early from prison as part of the earned release program that was expanded by Gov. Tony Evers and his Department of Corrections.
"I appreciate law enforcement's diligent effort to interdict these dangerous drugs and it becomes frustrating to all of us when we see repeat offenders who should be incarcerated continue to bring this poison into our county," Washington County Sheriff Martin Schulteis said.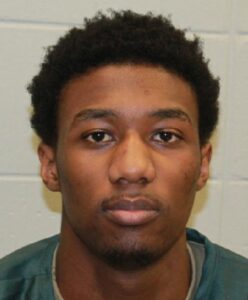 Hundreds of criminals were freed early during Evers' tenure through the earned release and challenge incarceration programs. The media have falsely labeled some of these releases mandatory; in fact, no law requires that criminals be allowed to participate in earned release. Judges set eligibility, but DOC, under Evers' direct authority, determines an inmate's "suitability," and the criteria include very subjective elements like department policies and resources.
Parole was eliminated in 1999, but earned release allows people to get out of prison early anyway. It's pitched as a substance abuse program for non-violent offenders, but we found criminals who were freed early despite committing offenses the public would consider violent, such as battery and recklessly endangering safety. We also found armed robbers, felons in possession of a firearm, and people with past violent records or violent charges in the same case, even habitual criminals with lengthy records. State data shows that 40% of earned release and challenge incarceration program inmates re-offend within 2 years.
Many of the drug offenders released early from prison during Evers' tenure are drug dealers, like the man picked up in Washington County the other day.
According to a Washington County Sheriff's Office Facebook post, 24-year-old Kerontae Pickens was charged in Washington County Circuit Court for selling fentanyl and cocaine on three occasions since September.
Pickens was convicted in 2019 in Milwaukee County for Possession with Intent to Deliver cocaine. In October 2020, Pickens was convicted in Waukesha County for Manufacturing/Delivery of Heroin and Cocaine.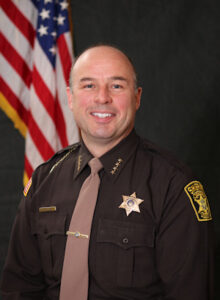 Pickens was sentenced to four and a half years in prison for the Waukesha County case. But, after serving less than two years of the four and half year sentence, he was released to extended supervision on July 5, 2022, after completing substance abuse programming under the Wisconsin Department of Corrections Earned Release Program.

Just over two months after being released, Pickens allegedly sold fentanyl and cocaine to an undercover deputy with the Washington County Sheriff's Office Multi-Jurisdictional Drug Task Force.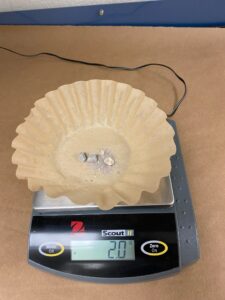 Pickens then allegedly sold fentanyl and cocaine to the same undercover deputy on two more separate occasions in the Village of Germantown.
The last deal took place on Wednesday, October 26, 2022. In total, the undercover deputy purchased around 6 grams of fentanyl and around 5 grams of cocaine.
Pickens and his passenger, who has not been charged at this time, were driving away from the location of the final deal when they were stopped by task force members and taken into custody without incident. Pickens was found to have an additional 5.7 grams of fentanyl, 7.1 grams of cocaine, multiple cell phones, and a large amount of U.S. currency.
The vehicle they were driving was later reported as stolen in the City of Milwaukee.
Pickens remains in custody at the Washington County Jail on a $20,000 cash bond and a probation hold.