"This is all such a jarring surprise. I didn't even know this is the way things worked," says Tim Erickson, the son of Susan Erickson, the Onalaska nurse who was brutally murdered and raped by parolee Terrance Shaw, who is now living back in Onalaska where the homicide occurred.
Erickson and his brother Andrew, who are both in their 40s and living in another community, did not know that Shaw was paroled in October 2021 until they were contacted by Wisconsin Right Now in September 2022. The brothers are struggling with the news of the release, which Andrew Erickson labeled "crazy" and Tim Erickson called "indefensible."
In a lengthy interview, Tim emotionally and poignantly described the lingering trauma that families go through when a loved one is murdered. The death wrecked his father's life and plunged the young family into decades of pain. Tim was about 3 years old and Andrew was only 18 months when their mother died. Tim's memories of her are few, but the emotions and PTSD triggered by the parole are great.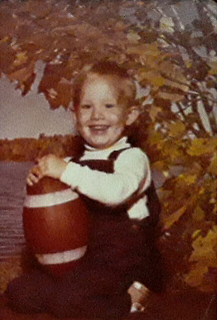 "We should have had the opportunity to say no, absolutely not, to this," says Tim of the lack of notification from the state. "That opportunity should have been given. I'm so upset."
The brothers fervently oppose the parole, giving voice to the young mother who they barely remember, if at all. They are her closest kin; Susan's husband died a few years ago.
Tim says he didn't learn about the brutality of his mother's death until he was about 16, and Shaw confessed to the random murder in a letter he wrote the La Crosse Tribune. He believes his grandma went to Shaw's first parole hearing and spoke against it. She died long ago. His dad Dennis Erickson was too traumatized to ever go. "At some point, they just stopped alerting him maybe," Tim says. And then Dennis died, and, when Shaw came up for parole again, the state did not tell Tim or Andrew.
"It seems so absurd that he (Shaw) would get out anyway," says Tim. "I thought that guy would die in prison for sure. With all of the horrible things he did, how he can see the light of day baffles me."
He believes he should have been notified to give him the option to speak at the parole hearing.
"I honestly can't believe it," he said. "It's totally not right. I'm quite angry. It's a pretty big failure. It defies logic. I don't understand why this guy gets a chance to even finish out a life outside a building. It's pretty sick."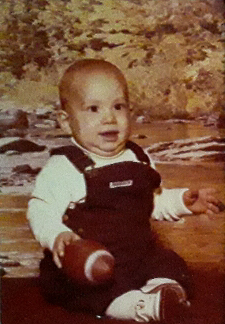 Tim says he voted for Tony Evers, and he took great pains to stress that his comments are not political. Rather, he said, he hopes that the state's victim notification system is improved so other families don't go through this degree of pain. And he believes the state should have grief counselors to work with families when killers are paroled. "It's a horrible policy. I don't care who enacted it. This is a horrible way to do things," said Tim, who has voted Democratic his entire life.
Evers appointed and reappointed the Parole Commission chairman, John Tate, who released Shaw and a slew of other killers and rapists during the past four years. Evers has said he disagreed with some of Tate's decisions but he was silent when Shaw was released. Wisconsin Right Now has spoken with multiple families who also did not know that the killers of their loved ones were released. Some police chiefs did not know either. Republicans in the state Senate could have rejected Tate's nomination but did not.
Tim says the governor needs to have "some kind of moral oversight on this. How can this just pass by, and no one tells me until yesterday? How does the public not know? A lot of people in prison don't belong there, but you're letting out horrible, horrific criminals? How does that happen? How do you defend that? It's indefensible."
He said if Evers "just appointed someone and said, 'You take care of it,' then someone took care of it horribly."
Tim noted that he's "all for prison reform," but he believes non-violent people should be freed not "the real bad ones."
When Evers urged Tate to reverse the parole of a convicted wife killer Douglas Balsewicz last spring, he wrote, "I have considerable concerns regarding whether Johanna's family was afforded sufficient opportunity to voice their memories."
He added, "I also believe, however, and Wisconsin state law agrees, that the voices, experiences and trauma of victims of crimes must weigh heavily in these conversations and deserve full and meaningful consideration. Justice simply demands it. Our constitution states that victims have a right to be heard. Our statutes reiterate that victims have the right to provide direct input in the parole decision-making process."
He has not made similar comments on the other cases, including of Shaw.
Tim believes Shaw is a "potential serial killer."
As a result of the crime, Tim says "my brother and I will never have kids." Asked why, he said, "tragedy happens, and I don't want to pass that on."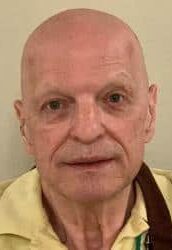 As for Shaw, he said, "That guy killed my dad too. My dad was an extremely depressed guy and a hardcore alcoholic most of his life. He died too young. He had four heart attacks and three strokes before 60. There was always stress."
He's deeply disturbed by how Shaw was arrested. Shaw was discovered with meat hooks and rubber shoes prowling at the home of another med tech in Onalaska whose front door was chipped a year after Susan Erickson's murder. "This wasn't a one-off," said Tim. "Meat hooks? That's not like you just pull that off and say, 'I better go and grab the meat hooks.'"
Tim says that his dad found a new girlfriend whose name was Sue too. He remembers, at age 4, yelling at his younger brother because he "kept calling her mom." The boy, who was 18 months old when Erickson was murdered "didn't understand what was going on."
Tim has a few shards of memories of his mom, that's it. "I remember her being pregnant with my brother. I remember going to a clinic. That must have been my first check-up. She worked in the hospital and knew everybody, and everyone was excited to see me." He has a half-brother who is a police officer and works as a plumbing supply officer.
"We didn't have pictures of her in the house because it was too hard to look at; now I do," he said. His dad tucked all the photo albums in the closet. "It was too hard to even think about," Tim says.
When he learned from WRN that Shaw was paroled, Tim went to the neighborhood bar to tell the story to whoever would listen. "At least there is someone to share your anger," he said.
His trauma comes from "the aftermath" of the crime and "watching how things fell apart in different areas."
He added:  "If you want your redemption, get it in the afterlife. You are still paying for crimes here on earth."
The fact Shaw is 73 "softens it" somewhat but "not really. It's still wrong. It was a first-degree murder with forethought and malice," says Tim.
Plus, he said, Shaw "moves back to the same town. That's a weird level of gross to me. This one specifically is so bizarre how could you think anyone like that could ever be rehabilitated. When a full-grown adult who is not insane can actually bring themselves to do something so horrific, I don't understand how that can ever be fixed."
Horrifically, Susan Erickson was simply painting her living room wall when Shaw broke into her house, tied her up, raped, stabbed, and strangled her to death. The boys were at a babysitter, who found her body when she didn't come to pick them up. Her husband came home from work to find police tape outside his house. Newspaper articles from the time say that Shaw left his thumb tip at the scene; that's how brutal the crime was. He had glimpsed Erickson through a picture window. They were strangers to each other.
The fact the media did not report Shaw's release when it first happened was a "failure too. There's probably some kind of inmates' rights movement that keeps that hush, hush," believes Tim.
His mom grew up in Thorp. A woman who knew her in high school told Tim she was "always nice to everyone. My mother was a cheerleader. She was very attractive. She was probably one of the popular kids, but she was never rude to anyone. She was kind."
His mother would be Shaw's age now. "Where is her 40 years?" Tim asked.
He questioned whether Dahmer would have been released if he had lived. "He was a young man when he went to prison. There are fringe psychos out there."
Contends Tim, "There was justice, and then it was unjust again. They threw it all way."