By: George Mitchell
"Ron Johnson Looks Like Russian Tool."
With that headline, Urban Milwaukee Editor Bruce Murphy got right to the point. Writing in May of last year, Murphy advanced the narrative that the Wisconsin Senator accepted "Russian disinformation" in his role as chair of the Senate Homeland Security & Governmental Affairs Committee.
At issue was an election-year report Johnson's committee issued in September of 2020. As reported by the Associated Press, Johnson and Iowa Senator Charles Grassley "have issued a politically charged report alleging that the work Democratic presidential nominee Joe Biden's son did in Ukraine constituted a conflict of interest for the Obama administration at a time when Biden was engaged in Ukraine policy as vice president."
In response, the AP reported that a Biden campaign spokesperson said the Senate investigation was subsidizing "a foreign attack against the sovereignty of our elections with taxpayer dollars — an attack founded on a long-disproven, hardcore right wing conspiracy theory."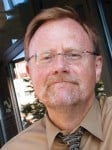 Murphy's May 2021 column said Johnson "fell for…malicious narratives…even after the FBI warned him it was disinformation." He quoted Democratic Senator Ron Wyden as saying that "Senate Republicans' year-long investigation [led by Johnson] was based on Russian disinformation."
It now appears that it actually was Murphy and others who fell for disinformation. Last Friday, under the headline "Smeared as stooges for Russia in 2020, Ron Johnson and Chuck Grassley can claim vindication in 2022," Wall Street Journal columnist Kim Strassel wrote:
"The list of those owed an apology over the Hunter Biden affair may stretch to the moon and back. Due a position at the front of the line are the two men who first blew the lid off the Biden sleaze and endured a smearing for the ages."
Murphy is now aware that his claims about disinformation were ill-founded.  I sent him a link to Strassel's column and asked if he planned to revisit the topic.  He has not responded.
Strassel also said, "Sens. Chuck Grassley and Ron Johnson on Tuesday delivered the latest installment of their years-long investigation into Hunter Biden's questionable business dealings—laying out in Senate speeches the complex web of banking transactions tying his companies to entities connected to the Chinese government. Their exposé offered more detail in their September 2020 report about the Biden family's foreign financial entanglements."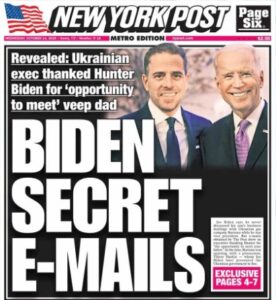 Strassel continued, "As courageous (and accurate) as the New York Post's October 2020 reporting on the Hunter laptop was, it came after the Johnson-Grassley bombshell. Only now—18 months late—are mainstream media outlets grudgingly confirming the truth of that Senate report. 'Inside Hunter Biden's multi-million-dollar deals with a Chinese energy company,' read last week's Washington Post story. Reporters acknowledge that many aspects of their account of Hunter's business dealings with CEFC China Energy were 'included in a Republican-led Senate report from 2020,' even if the Post only recently bothered to confirm 'key details'."
The extensive Johnson-Grassley investigation is detailed here and here.
I sent Murphy a link to Strassel's column and asked if he planned to revisit the topic. He has not responded.
Murphy was joined in casting aspersions against Ron Johnson by Journal Sentinel reporters Patrick Marley and Mary Spicuzza.
In July of 2020 Spicuzza wrote a piece under the headline "Democrats reportedly cite Ron Johnson probe in demand for FBI briefing on foreign election tampering." She began,
"Democratic leaders are raising concerns that a Senate investigation led by Wisconsin Sen. Ron Johnson, a Republican from Oshkosh, has become a tool for 'laundering' a foreign interference campaign aimed at damaging Democratic presidential nominee Joe Biden."
Nearly a year later, under the headline "Ron Johnson says FBI warned him Russia could be trying to use him to spread disinformation," Marley wrote: "The FBI warned U.S. Sen. Ron Johnson in August that he could be a target for Russian disinformation"
I asked Marley and Spicuzza if they planned to update their earlier reporting. They have not responded.
Their pieces demonstrate what reporters once were taught, in Journalism 101, to avoid.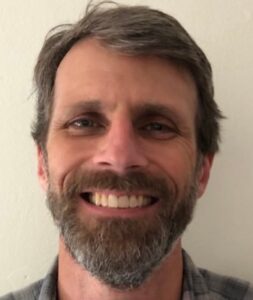 Each was factually accurate but woefully incomplete. Yes, as Spicuzza wrote, Democrats did cite Johnson's investigation to seek an FBI briefing. Yes, as Marley wrote, the FBI warned him about Russian disinformation. But a curious and skeptical reporter would have gone further and sought evidence. Marley could have led with the fact that while the FBI briefed Johnson it provided no specific evidence. Spicuzza could have made the transparent partisan agenda of the "Democratic leaders."
Spicuzza, Marley, and Murphy share a dislike of Johnson. Spicuzza and Marley nominally are reporters, so their bias is demonstrated by reporting that omits context.
As Johnson himself has noted, "I've always said the bias in the media is revealed far more in what they don't report versus what they do report."
Murphy, by contrast, is a commentator who openly shares his opinion. His column from last year thus concluded, "Johnson does look like a Russian tool, which is exactly what the FBI warned him."
I am old enough to remember that a tenet of good journalism once called for updating a story when new information surfaced. As illustrated by the phony Steele dossier and the bogus claims of Russian-Trump collusion, times have changed. When journalists and opinion writers have an investment in a certain narrative they loath to change course.
On occasion, information that runs counter to the narrative is grudgingly and belatedly acknowledged (i.e., the Hunter Biden laptop story was accurate). Often the new information simply is ignored, which might be the case with Murphy, Spicuzza, and Marley.
As yet unreported in the Journal Sentinel are remarks Johnson made late last month on the Senate floor. Marley, Spicuzza, and Murphy all know of these remarks, as I sent them links.
Acknowledging his work with Senator Grassley, Johnson said, in part:
"I want to first thank you for your tenacity in pursuing the truth and ignoring all of the false attacks leveled against us during the course of our multi-year investigations into corruption at the highest levels of the federal government. Both of us have been first-hand witnesses, and at the same time victims, of the dishonesty of our Democrat Senate colleagues and their willing accomplices in the media. When it comes to our investigation into the vast web of foreign financial entanglements of the Biden family, those attacks have had one goal in mind – to cover up the extent to which President Biden might be – and almost certainly is – compromised. Over the course of our investigation into how Hunter Biden used his father's position and name to enrich himself and his family, the dishonest press published countless stories reporting on the Democrat's false charge that we were soliciting and disseminating Russian disinformation. Once we issued our September and November 2020 reports, which were based almost exclusively on U.S. sourced documents and interviews with U.S. citizens, the media largely ignored it. When they did write a story on it, they declared that our reports found nothing new. A classic media cover- up."