Larvell Huddleston has an open firearm-related criminal case that was repeatedly delayed because of COVID policies and jury trial backlogs.
Multiple police sources said police believe that Larvell Huddleston is the gunman in the Brown Deer active shooter incident that left two dead and two wounded on Feb. 5, 2022. Although the police chief said in a news conference that authorities are not sure a man streaming during the incident on Facebook live was the suspect, the man streamed from Larvell Huddleston's Facebook page, which has now been taken down entirely, and he spoke about shooting at cops during the live stream. The three sources say police believe he was the shooter. You can see the Facebook live video here.
You can see drone images and video from the scene throughout this story.
Brown Deer police now say that two people have died and two are wounded, including the suspect, who is in custody in a hospital. They did not name him.
MCMEO responding to 8800 N Park Plaza Ct for the preliminary report of one adult male victim and one adult female victim. @BrownDeerWIPD investigating. Autopsies on Monday.

— Medical Examiner (@mkemedexamine) February 5, 2022
It turns out that Larvell Huddleston has an open criminal case in Milwaukee County. He does not have a prior criminal record in Wisconsin, a review of online court records shows. His Facebook page, which has been removed, said he is from Chicago.
The court records reveal that he was released on a $250 signature bond in a pending carrying a concealed weapon case, which is a misdemeanor charge. His jury trial was supposed to take place in July 2021, but it was delayed repeatedly. Even though the case was filed in October of 2020, the latest jury trial date was not until March 2022.
Before that could happen, Larvell Huddleston remained on the street free. It's not the first time that court cases have been delayed repeatedly due to backlogs and COVID policies in the Milwaukee County courthouse. We were first to report that Milwaukee County has two-year felony backlogs. Milwaukee County, even in late December 2021, was not operating at full capacity for jury trials because of social distancing policies limiting the number of courtrooms that could hold them. All of these decisions meant that old jury trials continued to be delayed.
---
Larvell Huddleston Criminal History: A Pending Case
Here is the timeline for Larvell Huddleston's open misdemeanor carrying a concealed weapon case:
Oct. 7, 2020: A criminal complaint was filed.
Oct. 8, 2020: A hearing was adjourned when Huddleston was "on Zoom but did not connect to audio or video."
The case was assigned to Judge Jonathan Richards, a former Democratic legislator from Milwaukee.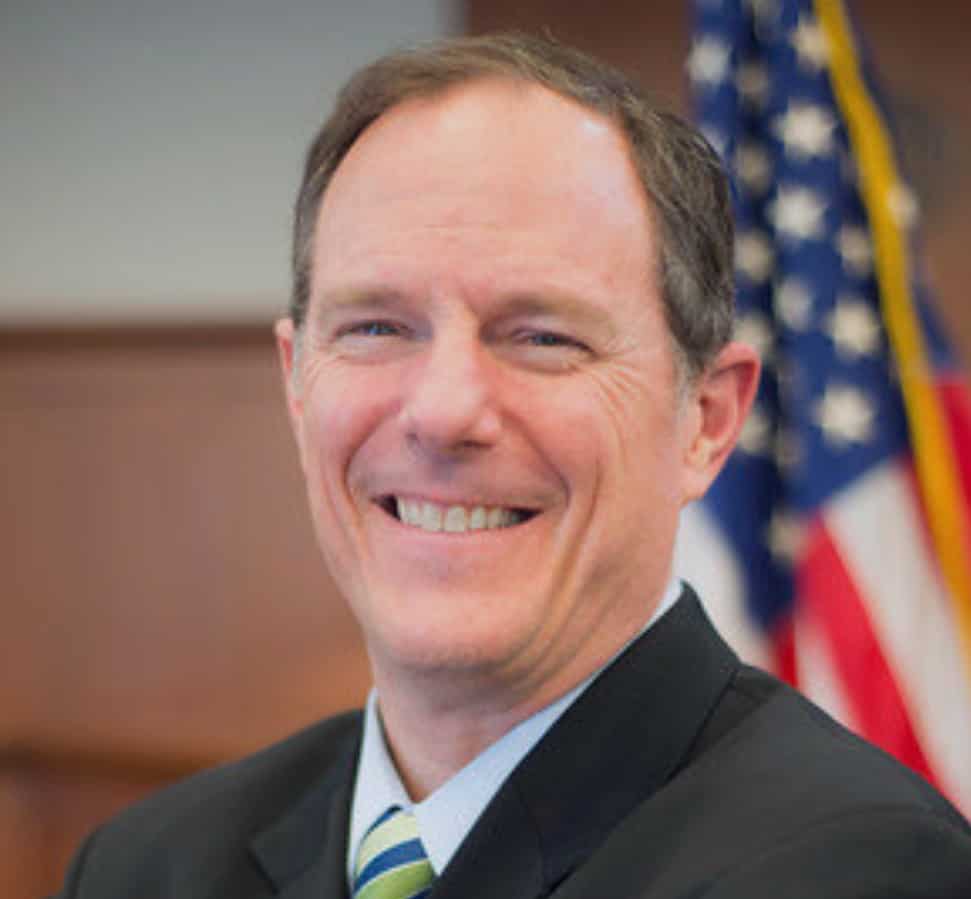 Nov. 24, 2020: Larvell Huddleston appeared in court with attorney William Anthony Rakestraw for his initial appearance. A student intern appeared for the state under the supervision of an assistant prosecutor. Richards set bail as a signature bond of $250 and ordered Larvell Huddleston to not possess a concealed weapon without a permit.
Dec. 7, 2020: The public defender appointed counsel.
Dec. 16, 2020: A pretrial conference was held. The defense had received some discovery and an offer from the state. The defense requested a status date to "determine case posture."
Jan. 5. 2021: A status conference was held. The defense requested a motion hearing date. The state wanted it filed before or on Feb. 3, 2021.
Jan. 25, 2021: a motion to suppress was filed.
Feb. 3, 2021: the state responded to the motion.
Feb. 4, 2021: There was a motion hearing. A Milwaukee police officer testified for the state. A decision was scheduled for March 3, 2021.
Feb. 17, 2021: The state filed a supplemental brief.
March 3, 2021: The court denied the defense motion. The defense requested jury trial dates. A jury trial was scheduled for July 7, 2021.
June 8, 2021: There was an adjourned hearing. The court records say, "Case in Court for Final Pretrial. Due to the COVID19 pandemic, Court vacated the Jury Trial scheduled for 07-07-2021. Case remains in trial posture. Any final pretrial documents must be filed by the Final Pretrial. This case will be heard via Zoom."
Sept. 17, 2021: There was a defense motion to adjourn and a final pre-trial. The court records say: "Case remains in trial posture. Defense filed a motion to adjourn. No objection from the State. The Court Order to Vacate the Jury Trial set on October 4, 2021. Court ordered matter adjourned back to Branch 30. Jury Trial calendared on November 1, 2021 at 9:00 am 1st call via zoom."
Nov. 1, 2021: There were further proceedings. The court records say, "Case scheduled for Jury Trial. First call: Parties ready to proceed. Case passed to address court calendar. Jury trial scheduled for November 2, 2021 at 08:30 am."
Nov. 2, 2021: There were further proceedings. The court records say, "Case scheduled for Jury Trial. Second call: Parties ready to proceed. Case passed to address court calendar."
"Case scheduled for Jury Trial. Third call: Court proceeding with another trial. Defense requests an adjourned Jury Trial date. Jury trial scheduled for March 14, 2022 at 09:00 am."