A source tells Wisconsin Right Now that Curtis Schmitt mentioned Evers to authorities after being arrested.
Curtis Schmitt, a Tony Evers' appointee, is in the Milwaukee County Jail, records show, and a source tells Wisconsin Right Now he was arrested on an accusation of possessing child pornography.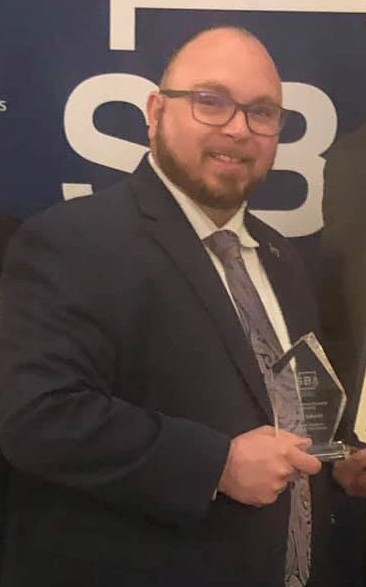 Curtis Schmitt was appointed by Evers to the Board of Directors of the Wisconsin Department of Veterans Affairs in May 2019, according to his LinkedIn page, which says he's the chairman.
Our source told Wisconsin Right Now that Schmitt brought his association with Evers up to authorities after his arrest, saying he'd met with the governor recently. The state Department of Justice's Division of Criminal Investigation was involved in the arrest. A page about the governor appointing Schmitt has been removed from the website of the Wisconsin Veterans Chamber of Commerce.
According to his LinkedIn profile, Curtis Schmitt has worked as a banker for Wells Fargo since September 2021. He is also a mayoral appointee to the Franklin, Wisconsin, Community Development Authority and Finance Committee, according to his LinkedIn page. A former combat medic in Afghanistan and Iraq, he has extensive volunteer activities. At the time of his appointment by Evers, he was membership Director of the Wisconsin Veterans Chamber of Commerce.
---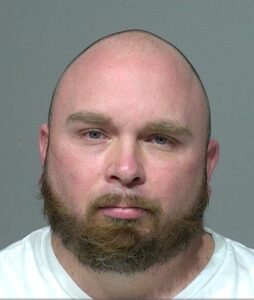 Milwaukee County Jail records said on January 20, 2022, that Schmitt was in custody. They list him as being held with "pending charges." His custody date is listed as January 19, 2022, and he's 39-years-old. The page includes a mugshot for Schmitt.
It's the second time in recent years that a Milwaukee-area Democrat official has been accused of child porn allegations. Milwaukee Circuit Court Judge Brett Blomme received nine years in prison for distributing child pornography.
The "executive appointment" of Schmitt to the Board was approved on an unanimous vote. The Wisconsin legislative document on his appointment says he was named as "Congressional District 1 Representative on the Board of Veterans Affairs, to serve for the term ending May 1, 2023."
---
In 2020, he shared a graphic on Facebook that reads, "Veterans and Military Families for Biden."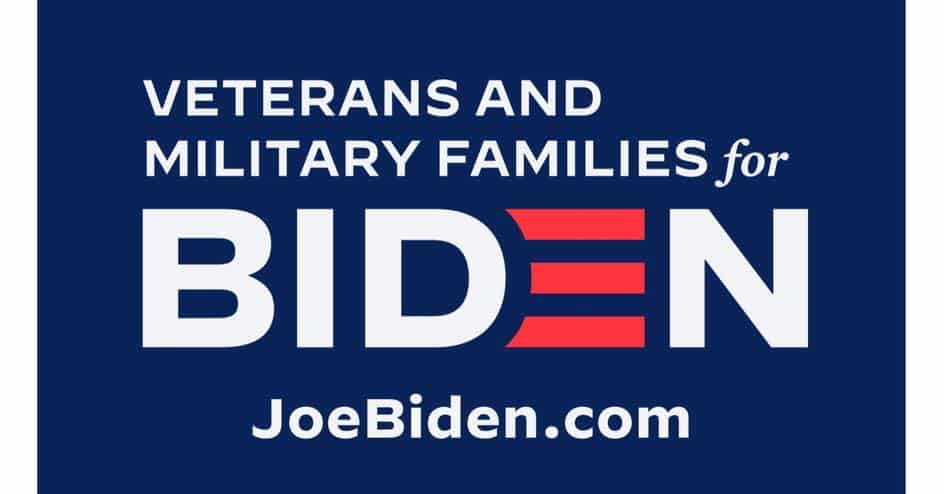 ---
Curtis Schmitt Biography
His biography on the Wisconsin Department of Veterans Affairs website reads the following:
"Curtis Schmitt, Jr. is the Banking Center Manager at Old National Bank and has more than 15 years of experience in finance, business development/branding, and non-profit work. His accomplishments include earning a BA in Finance and Economics from Ashford University, orchestrating over 80 volunteer events and dozens of events supporting veterans and veteran business owners, serving in Afghanistan and Iraq with the Army's 10th Mountain Division, and leading over 300 troops in combat and garrison. In his professional career, Curtis has won multiple awards for business and brand development, startup and tenured business consultation, and for leading over 450 individuals within some of the largest corporations, helping them exceed their growth objectives and develop as strong business professionals.
Curtis Schmitt holds multiple investment licenses, has a Green Belt in Lean Six Sigma, is an Ambassador for Hire Military, and recently accepted a Mayoral Appointment to the Finance Committee for the City of Franklin. He is also pursuing his MBA in Marketing at the University of Wisconsin, Milwaukee.​"
What is the Board of Directors of the Department of Veterans Affairs?
Its website explains,
"The Department of Veterans Affairs receives advice from a nine-member, part-time, citizen Board of Veterans Affairs. There must be at least one member of the Board who is a resident of each of Wisconsin's eight congressional districts. Board members are appointed by the Governor for four-year terms with the advice and consent of the Wisconsin State Senate. Board members' four-year terms are staggered, helping to ensure continuity, and expire on May 1st in odd-numbered years. Each Board member is required by law to take and file an official oath prior to assuming office.
The Board is required to meet annually and may meet at other times. At its first meeting of each year, the Board elects a chairperson, vice-chairperson, and secretary of officers. Officers can be reelected for successive terms.
Board members receive no compensation for their services, though they are able to receive reimbursement of actual and necessary expenses required in the performance of their duties."