A lot went wrong in 2021, but some people really got it right. They are the Wisconsin Right Now "winners of the year."
People from all corners of Wisconsin worked to better their communities, from Susan and George Mitchell's dedication to advancing the school choice movement to Pastor Jerome Smith, who fought to get formerly incarcerated people life-sustaining jobs.
Parents of all political persuasions from all over the State of Wisconsin stood up and said, "Enough," contributing to a "Great Parental Awakening" that rose up against critical race theory and pandemic overreach in public schools that was harming kids.
Sheriffs continued to hold the line, enforcing the rule of law and pushing back against the excesses of the left.
It was an awful year in a lot of ways due to the ineptitude of President Joe Biden. But in Wisconsin, these Wisconsin Right Now winners – our 2021 Wall of Fame – provided seeds of hope.
---
Our 2021 Wall of Fame Winners:
---
1. Racine County Sheriff Christopher Schmaling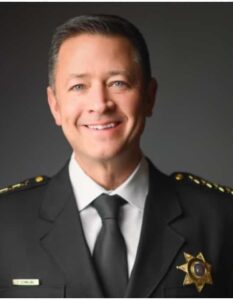 It's the year of the sheriff. Republican sheriffs held the line. Schmaling's heroism goes back to 2020, when he refused to enforce Gov. Tony Evers' lockdowns, earning him the label of a "constitutional sheriff." In 2021, he referred felony criminal charges against most of the Wisconsin Election Commission, arguing they disregarded state law. "This is not a Racine County issue. This is an entire state of Wisconsin issue," said Schmaling. "There are clear violations of the law, and it's a statewide problem."
He fought against woke nonsense, highlighting the problems of bail reform, calling for the immediate removal of Racine County Board Supervisor Nick Demske for posting cash bail for a man the sheriff called a "dangerous criminal." He slammed false reporting by the news media. This is a sheriff who upholds the rule of law with courage and conviction. Racine County is lucky to have him.
---
2. School Choice Movement, Especially Susan and George Mitchell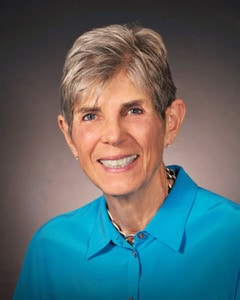 It's been a largely untold story because of the liberal media's bias against school choice, but Susan and George Mitchell and a handful of other people in Wisconsin started an educational freedom movement that spread across the country like wildfire. "It was everything – what started here," Jim Bender, a longtime also influential school choice advocate, told Wisconsin Right Now at a major event honoring the Choice Movement that was also attended by the likes of Dr. Howard Fuller, former Assembly Speaker Scott Jensen, former Gov. Tommy Thompson, and Trump's Education Secretary Betsy DeVos. Certainly, all were very important in this critically important movement, which dates back years.
The school choice movement then and now is about "educational freedom," and never has the moment been stronger for expansion, including universal school choice (see "Great Parental Awakening" above.) The excesses of public schools – from CRT to masks to not allowing in-person school – have enraged parents across the political spectrum as never before. And, as before, there remains a small, focused, and courageous group of school choice warriors toiling away to ensure that happens.
It's important to remember how much hard work went into igniting the seeds of this movement years ago, how closely legislative approval hang in the balance, and how determined and hard-working these pioneers remain.
Susan Mitchell is an absolute force to be reckoned with, a role model for all professional women, and unrivaled in dedication and intellect. Her husband George is a research expert with a Rolodex to envy. This state's children owe both Mitchells a big debt for their tireless work on this cause. They are not the only key players on this issue over the years, of course, but we want to single them out for special praise, in part because they are still working so hard at it and with so much success.
---
3. Wisconsin Institute for Law and Liberty and Rick Esenberg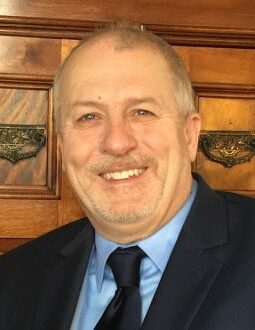 There is probably no organization more critically important to the cause of freedom in Wisconsin than the Wisconsin Institute for Law and Liberty.
The organization focuses on issues relating to "Free Speech, Workers' Freedom, Open Government, Good Government, and Other Individual Rights." They have prevailed in over 75% of the cases they have pursued. Their General Counsel Rick Esenberg, has argued "more cases in the Wisconsin Supreme Court than any other private lawyer in the state."
They're also becoming a force nationally, taking on the Biden administration over race discrimination. Whether it's education or elections, they are a force for good.
(WILL) filed a lawsuit in federal court "challenging the unconstitutional race discrimination in the American Rescue Plan's provision to offer loan forgiveness based on racial categories."
They filed a lawsuit challenging the authority of the county health officer to issue sweeping orders without approval by the Dane County Board. They conducted a 10-month review uncovering "legal problems with election administration" in the state. They "supported the legislation to require all public schools to publicly provide access to the material taught in … public-school classrooms."
They proposed that the state Supreme Court "not consider political partisanship when approving new legislative districts."
WILL filed a lawsuit against the DNR "when the state agency refused to schedule a winter 2021 gray wolf hunt when the wolf was removed from the Endangered Species List."
They sued the Kettle Moraine School District "for a policy that facilitates and 'affirms' a minor student's gender transition at school, even over the parents' objection." These are just some examples, but they show the wide range of issues tackled by WILL.
---
4. The 'Great Parental Awakening' Parents Who Fought to Take Back School Boards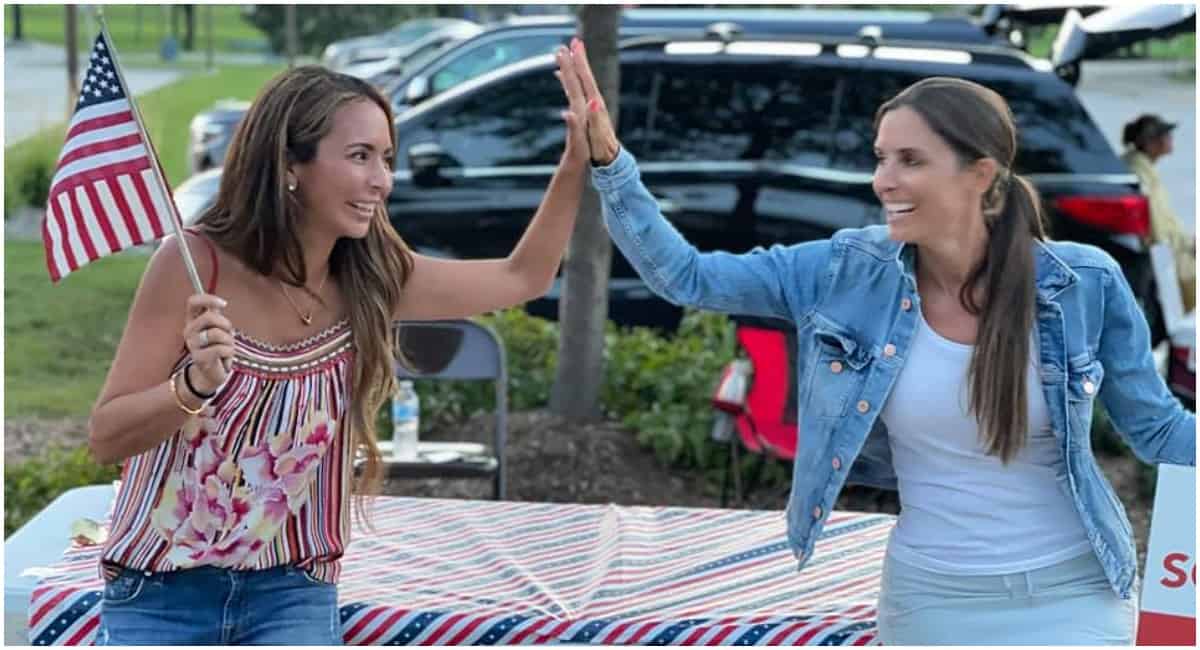 The excesses of public schools – especially critical race theory and responses to the pandemic – led to a "Great Parental Awakening" throughout the state. In communities from Tomah to Oak Creek to Mequon, parents said enough, and they did something about it. Even the races that weren't successful, sent a strong message. Parents don't want this stuff in their schools.
We wanted to single out a couple of parents for special mention.
In Mequon, Scarlett Johnson and Amber Schroeder organized a recall against four School Board candidates. Johnson, Kris Kittell, Cheryle Rebholz and Charles Lorenz stepped up to run in the recall election and, while they didn't win, they sent a strong message to the School Board.
They were upset about achievement issues, as well as CRT. Johnson, in particular, showed great courage in the face of vile threats and unfair smears by the Milwaukee Journal Sentinel. We think she has a bright future.
In the Oak Creek-Franklin School District, the Take Back the Board PAC fielded four candidates – Kelly Ganiere, Michael Dudzik, Jerry Krist and Jeffrey Tilghman – in an effort to defeat the incumbent school board members. Three of them are now on the board.
When Tomah parents Jennifer Walworth and Catey Rice, who are both small business owners, learned that the school superintendent in their rural Wisconsin community was reversing course and suddenly pushing a Tomah mask mandate for kids, they took immediate action. They started a popular Facebook group and spurred a petition drive. Read more about their efforts here.
See our round-up of conservative candidates running for school boards in the spring 2021 election here. There are more running in 2022, as the "Great Parental Awakening" continues. There are too many to mention by name here, and that's sort of the point. To them all, we say: Well done!
---
5. Milwaukee Pastor Jerome Smith
Pastor Jerome Smith died in 2021, and it was a major loss to the Milwaukee community, so we want to single him out for posthumous praise.
We previously wrote a feature story on his work with Orlando Owens and U.S. Sen. Ron Johnson on the Joseph Project, a faith-based effort to get formerly incarcerated people life-sustaining jobs. We would also like to commend Owens, a fellow pastor who is running for state treasurer.
Smith had an extraordinary life story, and he devoted his life to bettering the community. Smith was turning West Center Street into a block full of hope: The Joseph Project but also other support services, such as GED classes and a clothing bank.
The Joseph Project is a team effort among Owens, Pastor Smith, and U.S. Sen. Ron Johnson's Wisconsin state outreach director, Scott Bolstad. They developed the jobs program together. It doesn't take any government money but relies on donors, business partners, and volunteers. You can read more about it here.
What a loss, but we know the work will be his lasting legacy.
---
6. Tracey Dent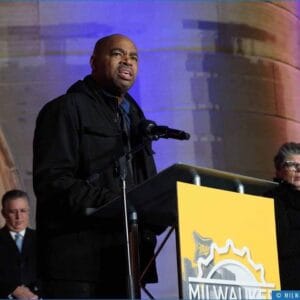 There are a lot of Milwaukee "activists" who get glorified by the news media despite their troubled pasts and presents. There's Vaun Mayes, on federal pretrial release on accusations he was part of a plot to firebomb a police station. There's Khalil Coleman accused of getting a juvenile to rob a drug house in Kentucky. There's Frank Nitty, who was accused of sexual assault (but never charged for it). As always, the media get their "heroes" all wrong.
But there's also a positive person out there trying to make a difference in Milwaukee's inner city who has gone in a different direction. His name is Tracey Dent.
We have watched throughout the year as Dent tirelessly works to help the Milwaukee community. He works with, not against, the police. He focuses his energy on issues that can really make a difference to improve the lives of average Milwaukeeans. In particular, we commend his work this year combating reckless driving in the community, which included a music video, a petition, a PSA, and meetings with the chief judge, DA, and acting mayor.
He has also fought against bullying and advocates for strong, active fathers. He focuses on the right priorities, and he's out there working hard. Well done!
---
7. Robert Spindell
Wisconsin Election Commissioner Spindell, alone, was not referred for criminal charges by Sheriff Schmaling. The reason: He not only voted against what Schmaling says were illegal nursing home policies, but he also argued that they were not lawful at the time.
He also asked commissioners to reconsider their decision. For that, he has become a target of the national and state news media. He even earned an entire, ridiculous CNN article because he thanked a conservative pundit for a tweet on the Election Commission.
He tried to raise concerns when the run-amok Election Commission tossed the Green Party off the ballot using the flimsiest of arguments. When the Republican Senate Majority leader reappointed him in April 2021, he said, "Bob Spindell has been a force for good during his time on the Commission speaking out on critical issues and advocating for the rule of law. Bob is a fighter." We need more fighters willing to uphold the rule of law.
---
8. Waukesha County Sheriff Eric Severson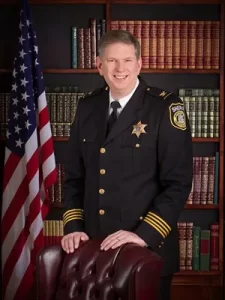 We respect Sheriff Severson because the man has a SPINE. We noticed this years ago, when his agency became one of the first in the country authorized to enforce federal immigration laws. This is a sheriff who does the right thing.
And he continued doing so in 2021, hiring former Wauwatosa police officer Joseph Mensah to be a detective in the Waukesha County Sheriff's Department. Why not? Mensah was cleared in all of the shootings he was involved in, after exhaustive reviews.
We spoke to Severson when he hired Mensah, and we liked his approach. He conducted an exhaustive review but told us, "He has a lot of community support. He wants to move on. My job is to look at the evidence. The best evidence I can find." Imagine that! An elected official who looks at the EVIDENCE instead of caving to an unfair, emotional mob.
Waukesha County is lucky to have Sheriff Severson.
---
9. Kenosha County Judge Bruce Schroeder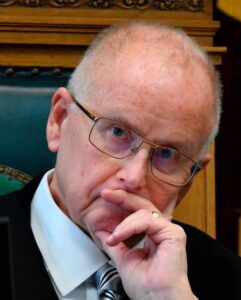 We admire Kenosha County Judge Bruce Schroeder, who presided over the Kyle Rittenhouse trial. The stern, no-nonsense, tough-talking judge ran a tight ship but a fair one, and that is exactly what was needed in this contentious case.
In a case in which the national and local media showed incredibly bias, and in which so much emotion was injected, this judge didn't care what the New York Times or CNN said about him. He was determined to give the defendant his right to a fair trial in America, and he accomplished that. The Kenosha riots were an assault on the rule of law. This judge restored it.
While the media were obsessing about the judge's awesome "God Bless the USA" ringtone, Schroeder was a stalwart defender of Constitutional rights from start to finish. He was the perfect judge for this case, a guy who wasn't using the trial or its media attention as a stepping stone.
We thank him for his incredibly long service to Wisconsin.
---
10. Kyle Rittenhouse Defense Attorneys Mark Richards and Corey Chirafisi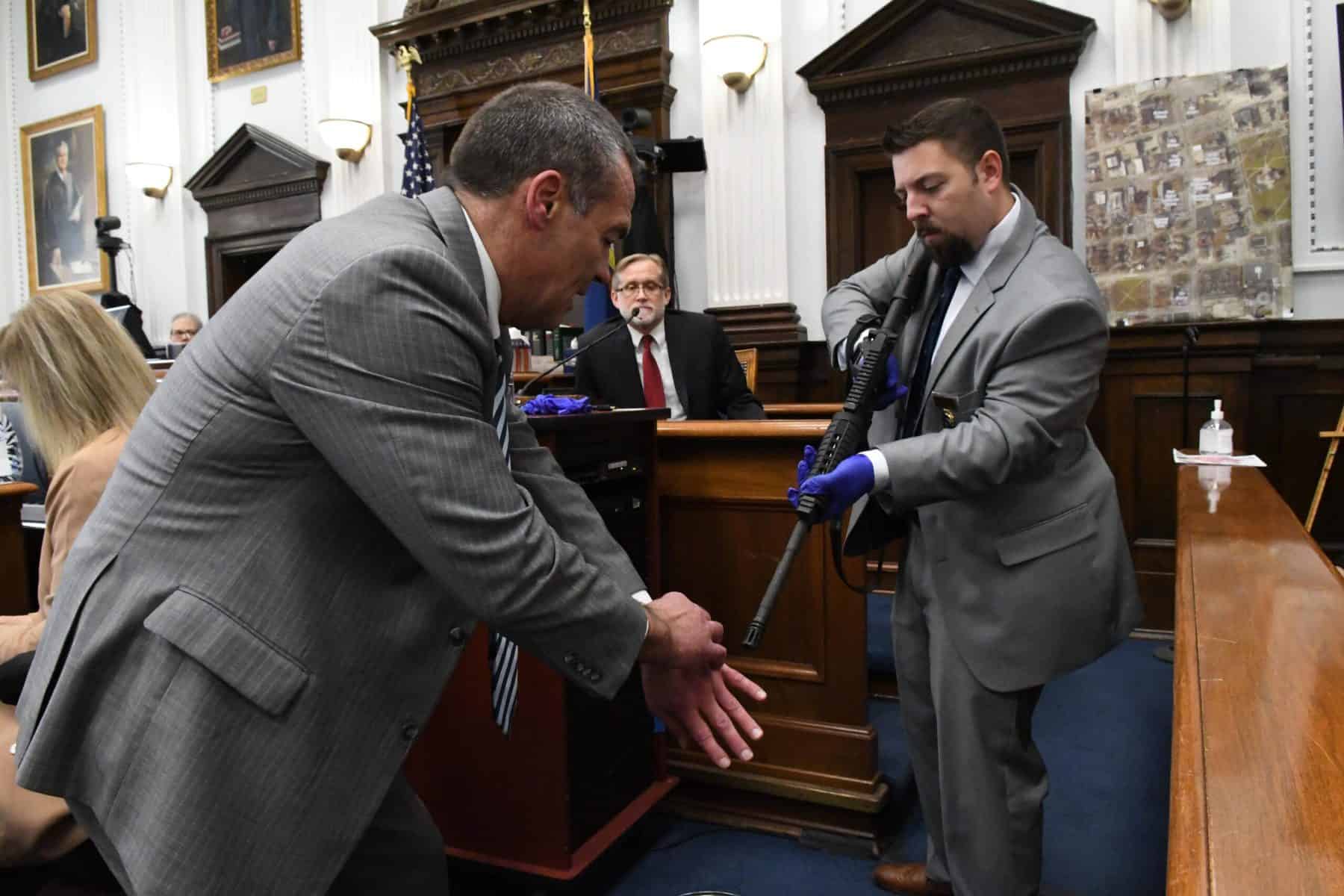 What a tribute to their profession these two defense attorneys were. They presented a rock-solid, methodical, exhaustively documented case, and achieved a not-guilty verdict amidst exceptional media bias and community emotion.
And they were right.
Chirafisi's ace cross-examinations should be case studies in every law school. While the prosecutors in the case played angles, earning the wrath of the judge, the defense team never lost its cool or its ethics.
Who can forget this now-famous exchange between Chirafisi and prosecution witness Gaige Grosskreutz:
Chirafisi, So, when you were standing three to five feet from him with your arms up in the air, he never fired, right?
Grosskreutz: Correct.
Chirafisi: It wasn't until you pointed your gun at him, advanced on him … that he fired, right?
Grosskreutz: Correct.
---
11. Concept of Self-Defense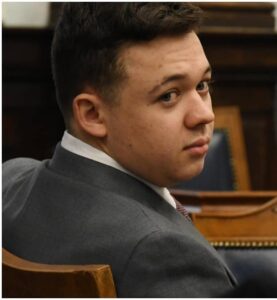 The very concept of self-defense came under attack as personified by the Kyle Rittenhouse case.
It was obvious to anyone who watched the videos from the start; Rittenhouse had a clear-cut case of self-defense. The feckless district attorney, Michael Graveley, charged him anyway. The national and local media brayed for his head, disregarding the fundamental American principle of due process. Facebook censored the posts of people who argued Rittenhouse acted in self-defense even though… he did.
But in the end, the courageous Kenosha County jury did the right thing. The concept of self-defense was a winner.
---
12. Milwaukee Police Officers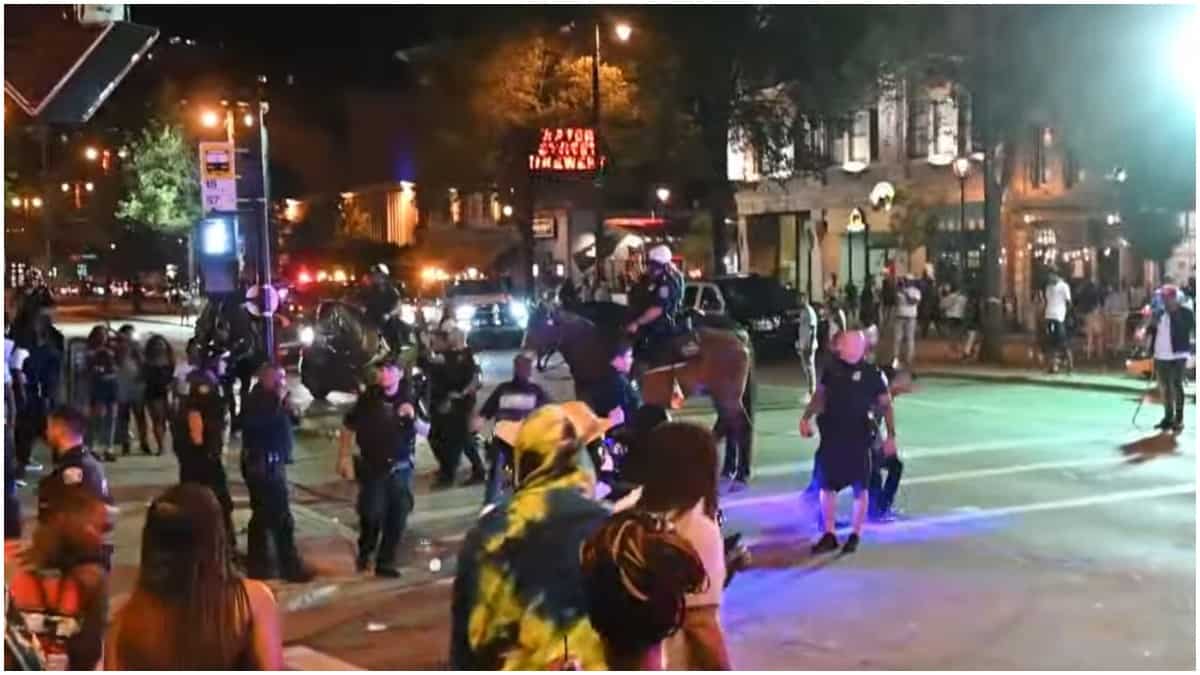 Wisconsin law enforcement officers, especially the members of the Milwaukee Police Department, had a tough year.
MPD officers dealt with historic homicide numbers with almost no support from the Common Council and the former mayor (who is on his way to Luxembourg.) We want to single out especially the cops who worked the mayhem on Water Street, endangering their lives every night with no fanfare or thanks from the media. The Mounted patrol, in particular, were an impressive sight to behold. We are impressed with the officers in the gun tracing unit too.
These officers are working under great peril and stress, as city officials insult and seek to defund them. They're heroes. We believe the vast majority of the community gets this. But it needs to be said.
---
13. WISN-1130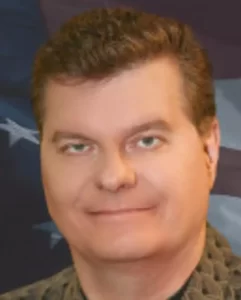 It can not be overstated how important this conservative powerhouse is to the conservative movement in Wisconsin. As WTMJ 620-AM steps out of the fight, and Charlie Sykes panders shamelessly to MSNBC, WISN-1130 has continued championing individual freedom and other conservative values.
Mark Belling moves minds. His common-sense voice moves votes. He's an absolute master at the craft of talk radio. His excellent producer Paul Kronforst is the unsung hero of the station. Dan O'Donnell, Vicki McKenna, and Jay Weber deliver must-listen radio. None of it would be possible without Director of Programming and Operations, Jerry Bott, the architect of it all, for years.
Thank goodness for WISN-1130. We can't imagine the state without their voices.
---
14. Former Milwaukee Police Chief Alfonso Morales
The former Milwaukee police chief was horrifically mistreated by a run-amok Fire and Police Commission and a checked-out mayor, but, at the end of the day, he was vindicated.
Milwaukee's loss was Fitchburg's gain, and the chief left with his head held high and a big settlement to boot.
---
15. Healthcare Workers Who Took a Stand Against Mandatory Vaccinations
All throughout the state, nurses, doctors and other healthcare workers took a stand against vaccine mandates. They were even willing to risk their job over it.
We're not anti-vaccine, but we are pro medical freedom. We want people to have a choice. These healthcare workers showed great courage in standing up for that principle against great pressure.
---
15. Republican State Sen. Julian Bradley
We think the state Senator is hard-working and an important voice on criminal justice issues. We wrote about his bail reform bill.
We wrote about his efforts to keep criminal records transparent to the public. We wrote about his bill that helps give customers a seat at the table when utility rates are set. We wrote about his efforts to highlight the Department of Corrections' failure to revoke 6,000 offenders who committed new crimes.
In an era when "criminal justice reform" means "let repeat criminals go free" to the left and media, Bradley is doing critically important work.
---
16. U.S. Sen. Ron Johnson
Ron Johnson deserves mention for standing strong against the hatchet artists in the legacy media alone. They've made him a target, skewed his record, played "gotcha games," and twisted his words.
Yet he's been an important voice for medical freedom who isn't afraid to challenge conventional wisdom. They distorted his record, trying to paint him as a racist when he's anything but (see his work on the Joseph Project as an example).
"I've decided to run for the U.S. Senate in 2010 because growing entitlements and out-of-control federal spending had exploded our national debt to $14 trillion. We were on an unsustainable path that was mortgaging our children's future," Johnson told the Wall Street Journal.
He's not the "conspiracy theorist" the biased media paint him as; he's just not afraid to go against their grain. "Tens of millions of dollars will be spent trying to destroy and defeat me. The mainstream media and Big Tech will contribute their powerful and corrupt voices as the unofficial but reliable communication apparatus of the Democrats. We face powerful forces that desire even more power and control over our lives. Their path, paved with false hope and greater dependency, always leads to tyranny. We cannot let them win," Johnson wrote WSJ.
For continuing to take on this fight with integrity, Johnson is a 2021 winner of the year. Hopefully, he will be in 2022 also.
---
17. Alternative Media
Without the alternative media – the roving videographers – from both side of the political equation to document what happened, where would Kyle Rittenhouse be today?
They went places the traditional media would not. We are humbly proud to have played at least a role in this, along with other conservative outlets, like talk radio, Empower Wisconsin, the Wisconsin Conservative Digest, and MacIver Institute.
Alternative media played such an important role in 2021 in challenging the legacy media's biased narratives. Let 2022 be their year.
---
18. Derrick Van Orden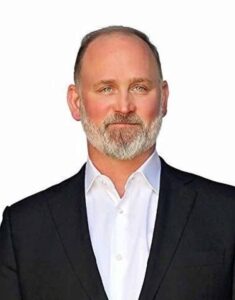 The former Navy SEAL ran such a strong campaign against Democrat U.S. Sen. Ron Kind the first time around and launched such a strong second campaign against him, that the previously unbeatable but flip-flopping Kind just up and quit.
All those proxy votes and weird massage parlor stories didn't help. We like Van Orden's policy positions and his fighting spirit.
---
19. Former Milwaukee Alderman Bob Donovan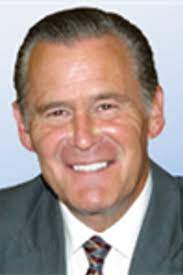 Can you imagine Milwaukee Ald. Bob Donovan as Milwaukee's mayor? What a wonderful thing that would be. For starters, Donovan would inject needed common sense into City Hall, at long last, and he wouldn't disrespect the police. For putting his hat in the ring, for stepping up and continuing the fight, for all of his statements of common sense, he belongs on our Wall of Fame.
Run, Bob, run.
---
20. WRN Sources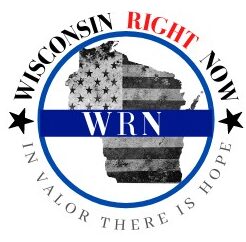 We would be nowhere without our legions of loyal fans and tipsters, who monitor what's going on in their communities and let us know about it, time and again. Behind almost all of our scoops, lies one of them. You know who you are! Thank you!