Thompson praised Tony Evers just months ago, calling him an "outstanding governor."
Is Tommy Thompson running for Wisconsin governor again?
There's a flurry of media coverage today on the possibility. Why? Thompson made it clear in an interview with WISN-12 on Jan. 11, 2022, that a Thompson primary run for governor is possible.
At least one former Tommy administration and campaign official isn't ruling it out. Bill McCoshen, who was Tommy Thompson's chief of staff, campaign manager, and Commerce Secretary in the past, told Wisconsin Right Now in an exclusive interview, "He (Thompson) won't make a final decision until he is done at UW System in late March. He's got enormous energy and isn't ready to retire. He's got high name ID and high favorables. He knew what he was doing when he made the comments today. But there is a very big step between considering a statewide race and throwing your name in the ring."
Thompson "says he's not ruling out another run for the state's highest office," WISN-TV reported.
"Everything is on the table," Thompson told WISN 12 Tuesday morning. "I'm not saying it's in the cards. But, I'm physically and mentally capable of doing anything."
Thompson is 80 years old.
He is stepping down as president of the University of Wisconsin system, as of March 2022.
---
But Is Thompson Serious?
Observers we talked to were mixed on whether Thompson is serious; some say without a job and cause, he's itching to stay in the limelight; others think it's all talk to do just that (i.e. hot air) and say he's too out-of-step with modern conservatives to win a primary these days, a big-spending throwback tied to the establishment and unpopular positions.
However, others are pushing the possibility, saying he has high favorables in Wisconsin, more crossover appeal than other candidates, name ID with a public fatigued with Tony Evers, and is floating this trial balloon strategically. He's about as Wisconsin as they come; a historically popular political powerhouse known by his first name whose high energy was still in full force at a recent School Choice event we attended.
---
Thompson Called Evers an Outstanding Governor?
In February 2021, though, Thompson called Evers "an outstanding governor, an individual who is doing a wonderful job for the State of Wisconsin." He said he pushed for a massive increase for the UW System and thanked Evers for his budget and leadership. The video was shared months ago by the Democratic Party of Wisconsin. See the video here.
---
Thompson Called Trump a Bully
In 2018, Thompson described then President Donald Trump as a "bully." He said he supported Trump's ideas but didn't like how he communicated, adding, "He's a bully, and the president should not be a bully," the Wausau Daily-Herald reported at the time.
---
Tommy Thompson…Governor Again?
There are two declared Republican candidates in the race; former Lt. Gov. Rebecca Kleefisch and digital marketer Jonathan Wichmann, who has developed a diehard following among patriot groups and anti-establishment folks.
The race has seemed uncertain for several months, with President Donald Trump pushing former Congressman Sean Duffy to run, but Duffy eventually announcing that he won't, and former combat veteran and U.S. Senate candidate Kevin Nicholson still contemplating a run (that most observers think he will make – at least if a big-money backer is there – now that Ron Johnson is running again for Senate.)
According to her campaign, last weekend, Kleefisch "met with concerned parents from SE Wisconsin for a town hall meeting. About 150 parents showed up to make their voice heard. We even had parents drive six hours to attend the event." She called on Milwaukee schools to open for in-person instruction. Her campaign noted that Kleefisch "will report over $3.3 million raised on her January report. That's one of the largest initial reports for a gubernatorial challenger in state history. It's 10x higher than what Tony Evers first reported in 2018 and significantly higher than Scott Walker's first fundraising report during his successful 2009 run."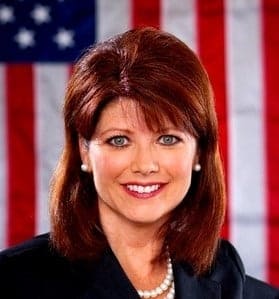 Evers' campaign also touted his fundraising tallies this week, saying he raised more than $10 million in 2021, which his campaign says was the most raised by a governor's race candidate in a single year in Wisconsin ever.
Nicholson, who runs the No Better Friend Corp., which has held pro-law enforcement and anti-CRT town halls all over the state, tweeted on January 9: "I do believe I have a role to play in setting the course for a better future for all of us. Over the coming days my family, friends, and I will continue to pray for wisdom for our next steps. #wigov #wiright #LeadRight. After losing 11 of the last 12 statewide elections in Wisconsin, we also need a conservative candidate who can win a general election in 2022. The stakes are too serious to keep playing the same broken record."
After losing 11 of the last 12 statewide elections in Wisconsin, we also need a conservative candidate who can win a general election in 2022. The stakes are too serious to keep playing the same broken record. 3/4

— Kevin Nicholson (@KevinMNicholson) January 9, 2022
Thompson was Wisconsin's governor from 1986 to 2001. He was Health and Human Services Secretary for George W. Bush. He was known for his championing of welfare reform and truth-in-sentencing, but more recently, he's split with some Republicans on vaccine mandates, saying, as UW System President, that the UW System would comply with Joe Biden's vaccine mandates if required in order to preserve federal contracts.
He also apologized for building so many prisons and has morphed into an advocate for prison reform, a far cry from his truth-and-sentencing days (which helped lead to historic crime decreases in Wisconsin.) There's also conservative apprehension over his big-spending years as governor.
In short, could Thompson appeal to the fractured modern conservative movement, especially Donald Trump voters?
At the same time, he's still vigorous enough to run an entire university system, an infectious booster of Wisconsin, an iconic figure here, and the fact he's even contemplating it may point to the fact that presumptive front-runner Kleefisch has not quite sealed the deal.
Thompson ran for Senate in 2012 and lost against Tammy Baldwin. Some observers see parallels between that race (and Leah Vukmir's failed Senate candidacy) and a possible Thompson run this time around. That's because some observers are concerned a bloody and bruising Republican primary (as occurred both times against Baldwin) could financially hobble whichever Republican emerged out of the primary.
The idea of another Thompson run has been floated before by some.
John Torinus pushed another Thompson run in an op-ed in mid-December for Urban Milwaukee.