It's unprecedented to resurrect a police shooting case in which the officer was repeatedly cleared years ago. Yet that's what Judge Glenn Yamahiro has done despite his ex-wife's close ties to the case.
Milwaukee County Judge Glenn Yamahiro, a former public defender, has revealed that he did not want only a "career prosecutor" to review the 2016 Joseph Mensah shooting case that Yamahiro has resurrected despite multiple past reviews that cleared the officer. Instead, he picked two lawyers with strong Democratic ties who have both donated money to liberal candidates. One is a business lawyer.
The Mensah Special Prosecutors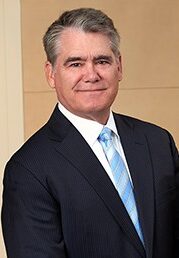 The Mensah special prosecutors are Scott Hansen, who works primarily in business law for the Reinhart Boerner Van Deuren law firm, and La Crosse County District Attorney Tim Gruenke. Gruenke is a Democrat who has donated to Democratic Assembly candidates; Hansen has donated mostly to Democratic politicians, like Attorney General Josh Kaul and Milwaukee Mayor Tom Barrett, according to the Wisconsin Democracy Campaign.
In short, there's not even the perception of neutrality going on here. We asked Gruenke about his political allegiance and he said he didn't know what that would have to do with anything.
The judge has continued handling the case even though his ex-wife and the mother of his child, Deja Vishny, has been aggressively involved in efforts to get Mensah charged in the Jay Anderson shooting, even acting as a lawyer for the Anderson family and working with Kimberley Motley, the lawyer who brought forth the John Doe petition to get the officer charged.
The judge, who insisted during the hearing on Dec. 8, 2021, that he didn't have a conflict of interest despite all of that, announced his latest bizarre decision in a series of bizarre decisions: He's appointing TWO people to be Mensah special prosecutors who will decide whether to charge Mensah with homicide in the five-year-old shooting case.
Yamahiro, who is a former public defender who previously worked in private practice with the court commissioner under fire for giving Waukesha parade suspect Darrell Brooks low bail, said he wanted "at least one person not a career prosecutor to review this case."
That's even though the position is called a "special PROSECUTOR."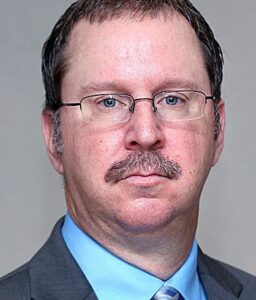 As we previously reported, Gruenke's name was recommended to Yamahiro in September by the state prosecutors' office, which is an agency under Tony Evers' Department of Administration, even though at least one Republican DA also offered to serve. The judge sat on the decision for months, repeatedly delaying the case. In court on December 8, the judge said that the state at one point recommended that he appoint two retired prosecutors he didn't name, but he rejected that offer.
Read Hansen's bio here. Read Gruenke's bio here.
It's unheard of to appoint even one special prosecutor to review an officer in an old case in which he was already repeatedly cleared. Milwaukee County District Attorney John Chisholm cleared Mensah, as did federal authorities, the Milwaukee Police Department, and internal reviews years ago.
"Mr. Anderson suddenly lunged toward (Anderson's) gun with his right hand," the MPD summary says. "Fearing for his safety Mensah discharged his weapon into the vehicle as he disengaged. Immediately after discharging his weapon he remotely activated his squad camera." The Milwaukee Journal Sentinel reported at the time that Chisholm told Anderson's family "that Mensah's actions were justified self-defense when he saw Anderson's hands drop during their interaction."
However, Kimberley Motley, the attorney for the family of the man Mensah shot, filed a rare citizen John Doe petition to try to get Mensah charged with homicide. That resulted in a one-sided hearing presided over by Motley in front of Yamahiro in which Mensah's lawyer was not allowed to call or cross-examine witnesses or even have a seat at the table. That's because Mensah is not a defendant; the Mensah special prosecutors will decide whether to charge him. Yamahiro, a former public defender appointed by former Democratic Gov. Jim Doyle, has already telegraphed his opinions on the matter; he previously found probable cause that Mensah committed homicide a decision that ran counter to all past reviews, including that by the county's elected DA, Chisholm.
Mensah is now a Waukesha County sheriff's detective.
"I didn't want to leave the impression that I've been going from lawyer to lawyer to lawyer and no one wants that," Yamahiro said. He said he also approached two other successful litigators first and each took a long time to review and think about the case. He did not name those people. He said they "declined for various reasons." That raises concerns that people who might have felt the case was weak simply chose not to take it.
He then picked Hansen (at the suggestion of Judge Jeff Conen) and Gruenke.
Yamahiro claimed he has a "non-existent conflict" even though his ex-wife and the mother of his child, Deja Vishny, has aggressively argued for Mensah to be criminally charged for months, works with Motley, and initially helped represent the Jay Anderson family in this very case. Read more about that concern here.
"I don't want the focus on this case to be on me," Yamahiro said. "I did not seek this case out. This case was brought to me and I felt a responsibility not to hide behind a non existent conflict. I felt I owed a responsibility to the people of Milwaukee County."
He claimed, "I wanted a fresh look at this entire matter…I was looking for someone who was established in Milwaukee and in the Wisconsin legal community as well as the greater community."
He said Hansen was also picked because Yamahiro wanted someone from the local community. He called both choices people of "impeccable credentials, intelligence, and integrity."
He stressed, "There will be no predetermined decisions" and claimed he wanted the "community to have confidence this was given a proper review" – despite the fact it was already given multiple reviews.
Yamahiro called Hansen a "career litigator." He said both Hansen and Gruenke had accepted the appointment.
"It was important to me to have someone that Scott was comfortable working with. I think we've hit the jackpot in that regard. They've had extensive discussions prior to today," the judge revealed.
He called Gruenke, a Democrat, a "person with no agenda."