The Barron County Sheriff has shared a dramatic photo to warn against the perils of driving with open alcohol containers, calling it a "physics defying parking job." The picture shows a car that almost went over a guardrail.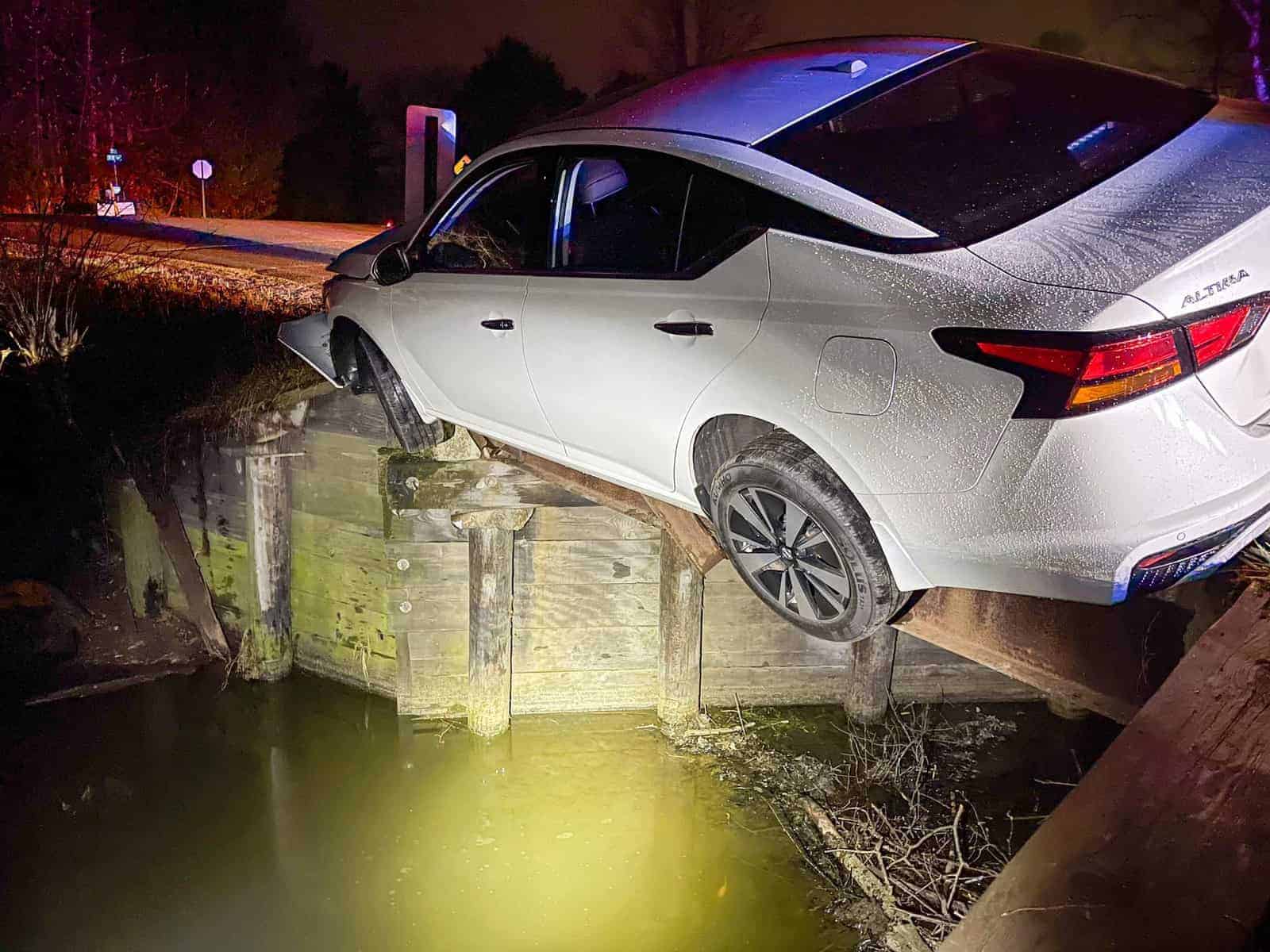 The Sheriff wrote:
"Umm sorry but we are pretty sure that guardrail didn't want to go for a late night swim. Maybe the open alcohol containers were why you didn't stick around to explain how you pulled off this physics defying parking job? If not for some good old fashion American steel that car is getting a cold bath.
We also had someone driving home to Spooner from Hayward get arrested in Rice Lake…any guess on the PBT? It was 0.25…yeah we were shocked too that they missed their exit.
Seriously, please arrange a ride if you are out drinking. This stuff is 100% preventable.
#DriveSoberOrGetPulledOver
#carsdontswim
#overthelimit
#wellitwasanicecar
#tisbutascratch
#thatllbuffout."