Since 2019, Gov. Tony Evers' Parole Commission has released hundreds of convicted criminals, freeing them early on parole mostly into Wisconsin communities, including more than 300 murderers and attempted murderers, and more than 47 child rapists.
Joseph Michalkiewicz was one of them. His release was discretionary.

38th in the series.
George Moore died a horrible death; he was murdered in a hatchet or ax attack.
Joseph Michalkiewicz was convicted in the murder of George Moore, a 40-year-old Clark gas station clerk in Racine. The killer "hacked" the victim "to death with a hatchet," an old newspaper article says.
Michalkiewicz falsely blamed fictional black men for the crime, court records say.
George Moore "was savagely murdered in the south side gas station" according to Racine Journal Times.
---
Evers' Parole Commission Freed Joseph Michalkiewicz Early
Date paroled: 2/8/2022 [You can check his parole date yourself here by putting his name into the database and clicking movement]
Current Residence: Racine, WI
Age: 62
Convicted: First-degree intentional homicide
Sentence: Life Sentence. His release was discretionary. Killers serving life sentences do not quality for mandatory release.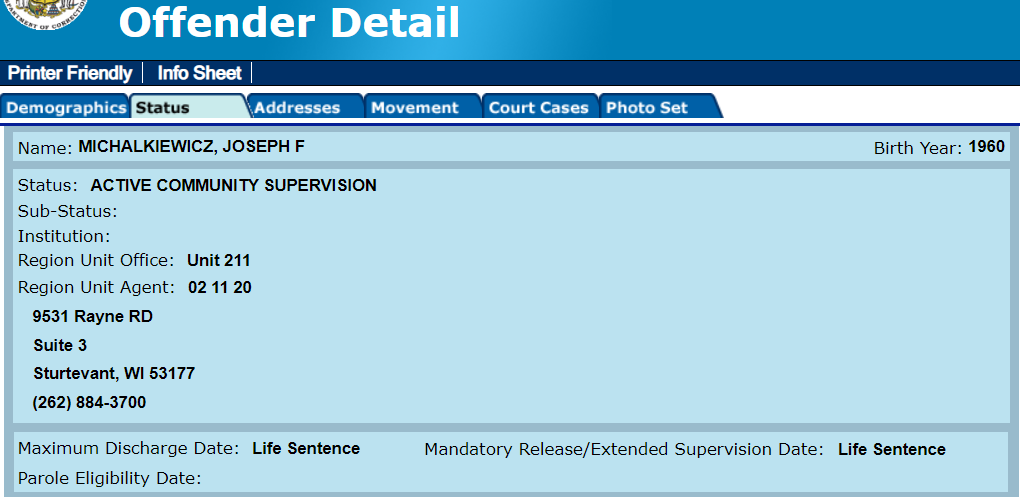 ---
The Victim: George L. Moore, a 40-year-old Racine gas station clerk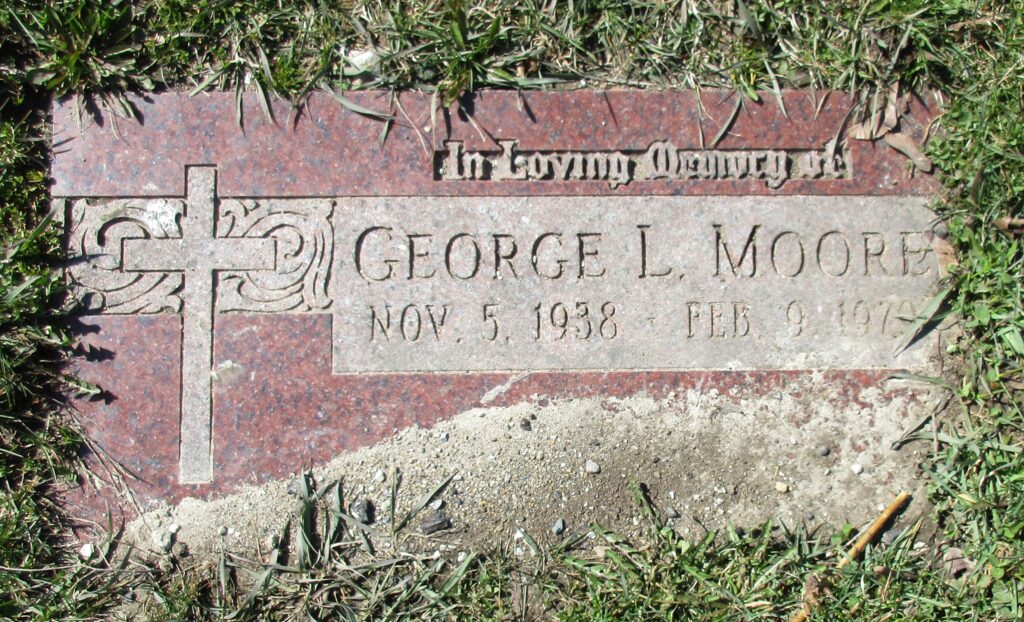 ---
What the Killer Did:
The murder was a cold case for years; it was solved in 2001 due to new blood tests. The motive was robbery.
A screwdriver was embedded in the victim's clothes, and Moore suffered severe injury to the back of his head. The Kenosha News described the murder as a "beating death."
"An autopsy revealed numerous bruises, massive cuts and punctures on Moore's head, face, chest, stomach and back – wounds apparently inflicted with an ax, screwdriver, and pipe wrench."