Since 2019, Gov. Tony Evers' Parole Commission has released hundreds of convicted criminals, freeing them early on parole mostly into Wisconsin communities, including more than 300 murderers and attempted murderers, and more than 47 child rapists.
Jesus Bautista was one of them. His release was discretionary.

37th in the series.
Jesus Bautista, also known as Marcelino Hernandez, made the FBI's Most Wanted List for a 1993 murder in Green Bay, according to old newspaper articles.
Bautista, now 49, stabbed Leonardo Abarca-Guerrero to death in his apartment bedroom; the victim had 12 stab wounds.
Bautista was arrested when his car almost struck a sheriff's squad in Mississippi. Bautista had criminal records in Illinois, Michigan, Oregon and California, ICE discovered.
He used at least 17 aliases and nine social security numbers. The victim was dating Bautista's cousin's ex-girlfriend, the Green-Bay Press Gazette reported at the time.
---
Evers' Parole Commission Freed Jesus Bautista Early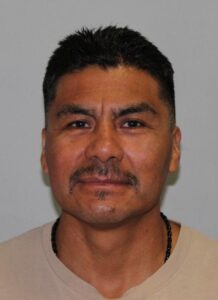 Date paroled: 5/10/2022 [You can check the parole yourself here. Put his name in and click movement.]
Current Residence: Unknown
Age: 49
Convicted: First-degree reckless homicide – Use Dangerous Weapon, 2009.
Sentence: 22 Years. He had not yet reached his mandatory release date. The parole was discretionary.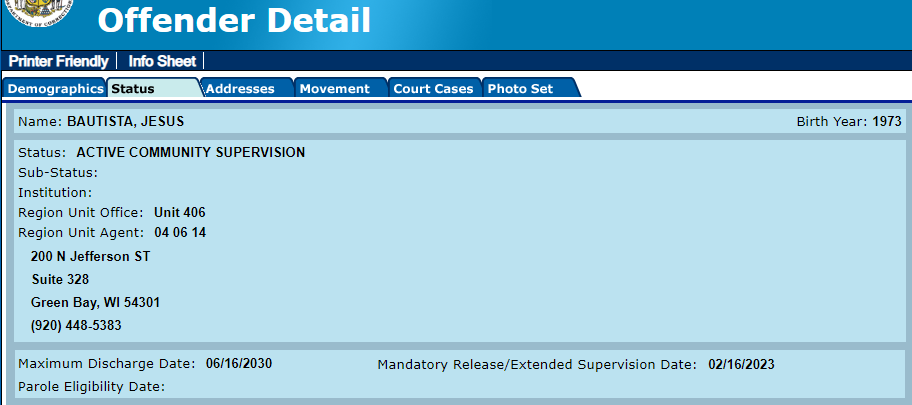 ---
The Victim: Leonardo Abarca-Guerrero, 26
---
What the Killer Did:
Bautista was paroled May 10, 2022, Corrections records show, on a parole grant issued on April 7, 2022. He had not reached his mandatory release date yet. It's not clear where Bautista is living today, but he was paroled to another state, Commission records show.
According to the old articles: The victim was stabbed to death in a Green Bay home. Bautista and his cousin stabbed the victim to death. A woman in the apartment said Bautista and his cousin "initially wanted to carry the body outside" but then left it in a bedroom and fled. They planned to go to drive to Mexico.
Bautista grew a mustache and covered up old tattoos.