Since 2019, Gov. Tony Evers' Parole Commission has released hundreds of convicted criminals, freeing them early on parole mostly into Wisconsin communities, including more than 300 murderers and attempted murderers, rapists, and more than 47 child rapists.
David Alliet was one of them. His release was discretionary.

35th in the series.
Eau Claire rapist David Alliet was granted parole on a 1st degree sexual assault with a weapon conviction from 1999. His victim was a college student who was just walking down the street.
Alliet snatched a University of Wisconsin-Eau Claire student off the street and raped her in a horrific stranger attack that left the victim scarred for life. He is a registered sex offender.
At Alliet's sentencing, the victim said, "I've been so deeply affected by this…I'm so afraid all the time… I have to pay a big price for the rest of my life," an old newspaper article says. Alliet had not yet reached his mandatory release date when freed.
---
Evers' Parole Commission Freed David Alliet Early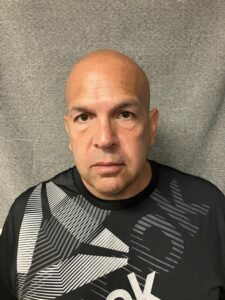 Date paroled: 07/06/2022
Current Residence: Eau Claire, WI
Age: 53
Convicted: First-degree sexual assault
Sentence: 40 years. He had not yet reached mandatory release.
Alliot is a registered sex offender. His release was discretionary.




---
The Victim: A 21-year-old Eau Claire college student
---
What the Rapist Did:
The 21-year-old victim, a University of Wisconsin-Eau Claire student, was walking down an Eau Claire street in 1999 when Alliet, a stranger, grabbed her from behind and dragged her into bushes, according to an old Eau Claire Leader-Telegram story. Alliet said he had a gun, threatened to kill the victim, and she felt a hard object pressed against her head. He raped her. Today he's 53, a registered sex offender, and living in Eau Claire.
Tate issued the Alliet parole grant on May 17, 2022. He was paroled on July 6, 2022, according to the state Department of Corrections.