Since 2019, Gov. Tony Evers' Parole Commission has released hundreds of convicted criminals, freeing them early on parole mostly into Wisconsin communities, including more than 300 murderers and attempted murderers, and more than 47 child rapists.
Kelly Conners was one of them. His release was discretionary.

34th in the series.
Paroled killer Kelly Conners, a UW-Madison janitor, shot a nationally renowned Wyoming engineering professor and father of four, Dwight Senser, to death.
---
Evers' Parole Commission Freed Kelly Conners Early
Date paroled: 2/22/2022
Current Residence: De Forest, WI
Age: 66
Convicted: First-degree intentional homicide, 1996
Sentence: Life Sentence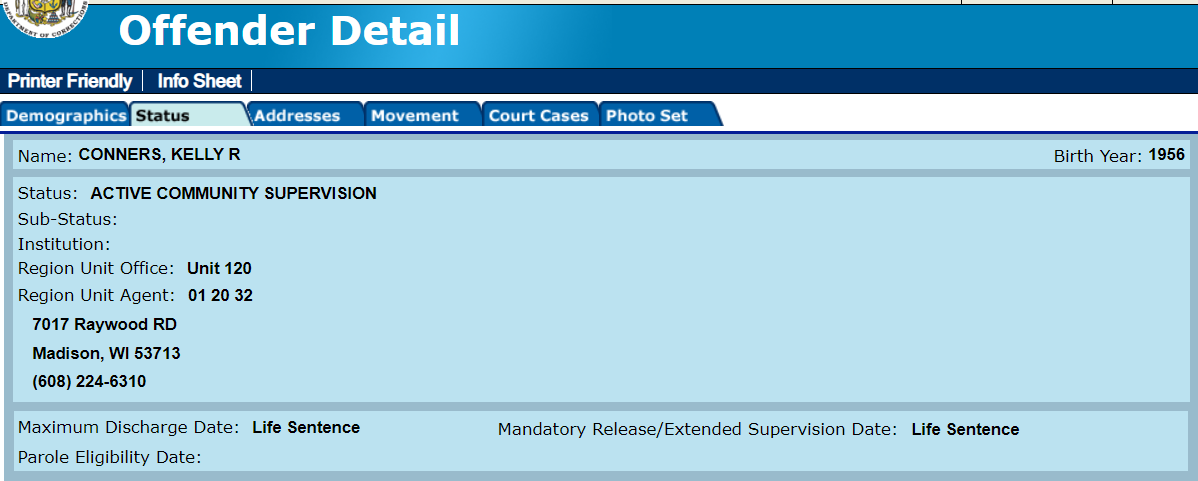 ---
The Victim: Dwight Senser, 37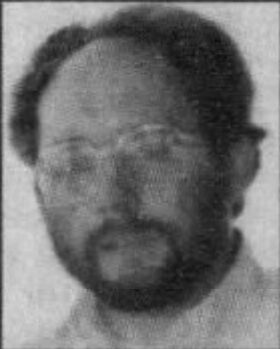 ---
What the Killer Did:
Conners had been stalking his estranged wife, who worked at UW Clinic, for weeks, according to newspaper articles from the time. Conners trailed his estranged wife and the professor, 37, to a Country Kitchen parking lot, where they were going to have breakfast.
Conners slapped his wife across the face and then shot Senser twice in the stomach. When the professor fell to the ground, Conners executed him with a final shot to the head, old newspaper articles say. Conners' wife had previously accused him of domestic abuse. There is a scholarship in Senser's memory. The murder occurred in 1996.
Today Conners, 66, lives in DeForest. He was freed on discretionary parole in February.
A 1995 article in the Capital Times says that Senser alerted Janet Conners that a car was "following closely behind," and Janet told the professor it was her husband, Kelly.
After parking the car, "Senser and Janet Conners got out and Kelly Conners walked toward them, allegedly pulling out a .38-cal. Pistol, and shooting at least three times."
Kelly Conners "then threw the gun to the ground and got into Senser's rented 1995 Dodge, telling his wife that she would never see him alive again."
A cab driver followed Kelly Conners and saw him "serve, not hitting his brakes, and then ram into a bridge support under Interstate 90-94." He was saved by the airbags.
A short time before, Conners was arrested "for disorderly conduct after allegedly threatening his wife with a beer bottle and shaking his fist in her face."
The husband and wife were estranged and not living together.
Senser was described in the Capital Times article as a "rising star in the University of Wyoming's Engineering Department."
He was known for developing a "spray-painting technique for General Motors that substitutes carbin dioxide for solvents in the paint, making it less damaging in the environment."