These are the brutal killers and rapists freed in just the first 5 months of 2022. Tony Evers' Parole Commission hid them from the public until we sued. Some were freed AFTER Evers intervened in the Douglas Balsewicz case, but he stayed silent.

In the first five months of 2022, Gov. Tony Evers' two-time appointee to the Wisconsin Parole Commission was quietly releasing convicted murderers and rapists at a fast clip – an average of more than 2 per week, Wisconsin Right Now has documented.
These were discretionary paroles. In fact, the 2022 list shows, some of the killers and rapists were freed AFTER Evers, acting under great pressure from a victim's family and the media, belatedly intervened to stop the release of wife killer Douglas Balsewicz on May 13, 2022, pressuring his Parole Commission Chairman John Tate to resign, which Tate did June 10. Yet the governor stayed silent as the other killers and rapists walked out the prison door, even as he was publicly posturing over Balsewicz around the same time.
We sued to get the 2022 names, with the help of the Wisconsin Institute of Law and Liberty. Last week, after a judge appointed by Evers ruled the Parole Commission had "unjustifiably" refused to release them for months, the list suddenly arrived.
The killers and rapists freed in 2022 included a stranger who grabbed a UW-Eau Claire college student off the street and raped her; a man who hacked a gas station clerk to death with a hatchet and blamed fictional black suspects; a man who swung a toddler wildly by his ankle, smashing the boy's head like an "eggshell"; a man who plowed a car into a crowd, wounding 30 people; a man involved in the plastic bag murder of a well-known diner owner; a serial rapist who crawled through home windows to terrorize women in Beloit, and a stalker who executed a professor in the parking lot of a Country Kitchen restaurant. And that's just for starters.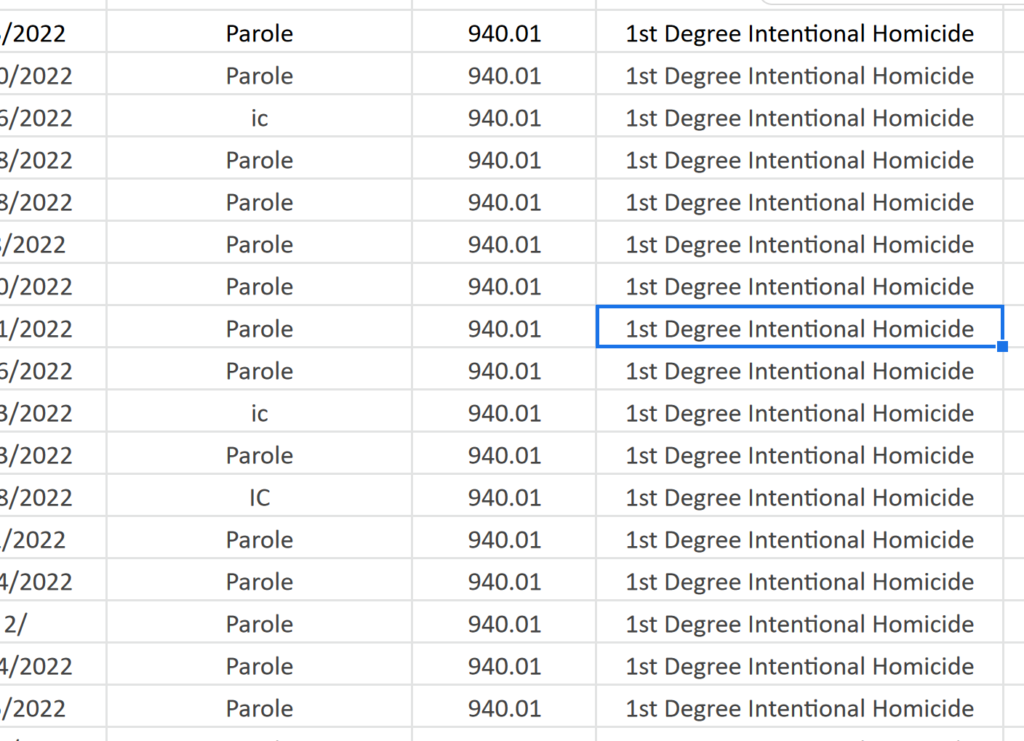 Paroles can be reversed before an inmate is released with a change of circumstance. On the same exact day that Evers intervened in the Balsewicz case, writing his letter expressing outrage to Tate and asking Tate to reverse the decision, another convicted murderer, Frank Penigar, was walking out a prison door on parole, according to the state Department of Corrections. Penigar beat and stabbed his 65-year-old aunt Doris Watkins to death in Milwaukee in 1996.
Another horrific example: Four days after Evers asked Tate to rescind the Balsewicz parole, Tate quietly granted parole to Eau Claire rapist David Alliet on a 1st degree sexual assault with a weapon conviction from 1999. Alliet snatched a University of Wisconsin-Eau Claire student off the street and raped her in a horrific stranger attack that left the victim scarred for life. He is a registered sex offender. Evers said nothing.
Alliet was freed on July 6, 2022, according to the state Department of Corrections.
The second week of May 2022 was a busy week. The headlines were clogged with Evers' expressing concern over Balsewicz's release, but three days before Evers' letter, Jesus Bautista, also known as Marcelino Hernandez, walked out a prison door with total silence from the governor. Two other killers were also freed that day.
Bautista made the FBI's Most Wanted List for a 1993 murder in Green Bay, according to old newspaper articles. Baustista, now 49, stabbed Leonardo Abarca-Guerrero to death in his apartment bedroom; the victim had 12 stab wounds.
Bautista was arrested when his car almost struck a sheriff's squad in Mississippi. Bautista had criminal records in Illinois, Michigan, Oregon and California, ICE discovered. He used at least 17 aliases and nine social security numbers. The victim was dating Bautista's cousin's ex girlfriend, the Green-Bay Press Gazette reported at the time. Bautista was paroled May 10, 2022, Corrections records show, on a parole grant issued on April 7, 2022. He had not reached his mandatory release date yet. It's not clear where Bautista is living today, but he was paroled to another state, Commission records show.
In another example, Robert Wallace was freed June 21, 2022, according to the state Department of Corrections, on a first-degree intentional homicide conviction. Tate issued his parole grant THREE DAYS AFTER Balsewicz's release was reversed. Evers did nothing.
There is a gap in time, often about a month, between when killers are issued parole grants and when they actually walk out a prison door, Tate confirmed at the Balsewicz appeal hearing. During that time, state law allows reversal of such releases if new circumstances can be shown. That's how Balsewicz's release was stopped; the new circumstances were the act the victim's daughter was not notified of the parole hearings. That's why the DOC dates are a bit later than the parole grant dates in the Parole Commission's Excel sheet, which runs through the end of May 2022.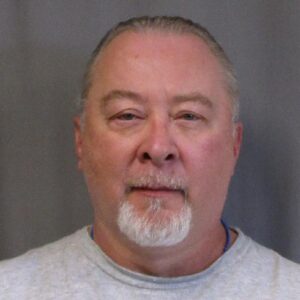 What did Wallace do? It's a Marathon County case. Old newspaper articles say that he was convicted, with another man, of beating, raping, jumping on, and murdering their apartment building neighbor, Louise Matti, 62.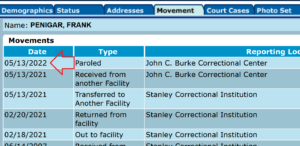 Then they lit her mattress on fire. She died of asphyxiation after a "severe beating." They were angry because Matti locked an apartment building door because she didn't want drug addicts living next to her, old newspaper articles say. Today 62, Wallace lives in Schofield. It was a discretionary parole.
Who's on it?
The criminals, freed in discretionary paroles this year, committed some of the most disturbing crimes in Wisconsin history, often targeting women and kids. Evers promised not to release violent criminals, but he reappointed John Tate to chair the Parole Commission in 2021, after he'd already started freeing murderers and rapists.
The released 2022 killers also include a man who stabbed his wife to death, a Gangster Disciple who shot and killed a man who disrespected him, a man who slew a chef and co-owner of a popular Milwaukee pizza restaurant, a hitman, a man who killed and raped his neighbor, a man who stabbed his aunt to death, and more. We will be profiling some of them in depth in the next few weeks at 7 a.m. each morning.
The 2022 parole list is a partial one; it covers January 1, 2022, through May 29, 2022 only. We filed the request in May, which is why it ends there. Again, some of the actual parole dates in the DOC database are later. We did not get the list until October. The 2022 killers, rapists and other violent criminals follow hundreds of similar releases during Evers' tenure from 2019-2021. We have been profiling one per day for more than a month.
What specifically happened in the Alliet rape case? The 21-year-old victim, a University of Wisconsin-Eau Claire student, was walking down an Eau Claire street in 1999 when Alliet, a stranger, grabbed her from behind and dragged her into bushes, according to an old Eau Claire Leader-Telegram story. Alliet said he had a gun, threatened to kill the victim, and she felt a hard object pressed against her head. He raped her. Today he's 53, a registered sex offender, living in Eau Claire.
At Alliet's sentencing, the victim said, "I've been so deeply affected by this…I'm so afraid all the time… I have to pay a big price for the rest of my life," an old newspaper article says. Alliet had not yet reached his mandatory release date when freed.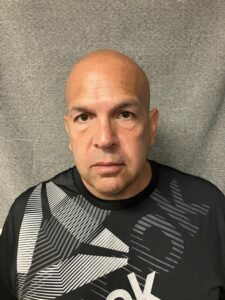 Tate issued the Alliet parole grant on May 17, 2022. He was paroled on July 6, 2022, according to the state Department of Corrections.
---
Marvin Coleman is a serial rapist who was paroled in 2022. He broke into strangers' homes in Beloit, raping women ages 20 and 80 in 1986, while on probation. He broke into the younger victim's bathroom window and crawled in the house.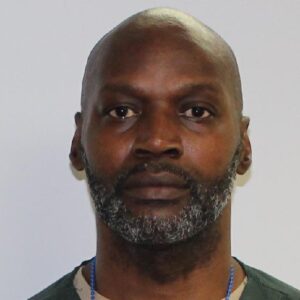 Today he's a registered sex offender, age 57, and living in Minneapolis. He was granted parole May 2022 and released June 21. His mandatory release date was not until 2049.
Some of the 2022 released rapists are child molesters. For example, James Hadley raped an 8-year-old girl. He lives in Kenosha today.
---
It's not only the killers and rapists that are egregious cases, either. One paroled violent criminal, Daniel Lavigne, a child abuser, was convicted in 1994 of hostage-taking. He dressed all in black with a ski mask and broke into his estranged girlfriend's house in the town of Oregon, terrorizing her and her mother for 14 hours, even making a baby suck on a gun.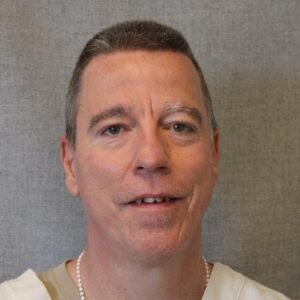 He then tried to hire a hitman to hurt the prosecutor, a detective said in court. Paroled in March 2022, Lavigne, 54, lives in Madison. He had not reached his mandatory release date when freed. As with the others, the parole was discretionary.
---
Then there are the killers.
Paroled killer Kelly Conners, a UW-Madison janitor, shot a nationally renowned Wyoming engineering professor and father of four, Dwight Senser, to death. Conners had been stalking his estranged wife, who worked at UW Clinic, for weeks, according to newspaper articles from the time. Conners trailed his estranged wife and the professor, 37, to a Country Kitchen parking lot, where they were going to have breakfast.
Conners slapped his wife across the face, and then shot Senser twice in the stomach. When the professor fell to the ground, Conners executed him with a final shot to the head, old newspaper articles say. Conners' wife had previously accused him of domestic abuse. There is a scholarship in Senser's memory. The murder occurred in 1996.
Today Conners, 66, lives in DeForest. He was freed on a discretionary parole in February.
---
In a case somewhat reminiscent of the Darrell Brooks' Christmas parade attack, another killer freed in 2022, Shannon Bailey, roared down the sidewalk and drove his car into a crowd outside a pool hall at 50 miles per hour in 1999, injuring 30 people. Doris Lemon, 29, died. Then 24, Bailey was convicted of homicide and six counts of first-degree reckless injury. Bailey, now 47, was paroled in a discretionary release in March. His mandatory release date was not until 12/05/2057. He lives today in Milwaukee.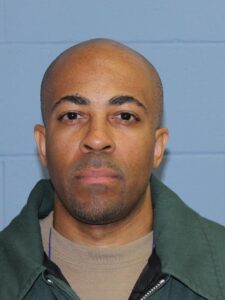 In a horrific child abuse death, Dennis Steele, then 21, beat a 22-month-old boy, Cody Wayne Meinke, to death when the child would not stop crying. Old newspaper articles say Steele crushed the toddler's skull "like an eggshell." He received a life sentence.
Steele "lost it" when the child's mother went to the store and the toddler wouldn't stop crying. "He swung the baby by an ankle and smashed him into a hard object fracturing his skull and breaking his ribs, arm and leg," old newspaper articles say.
The baby was hit repeatedly in the face with enough force to cause the crushing of the skull, eight fractured ribs, jaw and leg and arm fractures. Steele, 54, lives today in Madison. He was released on discretionary parole in February.
Craig Vannieuwenhoven's wife Louwellen predicted her own death in a restraining order, according to the Green Bay Press-Gazette in a 1997 article.
It says he had threatened to stab her, saying, "there's going to be another dead woman on Western Avenue." He then stabbed her to death, one of several domestic murders on the list.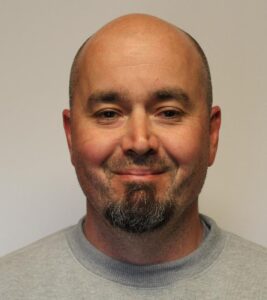 Douglas Stream is also on the list. He was hired by a friend to kill the friend's foster father, Theodore Agnello, and he did so with close-range shotgun blasts to the chest and head. Paroled on June 14, 2022, from a life sentence, he's 47 and lives in Milwaukee.
---
Some of the violent criminals on the 2022 list endangered police officers, including attempted murderer Brian Lawhon, who engaged in a violent shoot-out with New Berlin cops inside a Kohl's grocery store. His mandatory release date was not until 2048. He was paroled in March 2022. His address is listed by DOC as "none reported." It appears he moved out of state.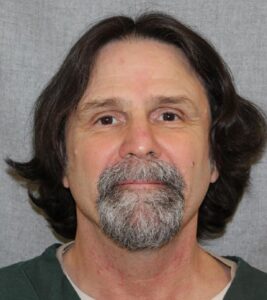 Some of the released criminals had very problematic histories behind bars. One injured sheriff's deputies trying to escape. One later struck a correctional officer. Another was involved in a major prison uprising.
These were not model inmates in many cases.
There are many other horrific cases on the list.
---
Joseph Michalkiewicz, convicted in the murder of George Moore, a 40-year-old Clark gas station clerk in Racine, was another killer freed. Michalkiewiz, then 18, "hacked" the victim "to death with a hatchet," an old newspaper article says. The murder was a cold case for years; it was solved in 2001 due to new blood tests. The motive was robbery. Michalkiewicz falsely blamed fictional black men for the crime, court records say.  A screwdriver was embedded in the victim's clothes, and Moore suffered severe injury to the back of his head. George Moore "was savagely murdered in the south side gas station" according to Racine Journal Times.
Victoriano Heredia was one of the men convicted in the high-profile murder of Marshall, Wisconsin, diner owner Charlie B. Counsell. According to court documents, Heredia, then 17, participated in the murder and was convicted of first-degree intentional homicide, party to a crime. He was part of a gang. At the time, the Capital Times quoted Court Commissioner Howard Hippman as saying the "crime is horrendous, the facts situation is disgusting and the likelihood that (Heredia) would try to flee is absolutely strong."
Co-defendant Sean White beat Counsell and put a plastic bag over his head, killing him. The article says Heredia admitted to being the person who bound Counsell's hands and ankles and was present when he was suffocated. The victim's body was found in a stairwell at his restaurant.
"We will forever have this pain our hearts," Charlotte Counsell, the victim's mother, said at the time." Marshall will never be the same again." Counsell, a volunteer firefighter and civic leader, owned Marshall Diner, a popular breakfast stop, for 21 years as well as other businesses. He was also a civic leader. Counsell received probation in 1992 after he was convicted of luring teenage boys to the diner basement for sexual activity. He had fired the co-defendant from his dishwashing job before the murder.
"Victoriano Heredia helped (the co-defendant) White beat Charlie. His death was due to a blunt blow to the head and suffocation. Victoriano is just as guilty as White and he deserves a life sentence without parole too," Charlotte said at the time.
"I feel the State of Wisconsin needs to get capital punishment back in order to stop violent crimes. These men don't deserve to live. They all admitted they were involved in Charlie's death. Any one of them could have stopped it. They all deserve life in prison never to walk as free men again. I hope they see Charlie's face as he pleaded and cried for his life from the first thing in the morning until the last thing at night as they shut their eyes to sleep. That is the only way they will know the pain they have caused us."
These Were Discretionary Paroles.
Altogether, there are more than 40 killers and rapists on the partial 2022 list, including child molesters. That's in addition to attempted killers and other violent criminals.
Tate quit after another parole controversy surrounding a convicted wife killer last spring, but was just nominated to be an independent police watchdog in the City of Madison.
Killers who are serving life sentences do not qualify for mandatory release. Those who were not serving life sentences had not yet reached their mandatory release dates when freed, we confirmed with DOC records. Discretionary paroles under Evers are occurring at a faster rate than they did under Scott Walker, and his appointee paroled more killers in three years than Walker's appointee did in eight.