Glenda Cleveland never expected to be thrust into the worldwide spotlight for doing the right thing. In some sense, she was a victim of Dahmer's evil, but she was also a voice for his victims.
I was about to leave the gas station when my phone rang. My first inclination was not to answer it, until this quiet inner voice said, "Take the call, it's urgent."
It was my cousin in Memphis. He always has some funny one liner before you even have the chance to say hello. Before I could utter hello, he said, "I have some bad news. Glenda passed away. She was found in her apartment." I knew my cousin was serious. The ominous depth of his voice was something I had never heard before. Stunned, like boxer knocked onto the mat by his opponent. I was not prepared for this news.
As I sat in my car processing this new reality, all I could think about was there would be no more warm hugs and hearing her call me her pretty girl.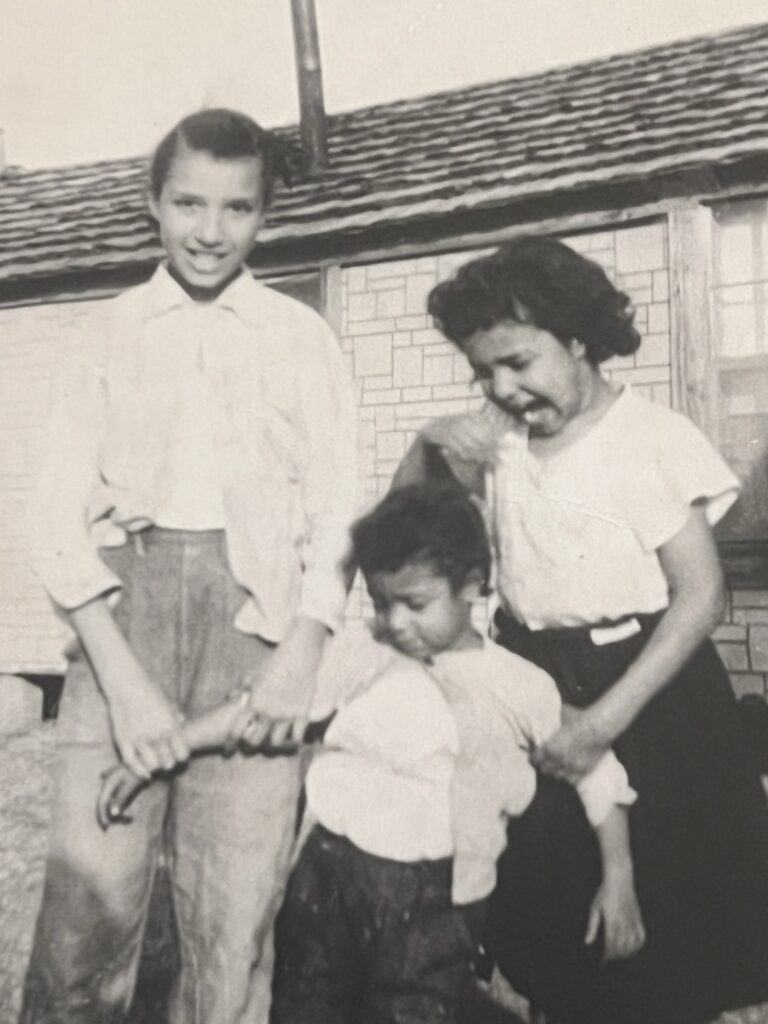 No more hearing her infectious laughter.
She was gone.
I didn't get the chance to say goodbye and tell her what she meant to me.
Before she was known to the world as Glenda Cleveland, she born Glenda Faye Smith, on February 16, 1955, in Carthage, Miss., the youngest daughter to Sullivan and Louise Smith. Uncle Sullivan was my father's older brother. He was a farmer and was also a teacher in a Black public school near Carthage.
Glenda's childhood was difficult. She grew up in a five-room house that she shared with her parents and nine other siblings. The house lacked indoor plumbing and heating, and was warmed by a fireplace in the living room that offered little refuge from the sneaky frosty central Mississippi winters. My uncle struggled with mental health challenges throughout his life but managed to provide for his family, while instilling a strong work ethic, integrity, and Christian values.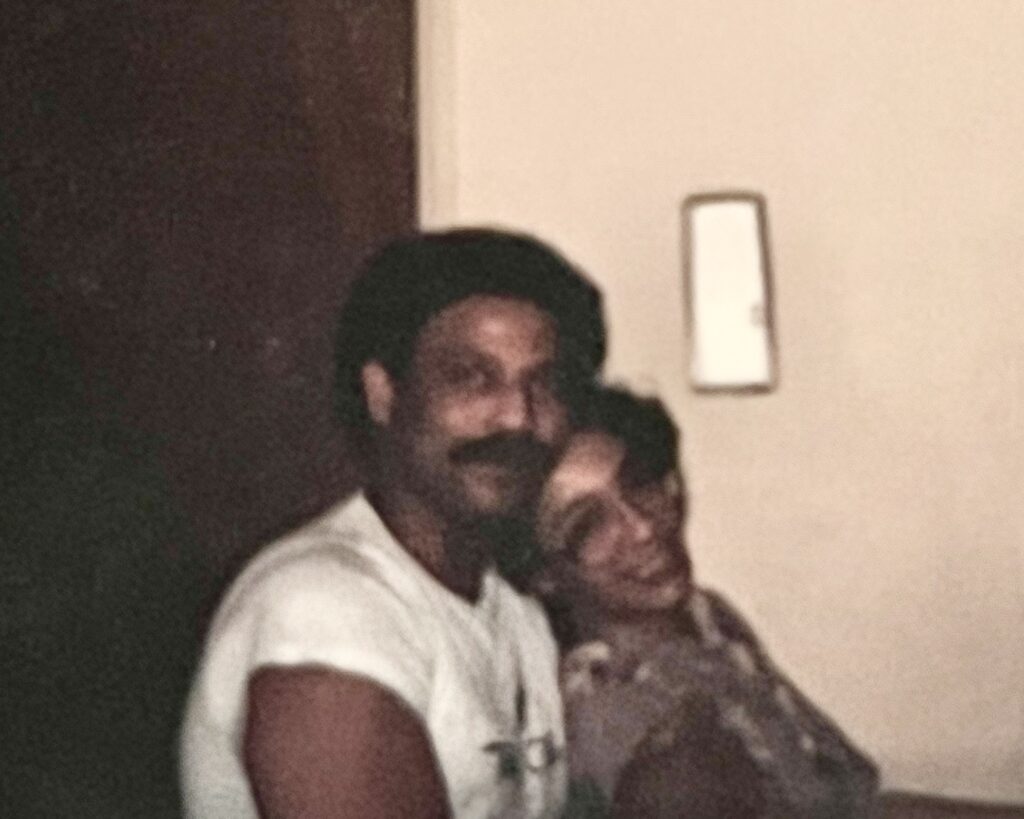 Glenda was extremely intelligent and excelled in school. After graduating from high school, she briefly attended Tougaloo College, but left before earning a degree to become a mother to her only daughter Sandra, whom she named after a sister that passed away from an illness at a young age.
There were times that her parents and older siblings expressed disappointment in her not completing her college education. One of her older sisters had completed her Doctorate degree in Psychology, and another sister earned a business degree and worked in an executive level management position for a leading auto manufacturer. Glenda lived her life on her own terms, and prioritized being a good mother and provider to her daughter.
While Glenda was much older than me, the imprint that she left on my life will never be forgotten.
As I reflect on the personal interactions that I had with her, I can still hear her voice.
Even though she migrated to Milwaukee shortly after her daughter was born, she still had had a delicate voice tinged with a southern accent. I frequently spent the night at Glenda's house. Her daughter Sandra, and I were the same age. Glenda loved completing difficult crossword puzzles. She was also a voracious reader and could hold a conversation with the most intellectual or the most common individuals.
I was about 10 years old at the time and Glenda came to our house for a barbeque. It was a sweltering summer day. I was out riding my bike with the neighbor kid next door. We had an altercation over a boy that we both liked and it almost became physical had Glenda not intervened.
My mom was in the house busy preparing side dishes to go with the barbecue.
She yelled, "He will never like you because you're ugly."
I left my porch, and opened the gate about to go over to her house. Hearing the commotion, Glenda walked to the front. "Allyson, come here please," she said with a pleading urgency.
With fists clenched, I was about halfway between my gate and the girl's porch. Glenda appealed again, "Al, please come back here."
I felt the slightly firm touch of her slender hands on my shoulders, and I turned around and walked back to my yard with her. As we sat on my porch in the shade from the unmercifully sun, she calmly said, "Allyson, don't ever let people dim your light. They are just words and not who you are. You're beautiful. People's opinions don't define you or your life."
As a pre-teen, my friends and I loved experimenting with make-up. I thought denim blue eyeshadow, and red lipstick were the greatest color combination. I remember Glenda looking at my garish concoction; she never criticized or made me feel self-conscious, which would have shattered my burgeoning ego.
She opened her purse and retrieved this beautiful chocolate brown lipstick that she was wearing. "I bet this color would look even better than the one that you have on. Let's take a look," Glenda said excitedly.
She ushered me into the bathroom, and grabbed some tissue that was on the counter. She placed a generous amount of Vaseline on the tissue that was nearby. She tenderly wiped away the hideous red lipstick that was smeared on my lips. She then uncapped the lipstick and delicately rubbed it on my lips, expressing satisfaction by nodding her head. She said, with her mellow southern twang, "Start in the middle when applying lipstick, and smash your lips together. Then blot with tissue, and reapply, and smash your lips together again." She then gave me a handheld mirror for me to look while admiring the transformation, "That looks so beautiful on you. You're such a pretty girl. You don't need much."
To this day, it wasn't only the lesson that she taught, but the affectionate way that she directed me.
Glenda was the most beautiful person inside and outside. She met people where they were at without judgment or criticism. Her kind heart and gracious nature was genuine.
I remember her saying that she stayed in contact with the family of Konerak Sinthasomphone, and even attended a family member's wedding.
Glenda never expected to be thrust into the worldwide spotlight for doing the right thing.
In some sense, she was a victim of Dahmer's evil, but she was also a voice for his victims.
She was also a forgiving person who never harbored malice or resentment toward anyone, including the officers who were so dismissive of her concerns that tragic night.
She was hurt that her pleas were ignored, and believed that they needed to be held accountable for their inaction to stop Dahmer's reign of terror. I believe if she was alive today, she would be disappointed in how good law enforcement officers are being treated, while still wanting the ones who abuse their authority to be held accountable.
Glenda's life after Dahmer's conviction and imprisonment was also difficult. She endured the loss of her oldest sister, Valeria Flowers, and a nephew in a tragic house fire. She also dealt with a major surgery and some health issues, but I never expected her to die so young at 56 years old.
I never got the chance to tell her that I loved her and to express my gratitude for the life lessons that she so patiently taught me. She definitely made this world a better place during her time here, and even today.
I have not been able to watch the Netflix series about that dark and grisly chapter in Milwaukee's history because all my family wanted to do was move forward from that bleak time and live a normal life. It would be a betrayal to them and to the victims of Dahmer if I watched it. The publicity reignited from the series has restarted my grieving process for my cousin.
I hope that the one lesson people can learn from this series and apply to their own lives is how to be compassionate, kind, and to stand up for what you believe, even if it seems the odds are not in your favor, and that you may be standing alone.
Dear cousin, thank you for accepting me.
Rest in Peace, Glenda.