Since 2019, Gov. Tony Evers' Parole Commission has released at least 884 convicted criminals, freeing them early on parole mostly into Wisconsin communities, including more than 270 murderers and attempted murderers (average age 54), and more than 44 child rapists.

Carl Beletsky was one of them.

 8th in the series.
---
The crime defies words.
According to an Associated Press story from the time, Carl Beletsky, then 39, an air conditioning salesman who lived in Oconomowoc, "admitted dumping his young wife's decapitated corpse in a cornfield and trying to destroy the remains of her head in a wood-burning stove."
In 1983, Beletsky was found guilty of first-degree intentional homicide.
Beletsky testified that he beheaded Kathleen, his 26-year-old wife, "after she was shot in the head during a struggle with a pistol."
She wanted to leave him for another man, and he claimed he was initially going to kill himself.
The details are beyond horrific. According to the AP, Beletsky "said he used a large kitchen knife to remove her head."
He told jurors he "didn't want anybody to see her the way she was. She was such a beautiful person."
She was "decapitated in one stroke," pathologists testified. Teeth and skull fragments were found in the stove. Her body was discovered in an Oconomowoc cornfield.
---
Evers' Parole Commission Freed Carl Beletsky Early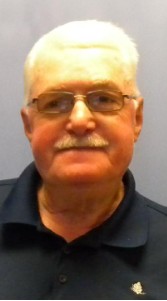 Date paroled: 08/20/2019 [You can run Carl Beletsky's parole date yourself in the state Department of Corrections database here. Click on "movement" after entering his name.]
The released killer now lives: Hatley, WI, in Marathon County, near Wausau
Age: 79
Convicted: First-degree intentional homicide
Sentence: Life sentence. Because he received a life sentence, Beletsky did not qualify for mandatory release. That means the Parole Commission made a choice to release him. Gov. Evers appointed and then reappointed the man who released Beletsky, John Tate, after Beletsky was freed, saying he was pleased to do so.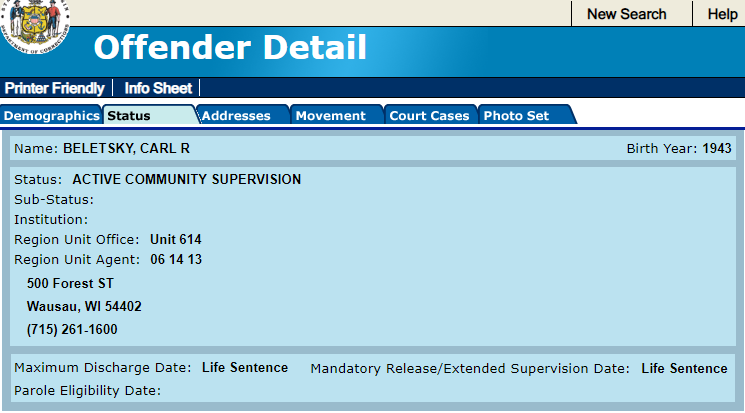 ---
The Victim: Kathleen A. Beletsky, 26
She was a branch bank manager who lived in Stone Bank, Wisconsin, in Waukesha County.

---
What the Killer Did: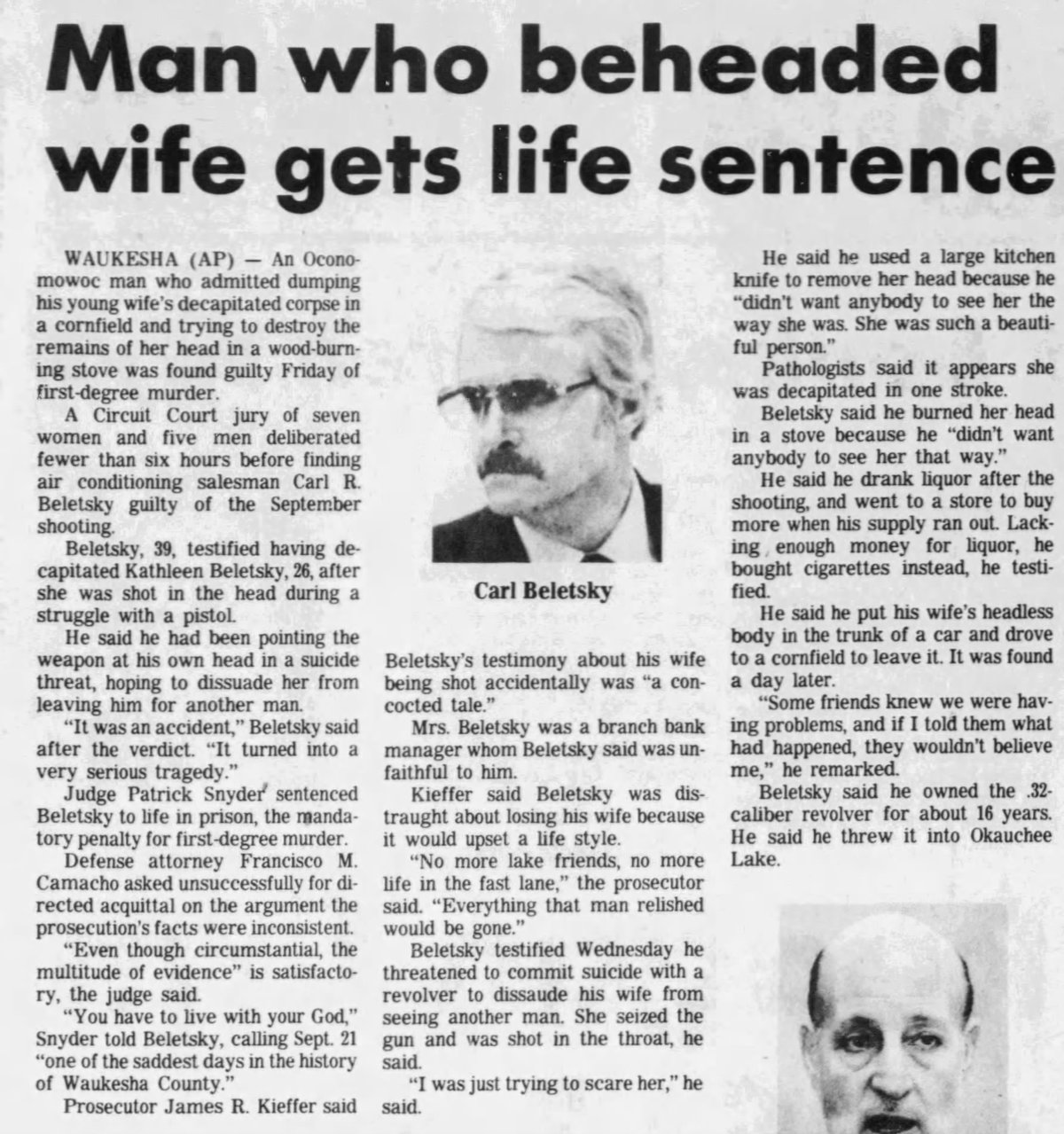 Beletsky claimed he shot Kathleen in an accident but Prosecutor James R. Kieffer said Beletsky lied on the stand, calling it a "concocted tale." Kieffer said that Beletsky was worried about losing his "lifestyle" in the "fast lane" in a divorce, news articles from the time say.
A story in the Marshfield News-Herald from the time says that "the charred remains of a human skull were found in the stove."
After the murder, Beletsky drank alcohol and bought cigarettes.
A friend described Beletsky as a "ladies' man."
Kathleen was his third wife. She was operations manager at the Bayside branch of the First Wisconsin Bank. The homicide left friends shocked.
Beletsky took his wife's body to the cornfield in a trunk. Then, he threw the .32 caliber revolver into Okauchee Lake.
According to an old story in the Stevens Point Journal, Kathleen's "headless, partially clad body was found in a farm field."
The wood-burning stone was located in the basement of the family home in Stone Bank. Marital "discord" was described as a motive for the homicide.
Then Waukesha County DA Jerome Cahill told the AP at the time that Kathleen was "preparing to see her attorney within 24 hours of the time she was killed."
Her body was discovered by a bicyclist in the cornfield north of Oconomowoc. The body was clad "only in a brassiere and torn pantyhose," the AP reported.
The crime involved a "horrid act of violence," the judge said.
Kathleen Beletsky died of a blow to the head or by a neck wound, according to AP.