(The Center Square) – The Minnesota Department of Education identified 371 public schools, including 15 entire school districts, that will get various extra support through the North Star program over the next three years.
"While our lives are returning to a sense of normalcy, we know our schools are in need of ongoing support as they work to meet our students where they are now and take them to where they need to be by the end of this school year," MDE Commissioner Heather Mueller said in a statement.
Two years after the COVID-19 pandemic began, Minnesotan students' learning has suffered across multiple subjects, new state data indicates.
About 44.8% of students met state math standards in 2022, up from 44.2% in 2021 but down from 57.2% in 2018.
Minnesota didn't test in 2020 because of COVID-19.
Those meeting reading standards dropped from 59.9% in 2018 to 59.2% in 2019, 52.5% in 2021, and 51.1% in 2022. The percentage of students meeting science standards has also declined from 52% in 2018 to 50.7% in 2019, 43.1% in 2021 and 41.3% in 2022.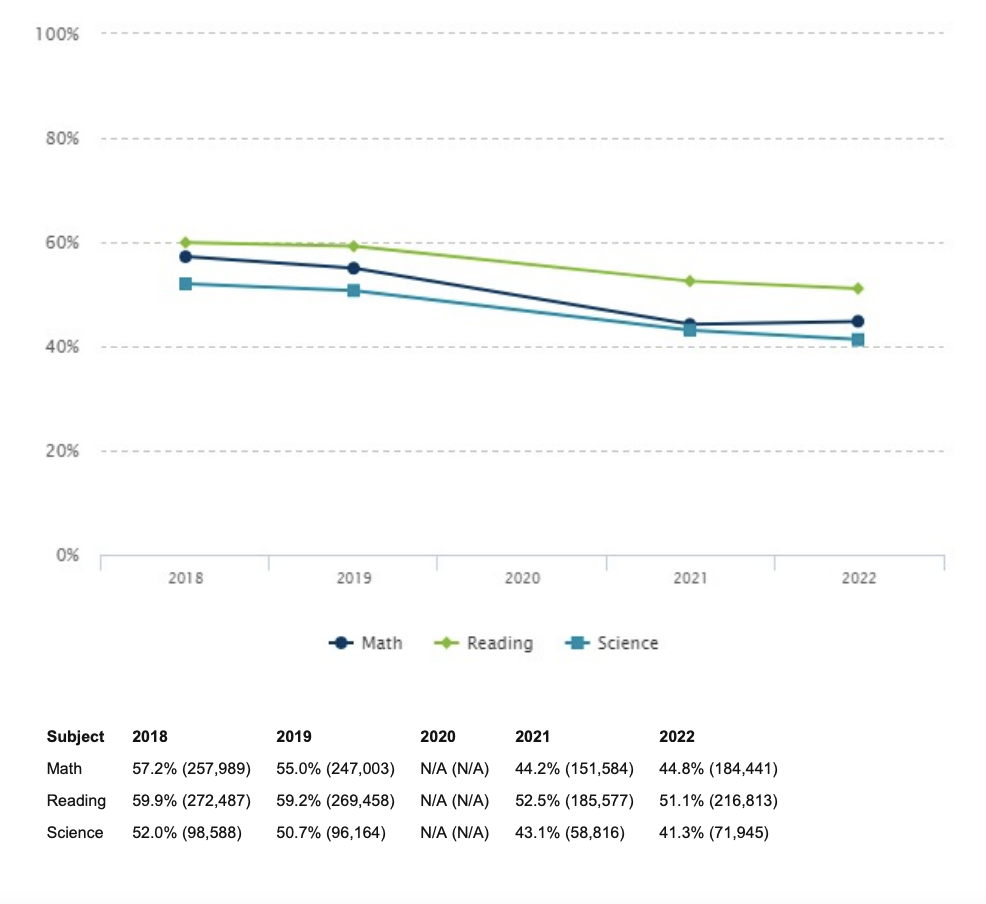 "These statewide assessment results reinforce what we already know – our students, families, school communities and educators need us to continue to meet this moment," Mueller said.
The program identifies schools needing support and then works to improve problem metrics while publicly reporting progress. Schools prioritized by MDE for comprehensive support will work with the state's Regional Centers of Excellence, which will provide specialized support for literacy, math, and social-emotional learning.
Minnesota will give the highest level of support to 46 schools to improve multiple metrics, 103 high schools with graduation rates below 67%, and 48 schools that have one or more student groups below performance thresholds for multiple measures in both 2018 and 2022.
More targeted support will be provided to 58 schools that may need to focus on a single student group, and another 52 schools will focus on credit and dropout recovery. Finally, 64 schools identified in 2018 were not identified in 2022 and will stop receiving support.