New campaign finance reports filed on July 31, 2022, show that Tim Michels put another $1 million of his own money into the Republican primary for governor.
Former Lt. Gov. Rebecca Kleefisch reported raising another $26,500 – from other people and groups – in the same time period. The primary is Aug. 9.
Michels put the extra $1 million of his own money into the campaign on July 28. Timothy Ramthun did not file a last-minute report.
The bruising primary is growing increasingly negative.
You can read the reports here: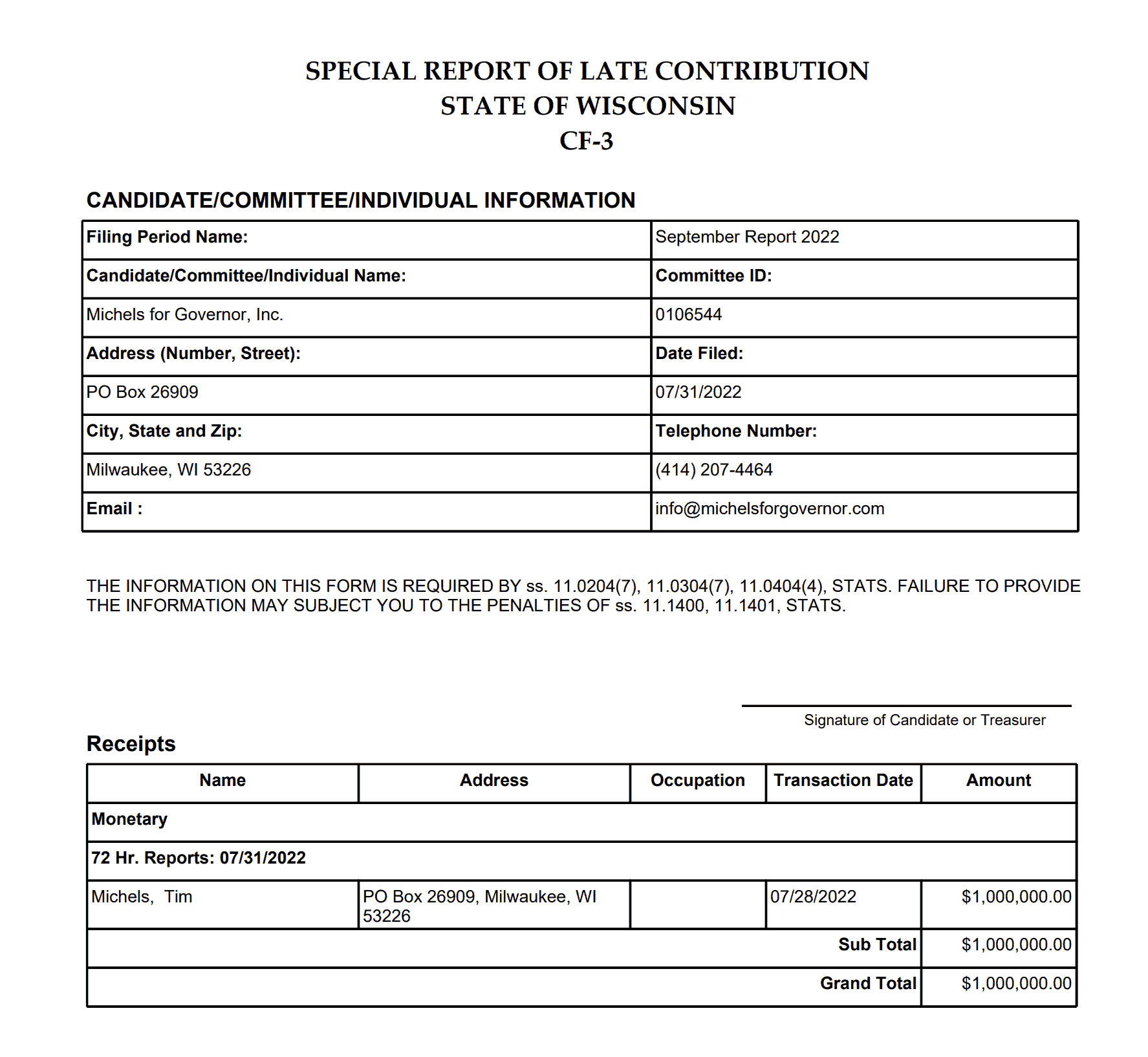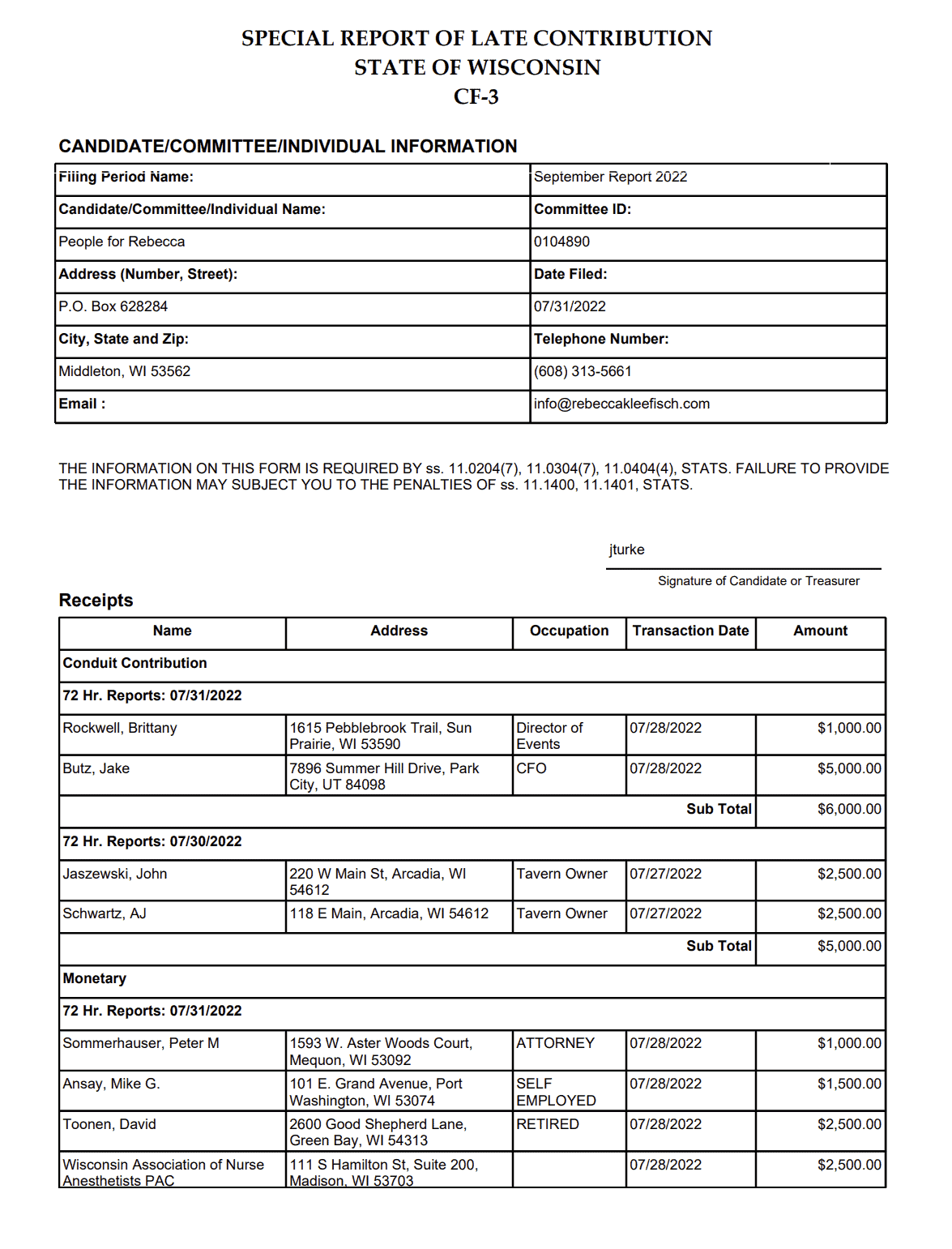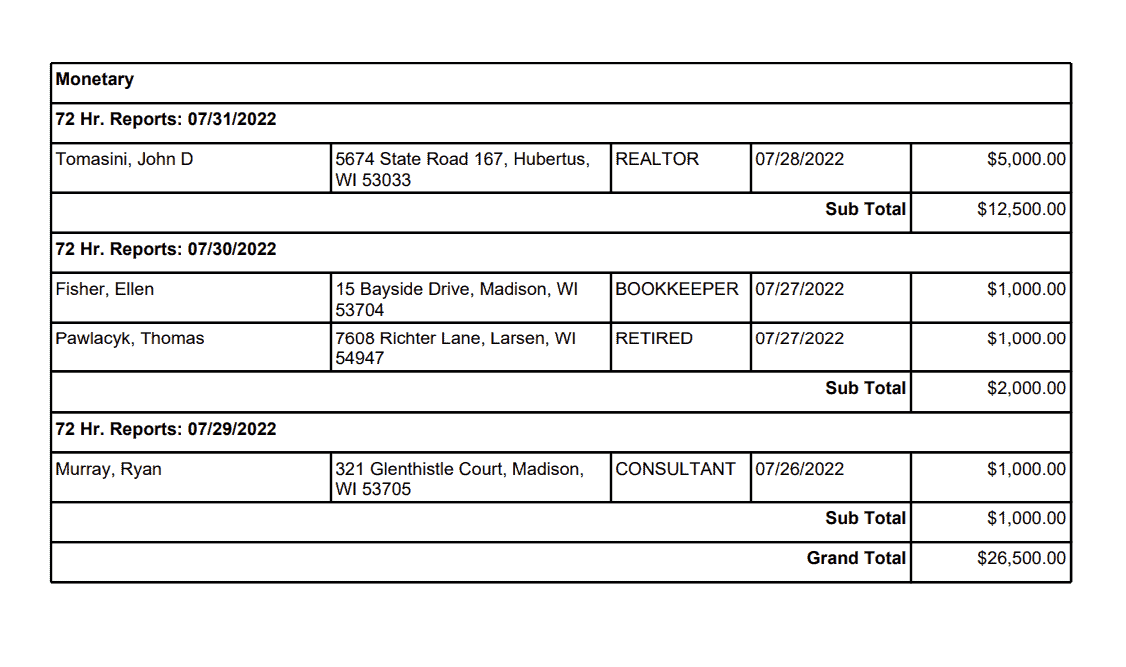 There is also massive outside spending in the race, both in anti-Kleefisch ads (national Club for Growth and others) and in anti-Michels ads (a group run by Scott Walker's former campaign manager.)
The previous campaign finance report, which was filed in mid-July, showed that Construction company co-owner Tim Michels has put nearly $8 million of his own money into his race for governor, and he has spent more than $7.6 million since he entered the race in April 2022.
In her previous mid-July report, Kleefisch reported $3.6 million in contributions for the same time period, and she spent $3.5 million. Unlike Michels, she is not putting her own money into the race.
In that previous report, Kleefisch reported $2.7 million cash on hand because she raised money before this fundraising period. Michels reported a cash balance of $321,761.
That's allowed him to spend about twice as much as Kleefisch in the most recent reporting period. Tony Evers raised $10.1 million in the first half of 2022. The report only encompasses January through July 1, meaning there's probably a lot more spending already.