Douglas Balsewicz broke into his estranged wife's Milwaukee house and stabbed her 42 times in front of the couple's toddlers, ages 2 and 4. He left the kids behind with their dead mother and went to Taco Bell. Now Tony Evers' Parole Commission is releasing him after just over 1/4th of his sentence.

In 1997, then Milwaukee County Judge Diane Sykes was very clear about her intentions for any future Parole Board that would consider the case of convicted wife killer Douglas Balsewicz. Sykes, who sentenced the Milwaukee murderer of Johanna Rose Balsewicz to 80 years in prison, the maximum sentence, did not want him granted early release.
"I'm not permitted to set parole eligibility in this case, but I will state for the record for what it is worth to the Parole Board that this is not an appropriate case for any form of early release," Sykes said, according to the sentencing transcript.
The case occurred before truth-in-sentencing eradicated parole altogether a few years later. That was during an era before a "defund-the-police" movement began calling for lighter sentences, criminal justice "reformers" trashed truth-in-sentencing as supposedly unjust, and Wisconsin elected a soft-on-crime governor, Tony Evers, who promised to empty out half of the prison population.
"Words really cannot describe the savagery of the crimes that you committed against your wife in this case and the brutality of her death," Sykes said then. "It was an extremely violent and horrible death."
"It's one of the most brutal homicides that I've seen," the prosecutor, Mark Williams, told Sykes. That's saying a lot because Williams was one of the most experienced homicide prosecutors in Wisconsin history. "You can just imagine her fighting for her life. The fight extended upstairs, downstairs, into a number of rooms as she fought for her life."
The victim's family members understandably do not want Douglas Balsewicz released either, and they are outraged at both the Parole Commission and Evers, who appointed its former social worker chairman, John Tate.
The Parole Commission is releasing Douglas Balsewicz on parole on May 17, 2022, after he has served less than 25 years in prison over the objections of the victim's family members. Although they were told about the parole hearing and wrote letters opposing the release, the victim's family members say they learned through from a distant relative of the inmate that Balsewicz had been granted parole. That's upset them further.
Johanna sisters Karen Kannenberg and Kim Binder Cornils told Wisconsin Right Now in interviews that they believe that Evers bears 50% blame. They want the decision reversed before Balsewicz is released on parole. They want the governor to use his bully pulpit to help stop Balsewicz's release, yet his only public statement has been to insist he can do nothing. There is a Change.org petition seeking to stop Douglas Balsewicz's release.
Parole Commission Chairman John Tate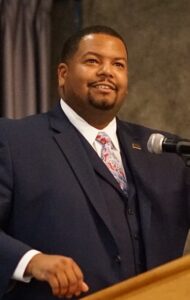 Evers' appointee, John Tate, telegraphed long ago how he saw the Parole Commission chairman's role. He has openly championed releasing more inmates on parole and spewed anti-police comments on Twitter. He's a failed Assembly candidate who worked on a Democratic congressional race. On LinkedIn, he describes himself as a "founding member" of Our Wisconsin Revolution. That's a group that openly works to end "truth-in-sentencing laws," mandatory minimum sentences, and other tough-on-criminals measures.
In other words, John Tate was open about his philosophy. It apparently matches Evers'. Let's not forget that Evers campaigned on cutting the state prison population by half and pledged to expand release of inmates.
Indeed, Sykes' comments didn't end up being worth much at all to the Wisconsin Parole Commission. The family's wishes weren't heeded, either.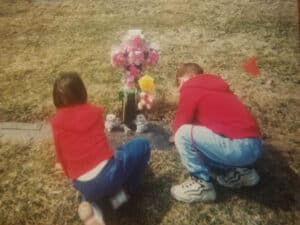 "The idea that my sister suffered is what has got us so upset," JoJo's sister, Karen Kannenberg, told WRN. "What she went through. She ran from room to room. She fought for her life. Her two kids lay in bed with her until morning and walked to the neighbors, hand-in-hand, one in a diaper. Now they are going to let this guy out, and he has another life ahead of him."
To Evers, she wants to say, "What on earth is this judicial system coming to? How about you let him live with you?"
Evers Appoints a Criminal Justice 'Reformer' to Chair the Parole Commission
When he appointed Tate, Evers said that "improving our parole system is an important part of reforming  our criminal justice system and eliminating the racial disparities that have led to increased incarceration rates for people of color."
However, in the case of Douglas Balsewicz, who is white, there was a racial overtone to the case. According to the criminal complaint, he was "upset his wife was seeing a black male" and was upset he saw his wife dancing in a tavern "with some black men." The complaint quotes Douglas as saying he "does not want his children to grow up as hoodlums the way black people live."
In 2019, Wisconsin Public Radio reported that Evers had appointed Tate, a Racine social worker and alderman to chair the Wisconsin Parole Commission.
"Tate said he's also interested in increasing the number of paroles granted by the commission," the article says. That article noted that "prison reform advocates" had criticized former Republican Gov. Scott Walker and his Parole Commission for "greatly reducing the number of inmates being released under the old laws" to 865 out of 9,985 who attempted it.
John Tate criticized reports during Walker's governorship that inmates "needed more time" in prison.
"Hardness or softness on crime should have no relevance on whether we believe that there is redemption for individuals," he told WPR. "Prison reform advocates" applauded Evers' commitment to reduce the state prison population by half and praised Tate's appointment as a step in that direction, according to WPR.
'Justice Wasn't Served for That Family'
The judgment of conviction in the Douglas Balsewicz case, obtained by Wisconsin Right Now from the court system, also states that the judge "recommends that the defendant is not appropriate for early release."
"Justice wasn't served for that family," former veteran Milwaukee police homicide detective Steve Spingola told Wisconsin Right Now. He helped investigate the case. "The kids were covered in blood. They tried to wake their mother. Who in the hell would parole this guy? It was a brutal crime. Very brutal."
Wisconsin Right Now has obtained an email in which the "DOC Parole Commission" tries to justify its decision. The email, dated May 4, 2022, states that Balsewicz became eligible for parole in 2017, and he satisfied "all five requirements (conduct, programming, risk reduction, time served, and release plan."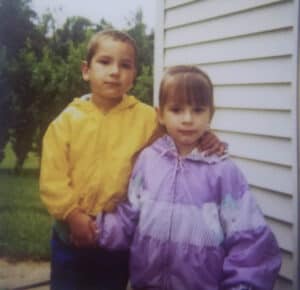 At his most recent parole review in April 2022 the "assigned commissioner" assessed that Douglas Balsewicz had satisfied the requirements. That Commissioner is not named (the other three commissioners are Shannon Pierce, Jennifer Kramer, and Douglas Drankiewicz.)
But the email makes it clear that Tate had the final call.
"The Chair, as final authority over the Commission, has reviewed and approved it," the email says, referring to Evers' appointee, Tate.
Despite the family's claims, the email says that "notification of his release has been sent to the registered victims. And that Balsewicz "will be carefully monitored by his assigned probation and parole agent." The commission insisted that "victim input is essential to the parole process. The loss of life and its impacts, weigh heavily on the decision of the Commission."
Binder Cornils says she has severe depression over her sister's death fell on her anew after she learned about the decision.
"We all called the parole board and were told we couldn't talk to the person that's releasing him. Tony Evers says he can't make any changes."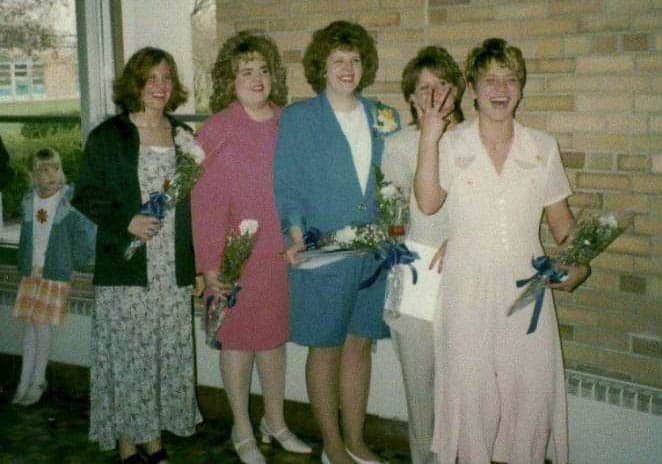 Asked if she holds Evers partially responsible, she said, "Oh, yes, most definitely. This is not just by one person's hand. I would say 50%. I would like to tell him (Evers) that this murderer is going to live in your neighborhood, this murderer that (your parole commission) is about to release is going to be a boyfriend of someone's daughter. Let's pray to God it doesn't happen again."
Binder Cornils added: "For the fairness of my family, he should have never been released. I can't see my sister. I can't even go visit my family at their gravesites because it's too hard to see my 23-year-old sister's name on the ground. She was a fun, outgoing person. She loved to dance, to be silly. She was a great mother to her children. She was going to Concordia College to be a medical assistant and had just graduated, and he killed her."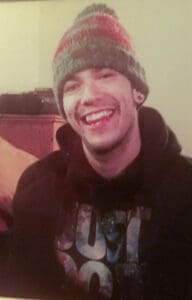 Wisconsin Right Now wrote Evers' office a lengthy list of questions about the case on May 7. Among them:
Will Tony

Evers

be seeking to remove the Parole Commission chair John Tate as a result of this case? Does he have that power?
Will

Evers

call for this release to be reversed?
The victim's family believes

Evers

bears some responsibility for this decision because he appointed Tate to the Parole Board, who is a former social worker who runs a group opposed to truth in sentencing and so on. Your response?
Evers never responded.
His office told WISN-TV
, which first reported on the release, that "the governor doesn't have any authority to review and reverse the decision of the chair of the Parole Commission." That's it. Binder says that Evers called a member of the family two days after we sent our questions, but it didn't placate anyone.
We also called and wrote a list of questions to the Parole Commission and filed an open records request for documents. We received no response.
Tate makes it clear how he sees police. "Reform is not enough. As we grieve for Jacob Blake, we call on our fellow elected officials in Racine, Kenosha and across Wisconsin to act now to protect our communities from over-policing and make them safe for every one of us, no matter our race, zip code, county or wealth," he tweeted (the officer who shot Blake was later cleared of wrongdoing by a Democratic DA.)
He also wrote, "My heart is with the City of Kenosha, WI, right now. Reform is not enough. There is a deep rot at the core that is woven throughout the profession. This isn't an issue of training. This is culture. #ReFundTheCommunity."
In 2020, Tate tweeted, "Attending Governor Evers' State of the State address was an honor and a privilege. I am proud to serve the State and look forward to continuing to shape policy and practice to ensure that redemption isn't just a nice word, but is the reality of Wisconsin's Justice system."
'You Could Tell She Was Fighting'
In vivid detail, the sister recounted the horrors because she wants people to know the savagery of this crime in the hopes the parole release will be reversed.
"You could tell she was fighting because there was massive blood. She had blood on the floor. Her hair was stuck in the blood on the floor, and I picked it up and put it in a plastic bag," Binder Cornils said.
Christopher, the toddler boy who was discovered by the neighbor later died at age 26 in a single-car crash
For years, Christopher wouldn't talk about what he saw. But before his death, he did, Binder Cornils recalled. "He said, 'I saw my dad come up the stairs with the knife. He literally turned into the devil. I pulled the covers over my head, and he whispered stay in your bed." Christopher fought depression all his life, his aunt says. He would lie on the floor and imitate how he found his mom dying when he was a little kid.
"I want Wisconsinites to know that with what has happened, you better pray that things change because this can happen to anybody," Binder Cornils said.
The crime was horrific. The criminal complaint describes how police found blood throughout the couple's home along West Sumac Place, and Johanna Balsewicz lying on the floor next to the bed. Twenty of the stab wounds were to her neck and head. The most severe wound entered the back of her neck. The entire bedroom was "splattered with blood." The wounds indicated she fought hard for her life. The next day, the neighbor found the children, ages 4 and 2, toddling down the street, one in a diaper. The boy said his mother was "full of blood." The children had blood on their feet and hands.
The detective "observed numerous cuts and lacerations to her body, including slashes to her left hand, her wrist, and her thumb. Her forehead was slashed, and there was a large gash beneath her right eye and beneath her chin," the complaint says. "She further had bruising to her right temple area, which extended into the ear. She had additional bruising to the right ear, which was a deep, gaping type of wound to her left neck. She was covered with blood, and there appeared to be other wounds in the lower part of her body."
We obtained the judgment of conviction and court history from the Milwaukee County courthouse. Douglas Balsewicz was initially charged with first-degree intentional homicide while armed, and he entered an insanity plea. The Milwaukee County District Attorney's office entered into a plea agreement with him, and he was convicted of second-degree intentional homicide and armed burglary. Sykes gave him 40 years for each count, consecutively. The prosecutor on the case was Mark Williams, a respected homicide prosecutor.
The family believed the plea deal was an attempt to avoid the risk of an insanity defense and to spare the victim's 4-year-old son from having to testify in court. But they also thought that Balsewicz was going to spend far more than 24 years behind bars as a result of it. That may be in part because of Sykes' strong words in court.
Spingola said Balsewicz brought up being chased by ghosts when he confessed, but Spingola was suspicious he was trying to craft an insanity defense.
Binder called the release "bullsh*t," saying that "the reason we went with the plea deal is because he was going to get 80 years. We wouldn't have to go to trial. He wanted to put his 4-year-old son who witnessed the whole thing on the stand." The family interpreted the sentencing to mean Sykes was "recommending no parole, so we thought we were fine."
They didn't count on Evers and Tate being in charge of the decision. Or an era in which a man who stabs a woman 42 times is granted release in just over 1/4th of his sentence.
'I'm Just Ready to Die'
Two weeks before her death, Johanna told Binder Cornils that Douglas was saying "if she ever left him he would kill her. That if he couldn't have her nobody would. She said, 'You know what, I'm just ready to die." But her sister says "Johanna was going to divorce him. The day she was murdered was their first divorce hearing and also Doug's 30-year birthday."
She said that the 2-year-old girl slept with her sister and Christopher slept in the next room. "They were going to sleep when he came up with the knife and started stabbing her. She fought. The room was totally full of blood everywhere. He cut her neck and she fell off the bed onto the telephone, and he left the kids there with her. They stayed with the body, half on, half off the bed, until the next day. You could see the little handprints and footprints coming down the stairs from the blood."
The next day, Christopher "had the sister by his hand" and they were walking down the street when the neighbor found them.
The email from the Parole Commission says that Douglas Balsewicz has had no major conduct reports but had a minor conduct report in 2016. He had already earned minimum security classification. "The Commission has determined that the amount of time served is sufficient so as not to diminish the seriousness of the offense," the email says.
At the sentencing, a doctor testified that Douglas Balsewicz was "suffering from the psychotic symptoms of hallucinations." He had a history of drug and alcohol use.
Mark Williams, the prosecutor, told Sykes, "I think that the obvious brutality, the insensitivity of this crime clearly calls out for the maximum sentence. Two children are now without a mother."
Williams said that the "chances are pretty good he will probably spend the rest of his life in prison" if sentenced to 80 years and confirmed that he was not facing a life term because of the children and to spare Johanna's family further pain.
"He stalked her, he terrorized her, he brutalized her, he made her life just basically living hell for approximately two years prior to the homicide," he said at the sentencing.
Johanna lived in terror and kept a knife under her pillow and her every movement was controlled by fear that Balsewicz would kill her, the prosecutor said.
Kannenberg testified at the sentencing, saying, "We will all live with this pain forever."
She said the kids "both were in bed with Johanna when this happened. They re-enact the death of their mom every day. They constantly talk about how much they miss their mom. They got to bed at night with blankets and sheets wrapped rightly around their head." She said the murderer "tore apart at least 100 other human beings who were very close to Johanna" and called for him to spend the rest of his life in prison without parole.
"I'm afraid if this man gets out of prison that his next victim will be right around the corner," she told Sykes.
When it was his time to address the court, Douglas Balsewicz said he was "sorry for what happened. I love her very much and I still do. I wish she was still here, but she is not… whatever sentence you sentence me to is fair." The defense said he had auditory and visual sensory disturbances, was upset by the breakup, thought demons had taken him over, and used alcohol and drugs.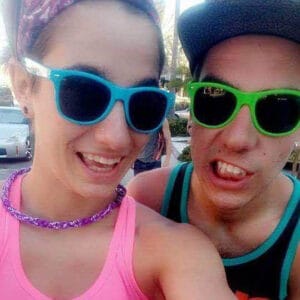 The defense attorney noted that Balsewicz, a concrete laborer from a solid family, would be eligible for parole at age 50 and would be 70 years old if he served half of his sentence.
He had a criminal history and was acting as a drug runner for street-level dealers to support his cocaine habit. "You are and obviously remain a very dangerous person and a risk to the community," Sykes told him in 1997.
Johanna's mother Betty Binder said, "if there is any justice in the world I believe, I really do believe Doug should serve his remaining years behind bars."
When she was ready to retire for the night, she said, "I go to Johanna's old room and I take her picture down off her dresser and I talk to her. I hold her to my heart, wondering if she could feel my nearness and I kiss her and this is the only way I can communicate with my daughter.'