Darreon Parker-Bell was previously convicted in the shooting of an 8-year-old girl but only got 40 days in the House of Correction from a judge appointed by Tony Evers.
Darreon Parker-Bell, who says on Facebook that he's a family member of Keishon Thomas, is the suspect in the District 5 police shooting in Milwaukee, according to a law enforcement source and a social media post from a relative.
WISN 1130 host Dan O'Donnell obtained a surveillance photo of the suspect; his facial tattoo matches Darreon Parker-Bell's.
Exclusive photo of a suspect who burst into a Milwaukee Police station and opened fire at officers in retaliation for the in-custody drug overdose death of his brother at that station on Wednesday. pic.twitter.com/yjztKIyHDX

— Dan O'Donnell (@DanODonnellShow) February 26, 2022
Darreon Parker-Bell
Sources tell Wisconsin Right Now that the suspect walked into the District 5 police station in Milwaukee and started shooting at police officers on Friday afternoon. He was then chased and shot by police. One of those sources said the suspect is Darreon Parker-Bell. Thomas died in police custody at district 5 earlier in the week.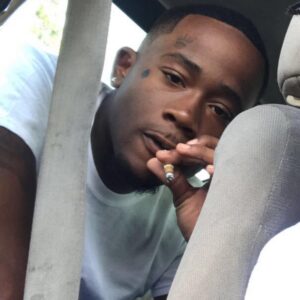 Just hours before the shooting, Darreon Parker-Bell shared a news story about Keishon's death on his Facebook page, writing, "Count down start now." In another post, he wrote, "MY F*CKIN BROTHER" with a broken heart emoji. He's been posting repeatedly about the Thomas death on Facebook. Two days ago, he wrote, "I love you Keishon."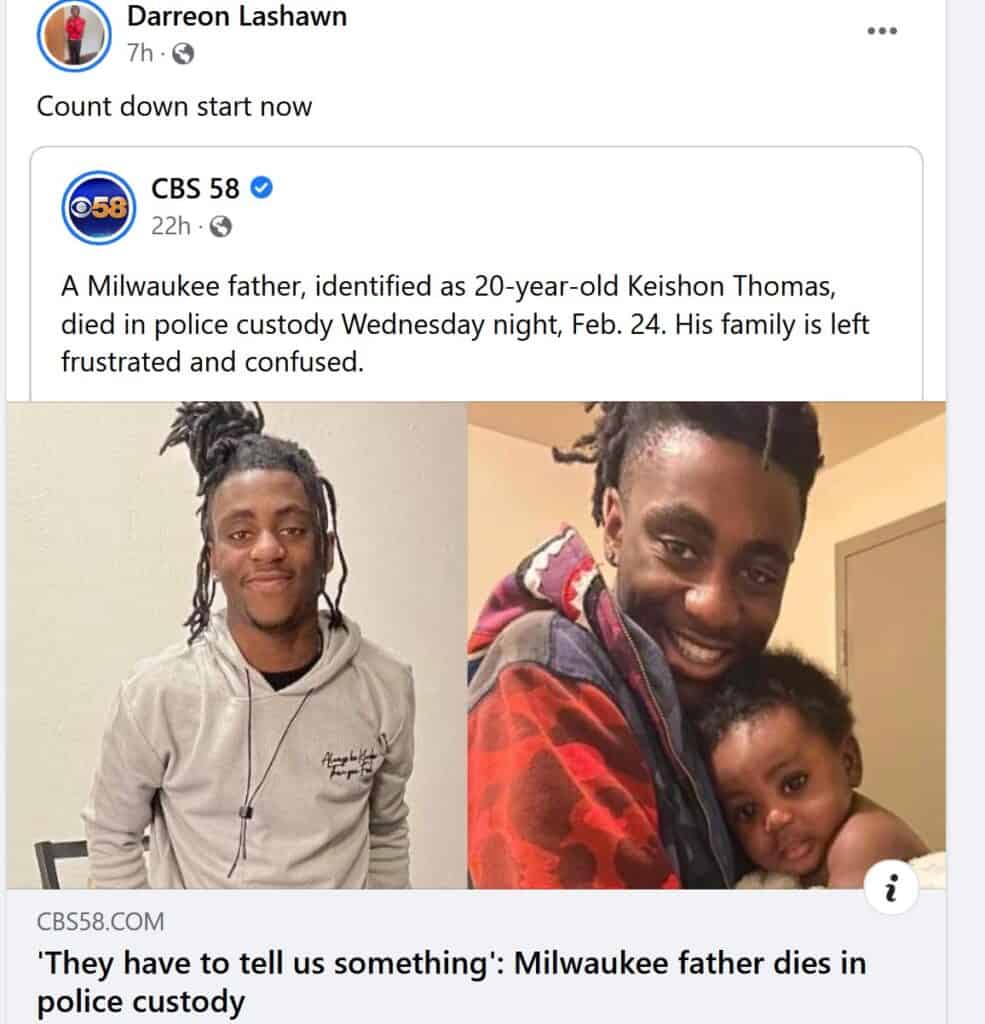 Wisconsin Right Now has learned that Parker-Bell has a criminal conviction for endangering safety with a dangerous weapon, a misdemeanor, from 2019. He was sentenced by Judge Kori Ashley to 40 days in the House of Correction. He says on LinkedIn that he works at a submarine shop. The court records say, "Court will allow Expungement upon successful completion of 75 hours of Community Service and new law violations in 12 Months."
A 2019 news story from WISN-12 reported that Darreon Parker-Bell was charged in the shooting of an 8-year-old girl; she was shot by a stray bullet while playing in her living room, and the family was told a neighbor was playing with a gun.
The girl lived but was shot in the stomach. She is pictured on a GoFundMe account.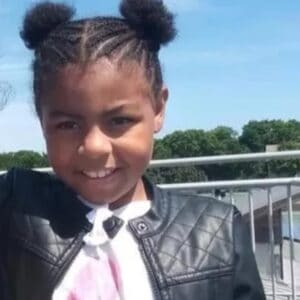 Judge Ashley is a Tony Evers' appointee who worked for Legal Action of Wisconsin.
Police have not confirmed the suspect information, but another man wrote on Facebook that his cousin "ran in the police station" to "retaliate." He shared a picture of Thomas and Darreon L. Parker-Bell and tagged Parker-Bell and Thomas.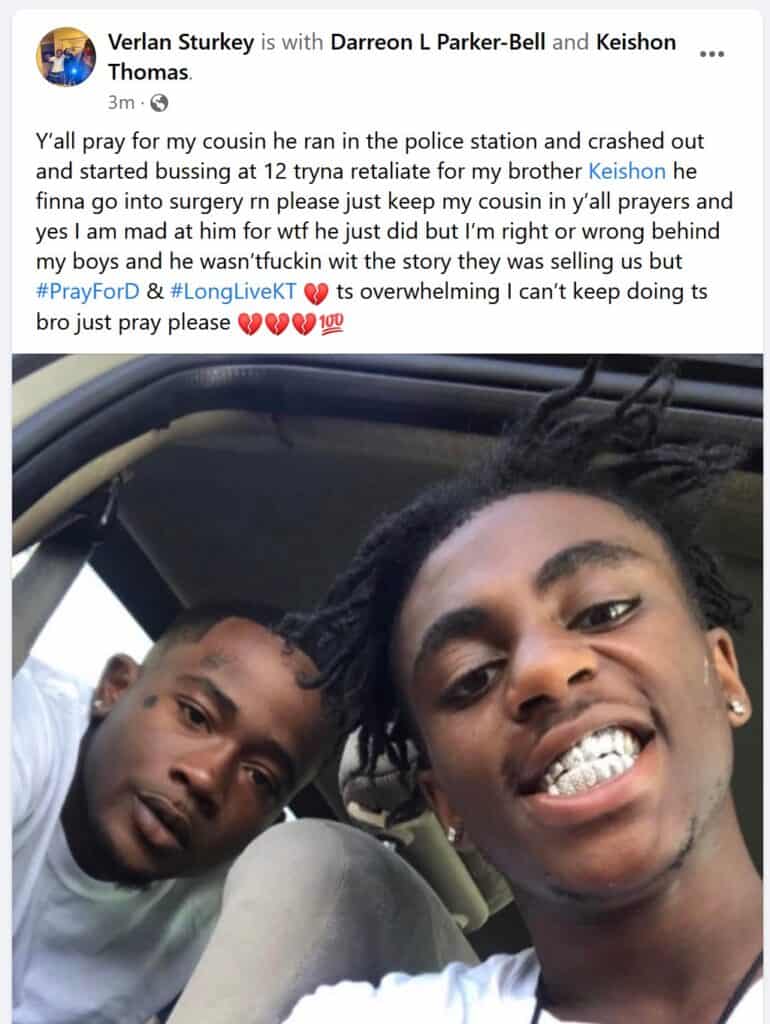 That man also linked to the Facebook page of Darreon Parker-Bell in another post, writing, "I know mfs ain't just shoot my cousin answer yo phone cuz Darreon wtfffff."
All district stations are on lockdown on Feb. 25, 2022, as a result of the shooting, a source told WRN.

"Someone shot up District 5, and the cops ran out of the district" and shot him, one of the sources said. Another source said the man came into the lobby of the district station and opened fire.
About Thomas, Darreon Parker-Bell wrote on Facebook, "Ts crazy cus I'm smiling rn just lookin back at how crazy dis shii can get My N*gga Was Amazing One ina Trillion literally… remember when we was young & I had you innat joint & we fake cooked the woo and got back on nem clucks went from gettin back to actually livin like dat man name in my presence forever witchu right or wrong cuddy literally youngest… ima miss den hour plus convos you callin my phone upping Gs on me us having money fights shii talkin laughing together it so much shii I can go on for years bout you blood but it ain't meant for the net .. I stg I got yo kids you covered in love bro stg I'm turning up for you till den you do yo thang cus ik nun can't stop you not even Death."
The sources told Wisconsin Right Now that officers were not injured; they gave chase and exchanged gunfire with the man, shooting him.
The suspect was taken to Froedtert Hospital, sources said. Some sources said he was lying in the street; another said he was "revived" and taken to the hospital.
According to WISN-TV, three officers are now suspended in the Keishon Thomas death, with Police Chief Jeffrey Norman claiming there are "concerns" he did not specify.
Police said they pulled Thomas over for a traffic violation and he had a warrant; police also said he had drugs in the car. There were multiple checks of his cell at the district station. He then needed medical attention and died, despite life-saving measures. His cause of death was not released.
For some time, police have told WRN that they are being forced to hold arrested people in district stations, which aren't equipped for that, because of the staffing crisis in the Milwaukee County Jail. Officers told us that sometimes they have to hold arrested people for days and even have to let them go because the jail won't take them. The jail also does not take most misdemeanor arrestees anymore, due to COVID and staffing crises. Officers told us that they spend a lot of time tied up at hospitals on med runs. The union president told us just this week that the problem had improved, though.
Keishon Thomas had an open criminal misdemeanor case in Milwaukee County of theft of movable property over $2,500.
It was filed in March 2020, but was still pending, a common scenario in the backlogged court system.
In June 2021, a bench warrant was authorized when he failed to appear in court. He had a pretrial services violation report in May 2021. In May 2021, he was released on a signature bond by Court Commissioner Katryna Childs Rhodes.