(The Center Square) – Minneapolis Mayor Jacob Frey paused no-knock warrants after a pre-dawn raid killed 22-year-old Amir Locke.
"No matter what information comes to light, it won't change the fact that Amir Locke's life was cut short," Frey said in a statement. "To ensure safety of both the public and officers until a new policy is crafted, I'm issuing a moratorium on both the request and execution of such warrants in Minneapolis."
Body camera footage shows a SWAT team using a key to open a downtown Minneapolis apartment at 6:48 a.m. Wednesday. Police entered and shouted: "Police, search warrant! Hands! Get on the ground!" and kicked a couch, where Locke stirs from under a blanket with a gun. Then an officer shot Locke three times. Nine seconds passed from officers entering the apartment to firing. Locke died 13 minutes later.
Interim Police Chief Amelia Huffman said officers were executing a search warrant in a St. Paul homicide investigation, and Locke wasn't listed on the search warrant.
"These events unfold in seconds, but the trauma is long-lasting," Huffman said Thursday. "I'm under no illusion that processing this video will be easy. It won't be, it shouldn't be. These are wrenching videos to watch. They're painful, but it's necessary."
Police said Locke had pointed a loaded gun "in the direction of officers" and released a still frame.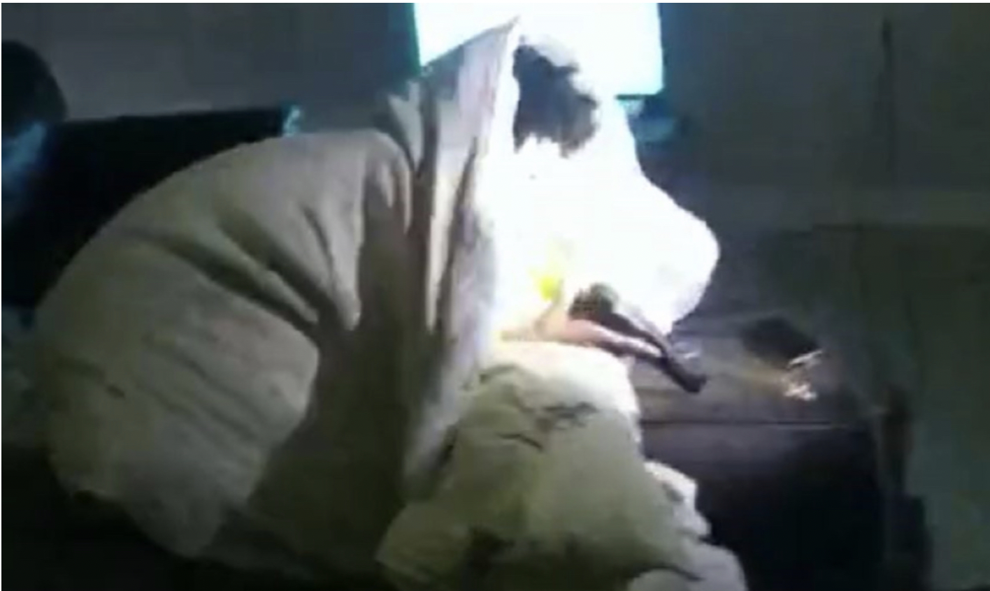 Hundreds occupied the streets of Minneapolis over the weekend, demanding accountability after law enforcement killed a legal gun owner, his family says.
The Police Officers Federation of Minneapolis called for the public to delay casting judgment until post-investigation.
The group said that SWAT teams' "officers are forced to make important split-second decisions in defense of themselves and fellow officers, especially when weapons are involved…. We express our sympathies to the family for the loss of Amir Locke that resulted from this tragic chain of events as well as our support of the officers and their families."
The Minnesota Chapter of the America Civil Liberties Union (ACLU) called for a statewide ban on no-knock warrants, calling them "unnecessarily dangerous."
"Bodycam footage clearly shows that police failed to ask Amir Locke to drop the gun, to warn that they'd shoot, or to take any other actions available to them while they were executing a search warrant," they said in a statement. "Instead, an officer chose to shoot a kill a man sleeping on a couch, who was still wrapped up in a blanket, within 9 seconds of entering an apartment. A search warrant should not be an execution. Police should not be the judge, jury, and executioner."
The fatal shooting follows a similar March 13, 2020, no-knock raid that killed Breona Taylor in Louisville, Ky.
The St. Paul Police Department requested that the SWAT team use a knock-and-announce warrant, but the Minneapolis officers reportedly said they would only complete a no-knock raid.
Locke's family said he had a concealed carry permit and owned the gun legally. Activists who gathered downtown criticized the city for a Wednesday news release that called Locke a "suspect."
"My son was executed … and now his dreams have been destroyed," Locke's mother, Karen Wells, said at a press conference Friday.
"They didn't even give him a chance," said attorney Ben Crump, who won George Floyd's family a record $27 million settlement from the city of Minneapolis and is representing Locke's family.