By: Kevin Nicholson
At a crucial point in history, Wisconsin has lost its way. Our state and our society are being torn apart by a shameless and ineffective political class whose leadership failures have destroyed businesses and crushed Wisconsin's economy. Our children are taught the intellectual poison of critical race theory, which encourages them to hate each other based on their race. Our very notion of law and order is falling apart before our eyes as violent crime skyrockets. Our elections are a mess, and our politicians seem incapable of cleaning them up.
We can't take Wisconsin to new heights if we elect a Governor from the same, tired political class that lacks the vision, ability, and will to fight for the future of our state. Wisconsin needs someone with solutions to the problems plaguing our state – and the leadership skills to implement those solutions.
I'll bring the practical leadership lessons I've learned both on the battlefield as a Marine, and as a businessman working in the private sector to work for you. Re-establishing law and order, getting our schools back on track, and securing our messy elections won't be easy. Wisconsin needs a fighter whose sole focus is getting things done – not stepping up to the next rung of the political ladder.
We value honesty here in Wisconsin, but too many of our leaders are afraid to tell it like it is, to stand up, and to make the tough decisions. I won't stray from worthy battles, and I will never bend the knee to the woke mob – or to the political class. I lead from the front and I don't back down – much to the chagrin of many insiders. I've served my country, and I'm ready to serve this state to help Wisconsin live up to its true potential as the greatest state in the nation.
As I've traversed this state, talking to thousands of you, I've been inspired. I believe that we can do what generations of politicians have failed to do – and we can do it together. I have a plan to restore law and order, to make our neighborhoods safer, and to keep dangerous criminals off our streets. I know what needs to be done to provide Wisconsin students the world-class education they deserve so that their futures are limitless – and it starts with school choice, educational freedom, and curriculum transparency. I'll take action to ensure that faith in the integrity of our elections is restored. And I've got the unique experiences and tools necessary to help our people and businesses to thrive and grow – so we can all best support our families.
I know that we can ensure Wisconsin's recovery will have a ripple effect across our great nation – and make us the envy of many. I encourage you all to join me in this fight to save our state, one step at a time. Forward.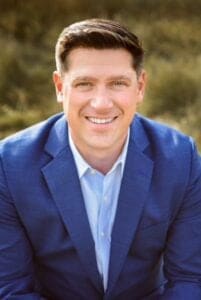 Kevin Nicholson is running for Governor to fight for Wisconsin's future. He is a businessman, the former volunteer president and CEO of No Better Friend Corp., a conservative public policy group in Wisconsin, and a combat veteran of the U.S. Marine Corps (Iraq, 2007 and Afghanistan, 2008-2009). Follow him on Twitter @KevinMNicholson.