Is Bill Penzey a racist? Will the BLM stickers he's giving away allow him to sleep better at night in his million-dollar suburban home?
We're disgusted with white pandering liberals who trash Republicans for being "racist" and present themselves as the only people who care about the black community… but then don't walk the walk. That brings us to Bill Penzey, the blowhard, anti-Republican perpetually ranting CEO of Penzeys Spices.
In the latest absurdity, Penzeys Spices announced that it is holding a special "Republicans Are Racists Weekend!" deal.
Yes, really. It's right on the Penzeys Spices website. Bill Penzey has been ranting against Republicans and Donald Trump for some time. He's known for it (after the Kenosha riots, he suggested "looting" his own store).
But guess what? We decided to take a look at where Bill Penzey has his Wisconsin stores, and not a single one is located in Milwaukee's inner city, which has the state's largest black population.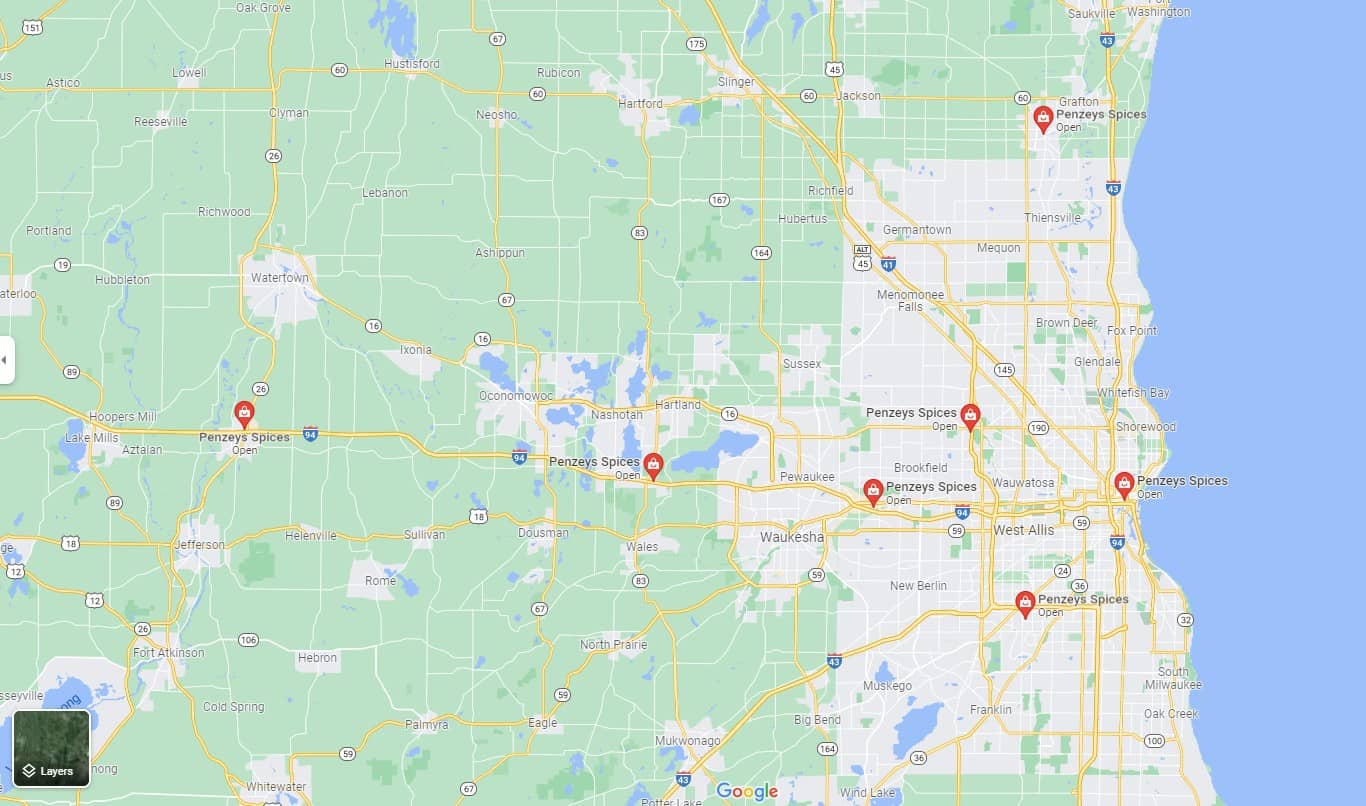 If Bill Penzey cares about black lives, why does he write off the black community as consumers, especially when the black community is disproportionately challenged with transportation out to the suburban locations?
Instead, multiple of his stores target largely white, affluent suburbs (like Delafield) or even a rural Wisconsin outlet mall (Johnson Creek).
But hey, he's giving away 10 BLM stickers with each purchase.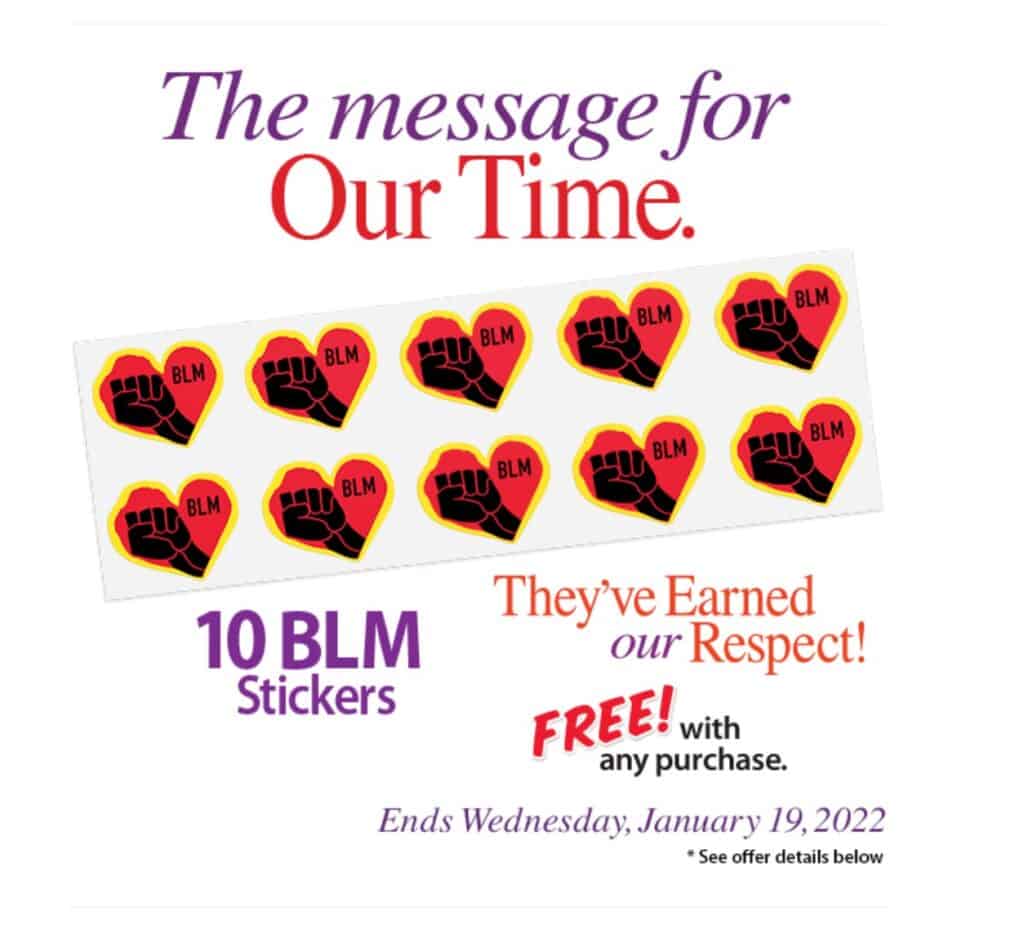 What a complete hypocrite.
Penzeys Spices locator map shows a single Penzeys Spices store in the City of Milwaukee. But it's located downtown in the city's business district at 638 N. Water St. The other Penzeys Spices Wisconsin stories are in Appleton, Brookfield, Cedarburg, Greenfield, Janesville, Johnson Creek, Kenosha, Madison (2 locations), Delafield, and Wauwatosa.
Furthermore, public records show Bill Penzey owns a million-dollar Wauwatosa home. The headquarters of Penzey Spices is also located, not in the heart of Milwaukee's black community, but in Wauwatosa.
---
Bill Penzey on Waukesha County Residents
Penzey once trashed Waukesha County residents as people who "fled west" because they weren't open to diversity. Why, then, does he sell spices to people he thinks are racists? Why doesn't he live at 27th and Burleigh? Why doesn't he invest in Milwaukee's inner city by opening stores there, employing people who need jobs?
Hypocrisy.
Penzeys Spices used to have a store in the inner city at 4144 N. 56th St., Milwaukee, in the midtown area. A story in the Milwaukee Courier said it opened in 2010.
But guess what? It's closed. That location is not listed on the Penzeys Spices website store locator, and its phone number is disconnected. We called the downtown Milwaukee store on Water Street and asked if the N. 56th St. store was still open. They said no. We asked if Penzeys has any other stores in Milwaukee besides the downtown Water Street location, and they said there were stores in Greenfield and Cedarburg. Which are suburbs.
Is it fair to say that Bill Penzey fled west and south?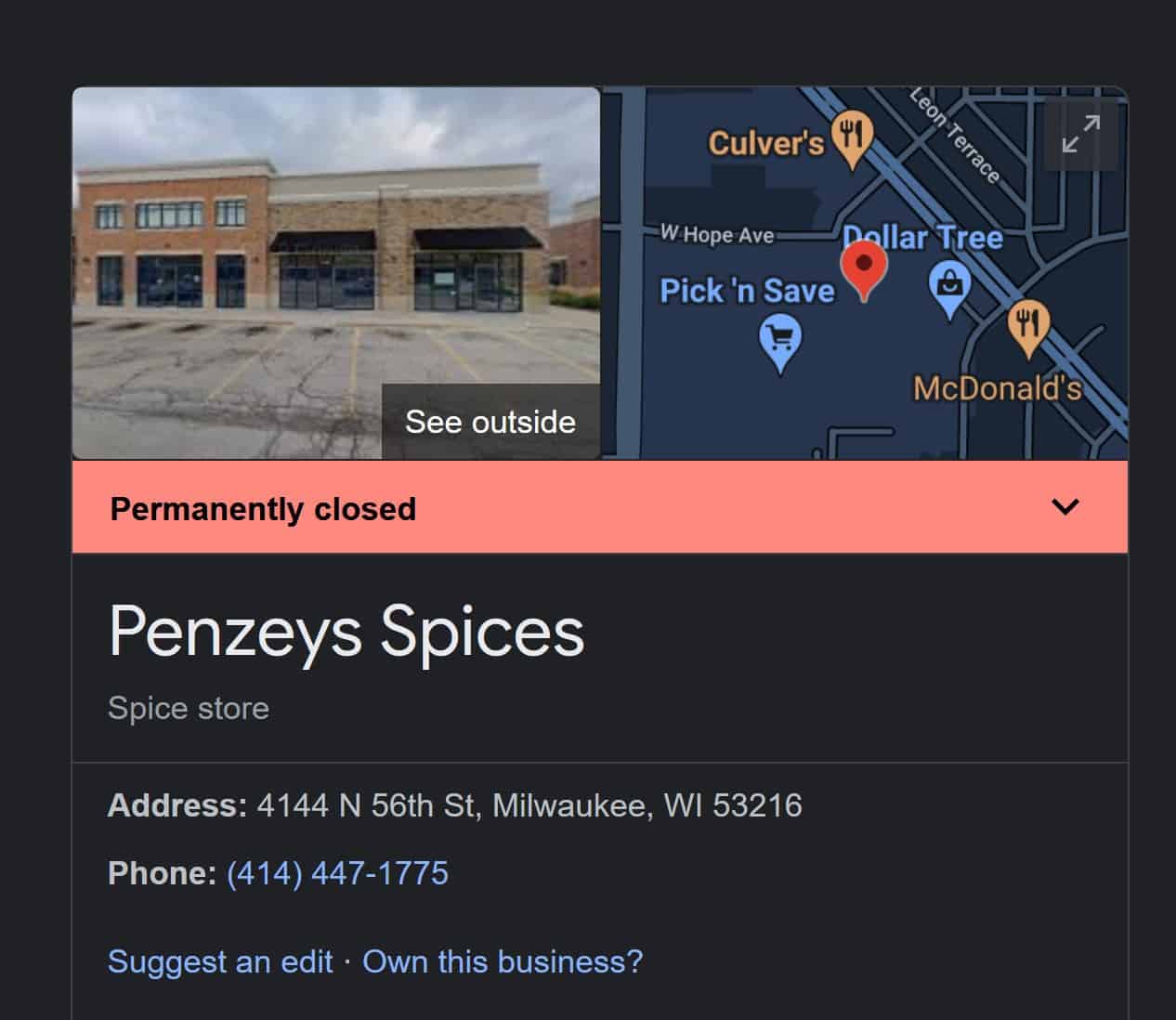 Penzey also recently closed a Milwaukee store at 619 E. Silver Spring Drive in Whitefish Bay to move downtown. He said the Cedarburg store became more popular.
"Remember when Black Lives Matter started to have some success getting all of America to see how unfairly Black Americans are treated in this country and the importance of us all saying Black Lives Matter until Black lives start to be treated as though they do matter?" Penzey's tirade began.
But why isn't Bill Penzey acting like black consumers matter?
According to the site Reference for Business, it's long been like this: "In 1987, Penzey moved his mail-order business to an 8,000 square-foot building in Oak Creek, Wisconsin, and, in 1990, moved it again to a new 25,000 square-foot facility in Waukesha, Wisconsin," the site reports.
The Penzeys Spices web page says Penzeys has declared it "Republicans Are Racists Weekend!"
"Cheese Off Racists for Free!" It reads.
There are then three spice bottles, "China Cinnamon," and "Mexican Oregano," and "Penzeys Curry."
The order contains free 10 BLM stickers because they have "earned our respect!"
On Jan. 6, 2022, Penzey sent out a marketing email that "unleashed on Republican voters at large, calling them the '#1 threat' to the United States," Fox Business reported. He also funded Facebook ads calling for the impeachment of President Donald Trump.