Franklin Police Chief Rick Oliva has countered statements Milwaukee County DA John Chisholm gave to Wisconsin Right Now on why his office hasn't issued criminal charges into a massive alleged marijuana grow, calling Chisholm's statements "misleading."
The Franklin Police Department has refused to comment on the case until now.
Oliva also revealed a list of excuses that Chisholm personally gave him for not prosecuting the case, including stating "that the crime lab won't do qualitative testing for THC" and downplaying "the importance of enforcing marijuana cases." In light of Chisholm's exclusive comments to WRN, Oliva said he's referred the case to the DA for prosecution. "Let's see what happens," he said.
"I've refrained from commenting on this case because I'd rather not have a public argument between my department and the District Attorney's Office.  But in light of recent comments I want to offer our side of the story," Oliva said in an emailed statement to WRN's Jim Piwowarczyk.
Oliva said officers had a "valid warrant," when they searched the 11 greenhouses in Franklin, taking samples that sources have told us ended up testing well over the legal limit for hemp, making them marijuana.
"The fact is officers took proper steps to gather information and evidence to support a search warrant. The search warrant was signed by an Assistant District Attorney and signed by a judge. It was a valid warrant," said Oliva in the exclusive interview with WRN.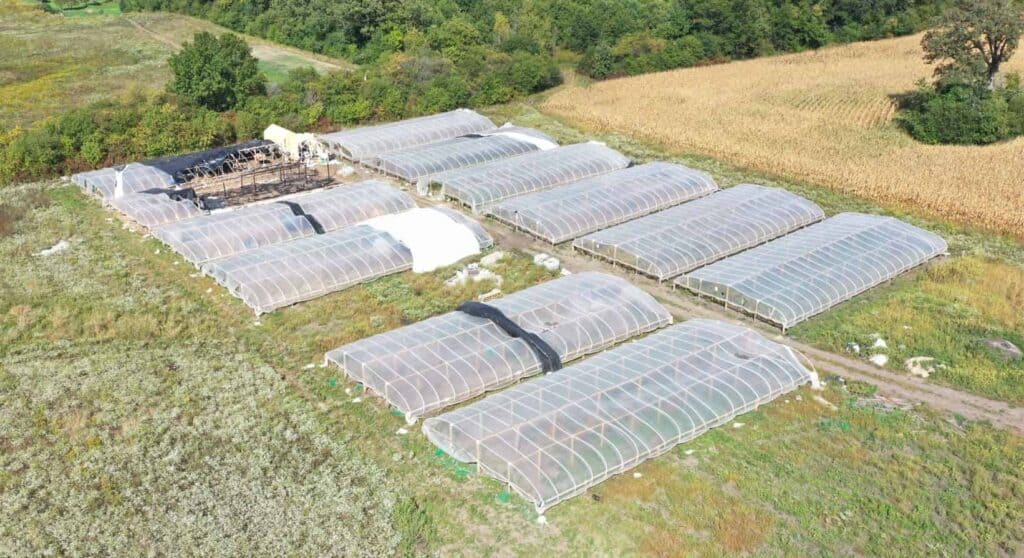 The comments WRN obtained from Chisholm and Oliva were their first public comments on the grow, which has upset neighbors, the mayor, and other officials in Franklin. It's estimated to be worth millions of dollars, and it's been sitting unattended for weeks. Franklin police issued the landowner a municipal ticket for marijuana possession and sources told Wisconsin Right Now – which broke the story Sept. 19 – that Chisholm's office told Franklin police to stop the search. Chisholm admitted this in a lengthy interview with WRN after we approached him in a hallway outside his office. You can read that interview here.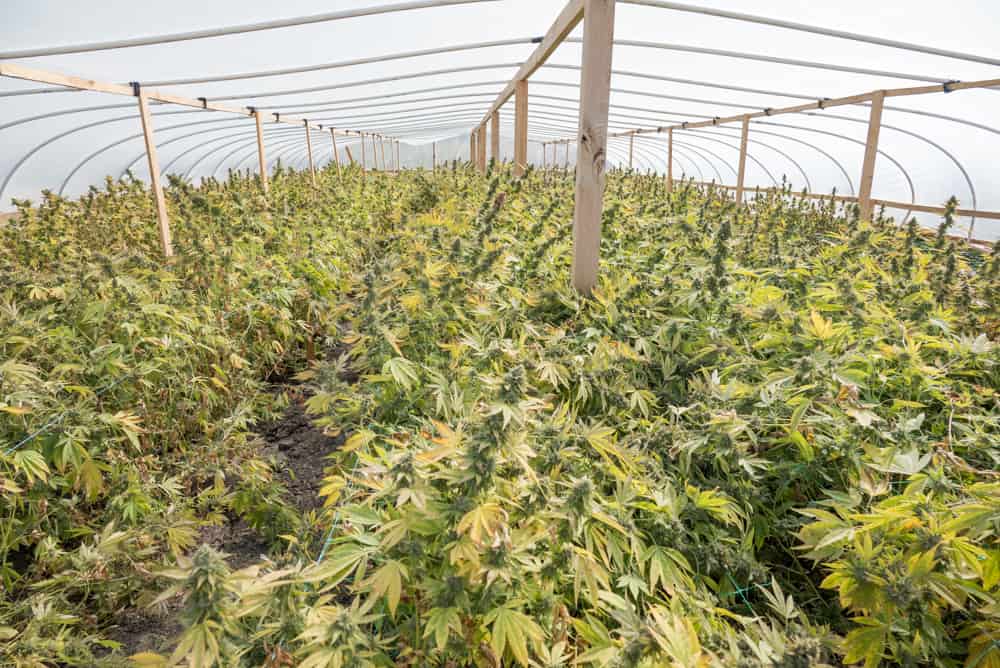 The DA also claimed that Franklin police didn't refer charges, that they should have slowed down, that they probably shouldn't have executed the search warrant (which was signed by Judge William Sosnay); and that police had not proven the plants were not hemp before they went in (even though three confidential informants are listed in the search warrant affidavit.)
"Quite frankly, we're just going to have to get used to this," Chisholm told Wisconsin Right Now. "We're moving increasingly to more of a regulatory intervention as opposed to law enforcement intervention on marijuana."
These comments did not sit well with Oliva, who had until this point remained silent on the controversy.
"First of all, I take issue with any comments that my officers were somehow at fault for this case not being charged. Further, I believe statements made from the DA'S office are misleading," Oliva wrote. "In my opinion, nothing our officers did or didn't do prevented the DA'S office from issuing charges. It doesn't matter if officers could have used other means to gather evidence."
He added, "When I learned the DA's office told our officers to leave the property and not take evidence, I immediately called  John Chisholm.  He told me he was aware of the situation. We had a long discussion."
Oliva says Chisholm "gave me a number of reasons why he had problems with this case." They were, according to the chief:
-He questioned the validity of the warrant
-Stated the field testing we did on the plants was unreliable
-Stated that the crime lab won't do qualitative testing for THC
-Downplayed the importance of enforcing marijuana cases
-Said this was a state regulatory case not a law enforcement case
-He said this case was best handled with the State and/or locally
"Add all that up with their direction to leave the property and not confiscate evidence and what's left to conclude?" said Oliva. "When the District Attorney himself tells you all the reasons why he thinks your case is not prosecutable you can reasonably conclude he is declining to issue charges."
He added: "To say that one of the reasons the DA'S office is not considering the case for prosecution is that it wasn't referred to them is questionable. In light of their recent comments, I sent all of our investigative reports down to his office for further review. Let's see what happens."
Franklin Mayor Steve Olson
Franklin Mayor Steve Olson is called out Milwaukee County District Attorney John Chisholm for failing to prosecute the grow in a residential area that is located not far from a school.
"John Chisholm is the DA for Franklin as he is for the City of Milwaukee," Olson told Wisconsin Right Now in an interview. "He has to recognize community standards in his entire jurisdiction. We pay his salary too…Who gave John Chisholm the authority to ignore a substantial violation of any law?"