"No family should be excluded. Options must be available to every child growing up in Wisconsin," a major report on universal school choice says.
The drumbeat for universal school choice in Wisconsin is growing; three of the most prominently mentioned Republicans who may run for Wisconsin governor told Wisconsin Right Now that they support giving all Wisconsin parents the right to choose the best school for their children.
Their comments come on the heels of a new report released by Common Sense Wisconsin; it was co-authored by Bill McCoshen, a veteran lobbyist who was former Gov. Tommy Thompson's Commerce Secretary. McCoshen has said he's considering a run for governor. Specifically, the plan urges the state to "expand school choice to all areas of the state and eliminating the income limits for participants."
We asked Rebecca Kleefisch and Kevin Nicholson whether they also support universal school choice. Both said they do. Kleefisch, Nicholson, and McCoshen have not announced a run for governor, but each is widely discussed as a possible candidate to square off against Democratic Gov. Tony Evers, who has opposed school choice expansion. Nicholson is also a possible U.S. Senate candidate if Republican Ron Johnson does not seek reelection, a decision he has not yet announced. We also reached out to Republican Rep. Mike Gallagher, but he didn't respond.
"Once Ron makes his mind up, we will be ready to run for Senate or for governor," Nicholson told Wisconsin Right Now. He said that the left is "trying to destroy society" and that, although each position is different, both are important in the fight against destructive policies that could reshape society for the worse.
The report, issued August 17, 2021, calls for universal, informed parental school choice throughout Wisconsin to improve educational outcomes, along with other measures designed to empower parents. It builds on the past successes of the school choice movement in the state.
The POWER policy blueprint was authored by McCoshen, Rose Fernandez, George Mitchell, and Joe Handrick.
---
Rebecca Kleefisch on Universal School Choice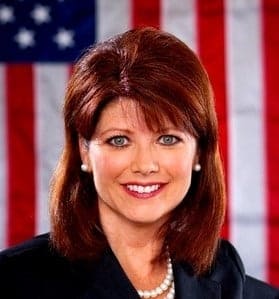 "I wholeheartedly support giving parents more choices when it comes to the educational outcomes of their children," Kleefish told Wisconsin Right Now.
"On top of that, we need to press for more curriculum transparency and stop garbage like Critical Race Theory from making its way into our classrooms. Bottom line: parents need more control."
Kleefisch's spokesman said she firmly supports universal school choice.
Kleefisch previously authored a column for Wisconsin Right Now calling for Gov. Tony Evers and the Wisconsin state Legislature to ban Critical Race Theory.
Kleefisch is a former television reporter who was the lieutenant governor of Wisconsin. She started the non-profit conservative advocacy group 1848 Project.
---
Kevin Nicholson on Universal School Choice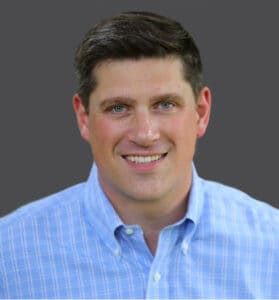 Kevin Nicholson is a businessman and volunteer president and CEO of No Better
Friend Corp., a conservative public policy group in Wisconsin. He is a combat veteran of the U.S. Marine Corps (Iraq, 2007 and Afghanistan, 2008-2009) and was a Republican candidate for the U.S. Senate in 2018.
Nicholson told Wisconsin Right Now that he supports universal school choice and that school choice has been a "big point of emphasis" for No Better Friend Corp. The group helped put together a "thousand kid rally at the State Capitol," and has been "advertising directly in neighborhoods around the state where people can take advantage of the school choice programs." The group has also held well-attended events on Critical Race Theory and recently distributed book bags on Milwaukee's north side and in Racine.
Nicholson said the "ultimate goal" is for universal school choice to "create a marketplace where families can make the decisions that make the most sense for them."
He said he doesn't want to hurt public schools; he wants to "create a marketplace to put pressure on what we call traditional public schools." He believes universal school choice would "put economic pressure on educators to stop things like Critical Race Theory."
Nicholson believes parents of all political backgrounds are "absolutely open to the conversation of how do you create a market of options where people can make rational choices and make changes." The pandemic opened a lot of parents' eyes, he said. He wants to empower families by giving them options. Teachers' unions are "holding kids and their futures hostage," he believes.
---
McCoshen on Universal School Choice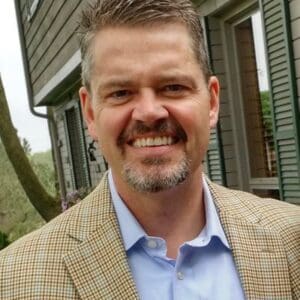 "Parents are not the enemy of education policy, they are the engine," said Bill McCoshen, chair of the CSW Policy Board. "In the wake of the pandemic, parents across the state saw –many for the first time–the strengths and weaknesses of our k-12 education system in Wisconsin and many were not happy. Moving forward, they hold the key to changing things for the better."
"We need to give every Wisconsin family the right to choose the schools best for their children," said McCoshen. "All kids must have a choice from among all options, whether they are traditional public, private, home, charter, or virtual schools. And, all kids must have the option to attend their local public school in-person, in the setting that best suits them."
The organization is calling for "bold initiatives that wrest control over education from decision-makers in Madison and instead put parents fully in control of their children's opportunities," a press release says. Read the full POWER blueprint here.
The push to expand school choice as an option for all Wisconsin families is focused on putting students' educational needs first at a time when many parents throughout the state, of all political backgrounds, are increasingly concerned about public schools' handling of the pandemic and controversial issues like critical race theory.
Many Wisconsin children "have lost up to a year of progress in districts that paid more attention to demands from organizations than parents," the paper notes. "Nearly everyone knows of a student who faltered during COVID. Too often we watched as our K-12 system held parents at arm's length and forgot that schools exist to provide education to kids. Our system provides too few options."
The most important action the state can take — for kids, families, communities, employers, and taxpayers — is to "provide the widest possible range of education options and put parents in charge of choosing what is best for their children," the report says.
The POWER report recommends:
Promoting the existing open enrollment process to inform parents of their options.

Providing curriculum transparency so parents can enroll or transfer with a full understanding of what's being taught.

Eliminating the per-pupil funding disparities between choice, charter and brick and mortar students.

Expand school choice to all areas of the state and eliminating the income limits for participants.

Permitting alternative licensure, and loan forgiveness/reduced tuition for Education students who teach in Wisconsin.
The Pandemic Has 'Exposed Glaring & Fundamental Weaknesses in Our System,' the Report Says
The policy report says that the pandemic "has exposed glaring and fundamental weaknesses in our system. This is visible at school board meetings across the state. Parents are turning out in large numbers, pressing for clear answers. There has been an awakening." The plan would disrupt the power structure to empower parents with options.
The policy report quotes Ronald Reagan as saying, "Choice in education is no mere abstraction. Like its economic cousin, free enterprise, and its political cousin, democracy, it affords hope and opportunity."
Handrick said the POWER agenda is built around three Pillars of Reform.
"We need to trust parents and empower them with options and information; We need to provide equal educational support and opportunities to all kids; and teachers and administrators need the freedom and tools to improve educational outcomes," Handrick said.
The report asks these key questions:
Why is nearly half of education spending outside the classroom?

Why do some schools have substantial autonomy while most are mired in a daunting, top-down regulatory nightmare?

Why is a child's educational opportunity dictated by their zip code?

Why do we continue to spend more and more without demanding that expenditures be directly linked to better outcomes for students?
The report says that student learning "must be the goal of all efforts, every day, in every Wisconsin school. Every policy, every expense, every instructional practice, every decision must be based on its impact on children's learning. With that singular goal in mind, Wisconsin families should be anticipating a new school year with optimism."
According to the paper, "We need to give every Wisconsin family the right to choose the schools best for their children. All kids must have a choice from among all options, whether they are traditional public, private, home schools, charter, or virtual schools. And all kids must have the ability to attend their local public school in-person. The Wisconsin policy that has produced proven results for a limited number of families should be extended to all."
The authors say: "No family should be excluded. Options must be available to every child growing up in Wisconsin without regard to where their families live, how much money they make, or what challenges they face. A system accountable to parents will reward schools and teachers for success and innovation. When parents are free to leave, the school is motivated to earn their enrollment and so has reason to listen and work with them. Improvements come from that collaboration. This encourages districts to attract and retain students. The competition for students is a driver of quality like none other. It lets parents vote with their feet and choose schools that work best for their children."