The new victim of re-offending paroled rapist Kenneth Moffett, of Appleton, is courageously speaking out because she wants to help other victims so other people do not suffer the same trauma.
Anna Baxter reached out to Wisconsin Right Now on Tuesday and described the horrific attack she endured from parolee Kenneth Moffett this September, periodically breaking down in tears as she called on the system to treat rapists more harshly and keep them in prison. She shared photos of her injuries.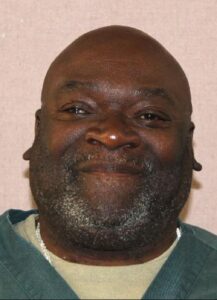 Kenneth Moffett, 58 was charged on September 23, 2022, with the strangulation and suffocation of Baxter, and one count of false imprisonment, both felonies, according to a criminal complaint obtained by Wisconsin Right Now from Outagamie County. The crime is almost a mirror image of the rape he was convicted of in 1998.
The Appleton man was paroled this June by Gov. Tony Evers' appointee after serving just 23 years of an 82-year sentence for a violent rape and false imprisonment conviction that is an eerily similar crime.
Baxter says she believes Moffett's parole was wrong.
"I think it was ridiculous. I don't think that should happen," she said. "If anything, rape should be harshly judged. I don't think they should be allowed out. They're going to do it again….I don't want anybody to ever, ever have to deal with this again. It's horrible….I feel dead inside. It's horrible."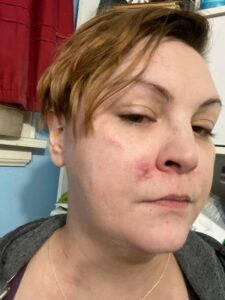 Baxter said she is speaking out to "get the voice" of victims out. She believes the system needs to make more victim advocates available.
"I'm not extremely political, but what I do know is Evers helped with appointing someone who did something horrific to me…I wish he had stopped it…never let it happen again," she said. "If he wasn't released…this wouldn't have happened to me. I could have died. He could have killed me." She described the pain, PTSD, and pain she is in because of the attack.
She described the horrific attack, periodically breaking into tears due to the ongoing trauma. She said Moffett, whom she was trying to help and had only known for a brief time as an acquaintance, "dragged me back into the hallway." He fell on her and was "choking the crap out of me. I couldn't speak, and I lost my voice for days."
She is courageously using that voice now to help other victims.
"Literally, I could not scream out. I was trying, I thought I was," Baxter said. "In my mind, I could hear me screaming, but no one else could…I was able to knock him down…to get him to stop strangling me and drag me into his room…when he fell on top of me, because his hands weren't on my throat anymore, I was finally able to scream out, 'Help me, help me.'"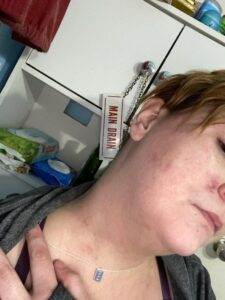 The attack was stopped by another man in the house who intervened.
"It makes me feel scared. I always look behind my back when I'm out in public. I get anxiety attacks a lot more," said Anna, who suffers from PTSD.
"I was trying to help him, and he flipped a switch," she said of Moffett.
Of other victims, she said, "they should never have to deal with any of this ever. Get victim advocates more available please because I've been waiting."
Baxter stressed that she isn't speaking out for political reasons; she is speaking out for victims. But she did say that she believed Gov. Evers is partly to blame because "he just allowed it (the parole) to happen." She hopes whomever is elected governor today will not allow such criminals to be released on parole by appointing a victim-focused parole commission chair.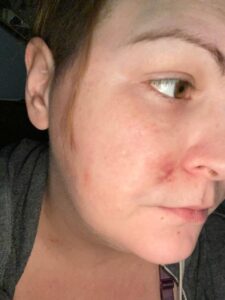 "He (Evers) stopped one. Why didn't he stop another?" she said of the parole, noting that Evers intervened to stop the parole of a convicted wife killer in 2022.
She said she was "completely flabbergasted" that Moffett was paroled at all.
Baxter is suffering greatly. "I could be in a better place right now. I'm not doing okay. My body is shutting down," she said.
She wants to prevent future victims from enduring the same thing. She is very traumatized that Moffett is fighting his parole revocation, and she may have to testify at that hearing, in addition to a trial.
According to WI DOC records, Moffett was paroled on June 7th of this year after serving 23 years of an 82-year sentence. His mandatory release date was in 2053. He was an old law inmate, and the parole was discretionary.

WRN has reported that, since 2019, Gov. Tony Evers' Parole Commission has released hundreds of convicted criminals, freeing them early on parole mostly into Wisconsin communities, including more than 300 murderers and attempted murderers, and more than 47 child rapists.
Moffett is not the only paroled criminal to have reoffended. We found 16 killers and attempted killers who had reoffended or are back behind bars on correction holds since their discretionary paroles.
The attack for which Moffett was paroled was eerily similar.
On July 28, 1998, Kenneth Moffett had lured a 20-year-old woman to his Appleton home where he locked her in his bedroom, choked her, and told her, "We're gonna do this." Moffett proceeded to brutally raped the woman several times.
Moffett was convicted of four counts of 2nd-degree sexual assault and one count of false imprisonment for that crime.