Josh Kaul "doesn't help. He doesn't care about the victims" – Lisa Ann French's mother.
The mother of 9-year-old murder victim Lisa Ann French, who was murdered by notorious "Halloween Killer" Gerald Turner while trick-or-treating in one of the state's most horrific crimes ever, is slamming Attorney General Josh Kaul, saying Kaul "failed me and he's failed Wisconsin."
Maryann Gehring, the mother of 9 year-old Lisa, who was raped and murdered on Halloween by Turner, is endorsing Fond du Lac County District Attorney Eric Toney in the attorney general's race, and she is appearing in a new campaign ad that is the most powerful of the campaign season. Lisa had knocked on Turner's door, dressed as a hobo, complete with felt hat and freckles.
"This time of year is very hard for me and my family because of Lisa's murder," Gehring said. It's difficult to see Josh Kaul lying about his record on crime. When you have a child that is brutally murdered you simply want answers and justice. Josh Kaul failed me and he's failed Wisconsin."
Gehring also took aim at Kaul in the ad. Kaul's office is currently handling ongoing commitment proceedings against Turner, initiated by his Republican predecessor, to keep Turner off the streets.
"It was Halloween. My daughter stopped at three homes: Her girlfriend's house, her teacher's house, and the man that murdered her. He molested her. He put her in a garbage bag. He was going to be released in 2018," she says in the commercial.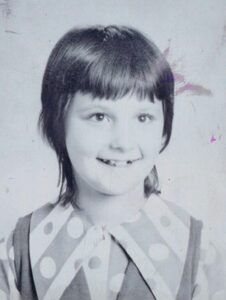 She continued: "Josh Kaul, he was not there for me at all. You want some help to find out what is going on, and he doesn't help. He doesn't care about the victims. I know Eric Toney does. Eric Toney kept that man who murdered my daughter from being released. Eric Toney has always been there for me and that's the kind of attorney general we need."
Gerald Turner is easily one of the most infamous and horrific killers in state history. In fact, the case sparked a new sexual predator law that allowed rapists to be committed after serving their time in prison. It was known as "Turner's Law." The horrific crime of the little Fond du Lac girl who was killed while trick-or-treating in 1973, changed how families and communities handle Halloween, terrifying the state.
According to WBAY-TV, "Turner is currently being held at Sand Ridge Treatment Center, a facility for people deemed sexually violent. He was sent there after a petition, filed by then-Attorney General Brad Schimel, with the help of Fond du Lac County District Attorney Eric Toney, asked the court to commit Turner under 980. A 980 would deem Turner as a sexually violent person and he'd remain a ward of the state for life."
Turner was released for a time, to great public outrage. "Working with Fond du Lac County District Attorney Eric Toney, former Attorney General Brad Schimel began the Chapter 980 civil commitment process with a petition in 2018 to keep Turner locked up – a process that is still ongoing," a press release from Toney said.
Lusa's body was found in a garbage bag.
"Helping Lisa's mom Maryann and other crime victims seek justice is one of the most important aspects of my career as a district attorney," Toney said.
"Kaul has repeatedly demonstrated his lack of concern for public safety and victims. He also turned his back on law enforcement to appease his far-left political base. Josh Kaul lived in Fond du Lac County, and Lisa's tragic murder was known throughout the state and country, yet Kaul couldn't provide Maryann the assistance she needed."
Continued Toney: "Maryann is showing the courage to stand up and join other victims across the state in stepping forward to share their stories in the wake of more than 200 murderers and over 40 rapists released into the public by Tony Evers and his Parole Commission. Josh Kaul has remained silent and refuses to condemn the appalling release of these murders and rapists"
He added: "Based on Kaul's silence while Evers released murderers and rapists back onto our streets, I'm confident he would never had filed the 980 petitions to keep Turner locked up. Gerald Turner might be a free man today if it was up to Josh Kaul."
The news release says that District Attorney Toney "has a lengthy history of fighting Chapter 980 violent sex offender placements and helped change the CH 980 law in Wisconsin." That's the sexual predator law.
The campaign released these stories to document those efforts by Toney:
Milwaukee Journal Sentinel
Fox 6
District Attorney Eric Toney has endorsements of over 100 Republican and Democrat Sheriffs, District Attorneys, and Police Chiefs, and has been unanimously endorsed by the Wisconsin Fraternal Order of Police State Lodge, the Milwaukee Police Association, the Kenosha Professional Police Association, Waukesha County Chiefs of Police Association, the West Allis Professional Police Association, the Racine Police Association, the Wisconsin Troopers Association, the Racine Deputy Sheriffs' Association, and the Milwaukee Police Supervisors Organization.