Since 2019, Gov. Tony Evers' Parole Commission has released hundreds of convicted criminals, freeing them early on parole mostly into Wisconsin communities, including more than 270 murderers and attempted murderers, and more than 44 child rapists.
Roy Barnes was one of them. His release was discretionary.

27th in the series.
---
Evers' Parole Commission Freed Roy Barnes Early
Date Convicted: 05/08/2000
Date paroled: 09/20/2020
Current Residence: Milwaukee
Age: 62
Convicted: First-degree reckless homicide
Sentence: 45 years. Mandatory release date of 9/20/2029. This release was discretionary.
Other: Had prior convictions for battery & substantial battery, including a hammer attack on a man in 1998.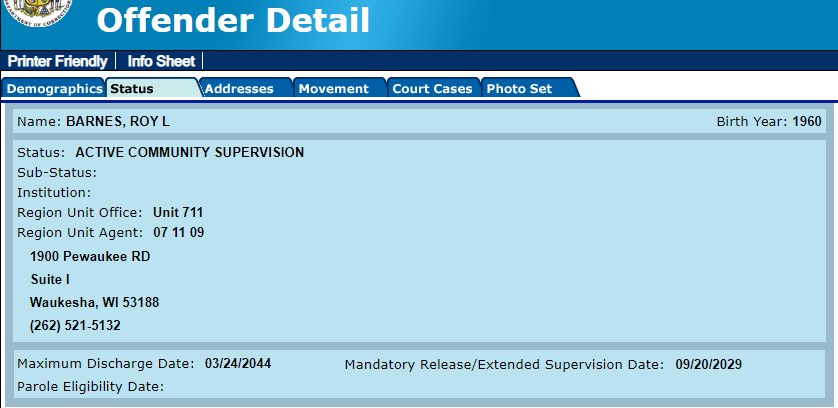 ---
The Victim:
Earnest Smith, 32. Brother of Jeffrey Dahmer victim, Edward W. Smith
---
What the Killer Did: