Wisconsin Right Now is strongly endorsing state Sen. Roger Roth (R-Appleton) in the election for Wisconsin Lt. Governor.
We are choosing to make this endorsement in a statewide race with a crowded field (that includes many good people) because Roth has simply earned it. He is a courageous leader, a hard-working legislator, and a military veteran who has proudly served his country.
Roth was instrumental in bringing attention to Democratic Gov. Tony Evers' reckless Parole Commission Chairman John Tate. Without Roth's gutsy leadership, his support for a grieving murder victim's family, and his strategic intelligence, we believe Tate would remain Parole Commissioner today, releasing violent criminals into the community, imperiling public safety.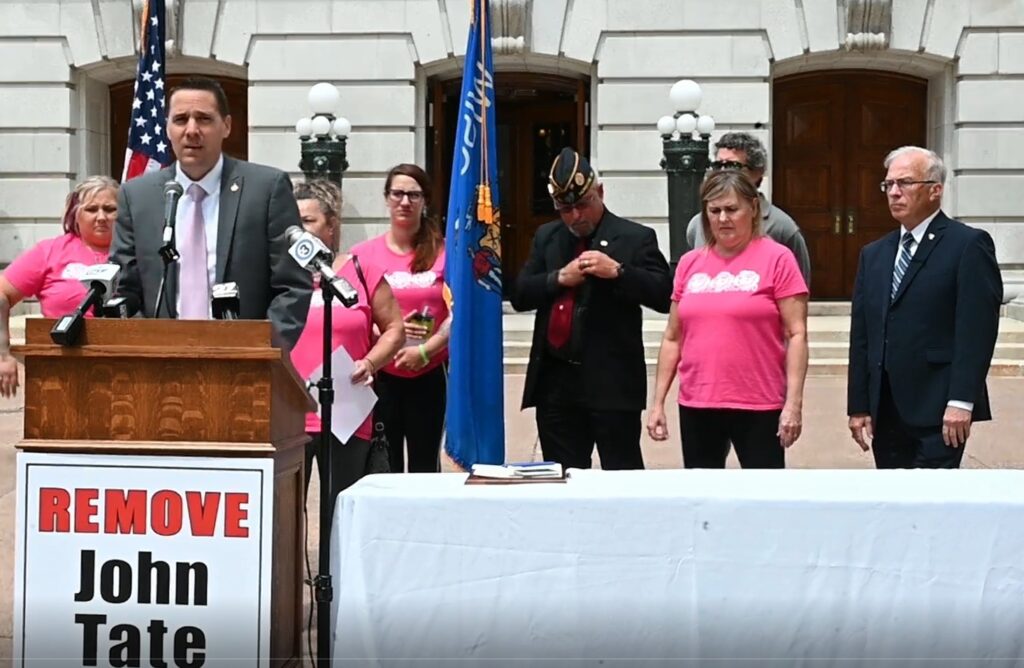 Who in the lieutenant governor's race can best help the Republican gubernatorial nominee in defeating Evers? Due to his track record, we believe that is unquestioningly Roger Roth. He's already taken on Evers through the Tate controversy – and won.
We are impressed by Roth's willingness to buck leadership in his own party when they are wrong on principle.
We are also impressed by his biography. He is a combat veteran, having been deployed multiple times to the Middle East during the Iraq War. He is a captain in the Wisconsin Air National Guard to this day. Roth has spent 17 years in the Air National Guard. The governor is in charge of 10,000 National Guard personnel. No other governor or lieutenant governor candidate has this background.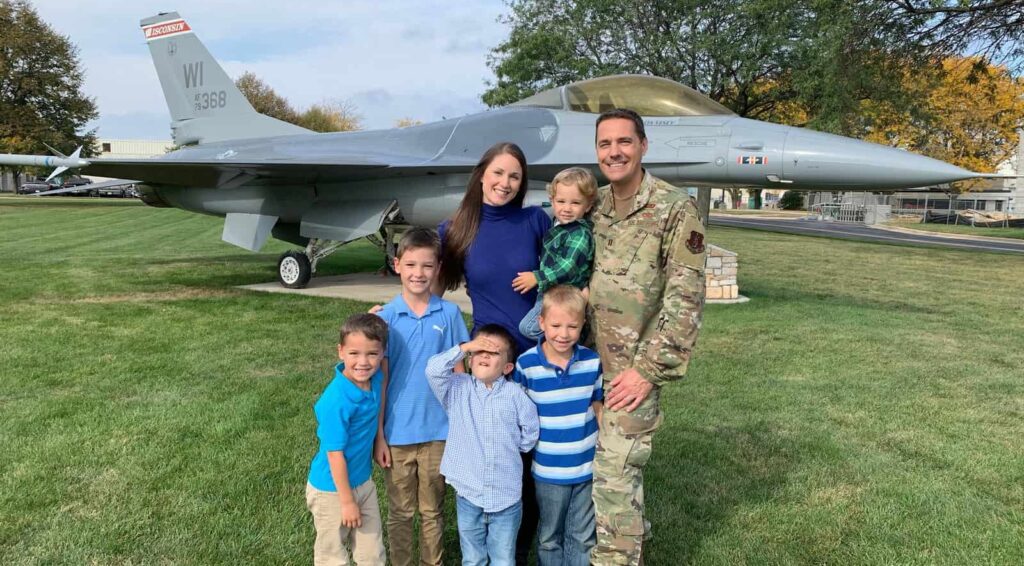 Roth is from a critical area of the state, the Fox Valley. He has outperformed even Scott Walker and Donald Trump in the Valley, which is needed to win in November. He has been elected in a swing district on top of it, showing crossover appeal.
He runs a family business in the Fox Valley, where he was born and raised. He is particularly strong on economic issues, supporting the elimination of the state income tax and fighting against "runaway federal spending."
He doesn't just make rhetorical promises; he follows them up with action. Roth authored legislation to establish a Parental Bill of Rights, ensure Curriculum Transparency, and provide Universal School Choice. His website notes that he successfully passed these bills in the legislature "for the first time in the history of Wisconsin." A married father of five, he is pro-life, authoring the Born-Alive Survivors Protection Act. He staunchly supports law enforcement and the 2nd Amendment.
However, we feel the John Tate matter revealed Roth's strong character best.
When it comes to John Tate, Roth went against Senate leadership. Most other legislators ducked the controversy, not even returning our calls.
To recap briefly, after Wisconsin Right Now reported that Evers' appointee Tate had granted early release to a convicted wife killer, the murder victim's persistent and incredible family demanded Tate's ouster. Evers would not initially act, although, belatedly and under great pressure, he eventually urged Tate to rescind the early release, which he did.
It turned out that Tate had never been confirmed by Republicans in the state Senate, so Republicans had the power to get rid of Tate even though Evers would not. Senate leadership would not support taking action to remove Tate. One top GOP leader made it clear that they felt it hurt Evers more to do nothing, putting politics over public safety.
Not Roth. He heard the cries and grief of murder victim Johanna Balsewicz's family and gave them – and her – a voice. He created a petition to bring the state Senate into special session to fire John Tate. He pressured his fellow Republicans to sign it. When most of them (and all Democrats) would not, he put forth a second petition.
Evers then caved, asking for Tate's resignation, and Tate resigned.
We urge you to vote for Roger Roth for lt. governor of Wisconsin on Aug. 9. For all of the above reasons, we believe you could not make a better choice in a leader.
---