Victorya Attwood, a local drag queen, will be performing at the Fort Atkinson Farmer's Market this Saturday after controversy almost scuttled the performance.
"Hope to see you at the family-friendly show on Saturday! 🙌💞" Attwood wrote on Facebook.
"The Fort Atkinson Area Chamber of Commerce would like to provide further information regarding the announcement of an upcoming performance at our local Farmer's Market. As past practice, a promotion of the upcoming artist was shared to the Fort Farmer's Market Facebook page for this Saturday, Victorya Attwood," the Chamber wrote on its Facebook page on June 7, 2022. The Chamber blocked Facebook comments under the post.
https://twitter.com/VictoryaAttwood/status/1520983335312502784
"Given the nature of some of the comments shared publicly that were hateful in nature and perceived as threatening to the safety and well-being of Victorya, vendors, attendees, and Farmer's Market volunteers and staff, the Farmer's Market decided to cancel the performance until safety measures could be put in place as a precaution."
The Chamber added, "After discussion between the Fort Atkinson Area Chamber of Commerce, the Fort Farmer's Market, and the Fort Atkinson Police Department, it has been decided that the show can continue safely this Saturday. The Fort Atkinson Area Chamber of Commerce facilitates community programs, services and events that enhance the quality of life for our residents. The Fort Farmer's Market is committed to inclusivity and diversity. Lastly, hatred and violence has no place here. We look forward to our Farmer Market this Saturday."
Attwood posts videos of performances on YouTube.
On June 6, 2022, Atwood wrote, "Original post: 🚫CANCELED🚫: Sadly this event has been canceled by the coordinator due to a high number of hateful/aggressive comments. I would like to extend a gracious thank you to the chamber of commerce for the initial invitation. Please continue to support the local small businesses as we continue to build a more inclusive and safe community!"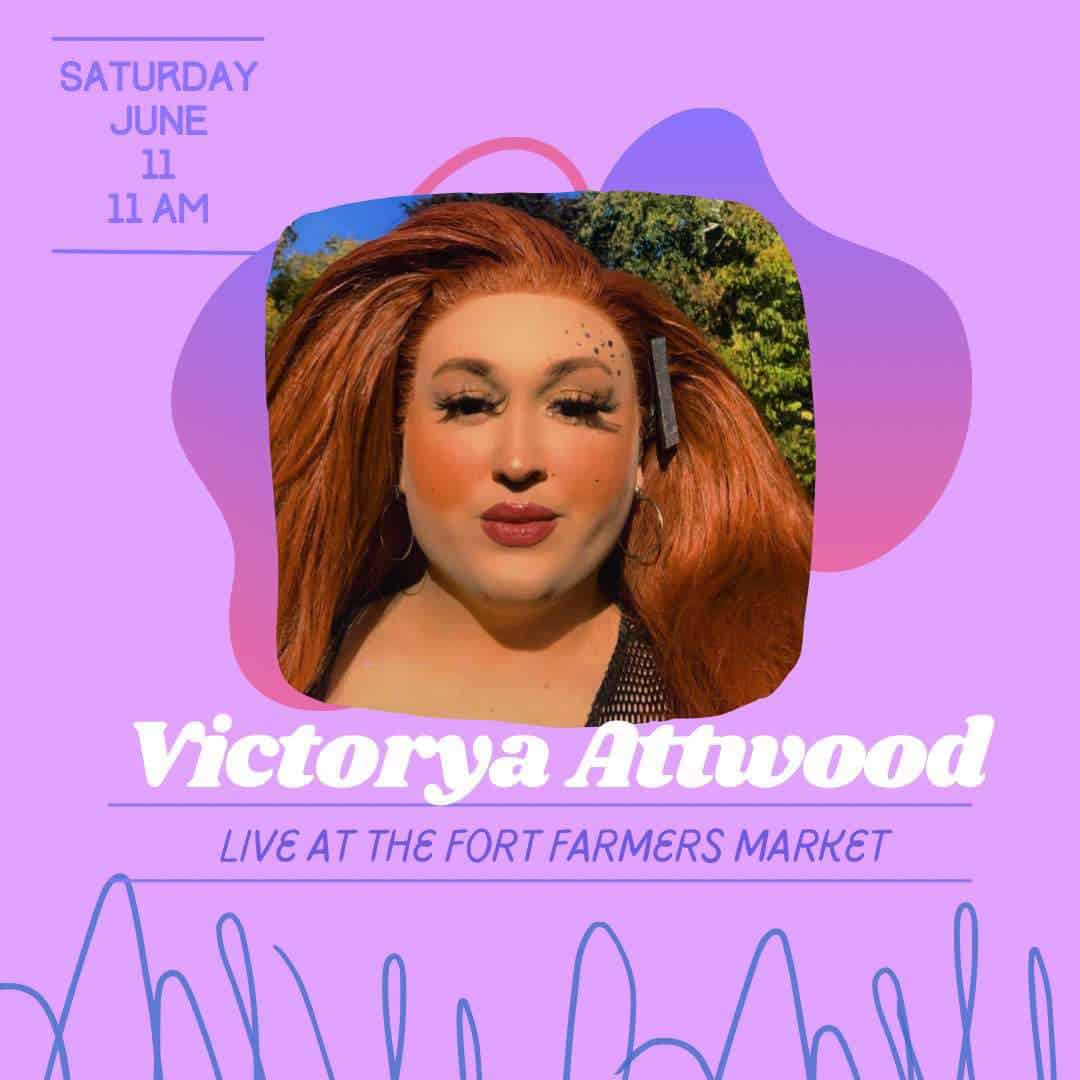 The Fort Atkinson farmer's market controversy comes after the Milwaukee Brewers are scheduled to hold a pre-game drag show.
---
About The Fort Atkinson Farmer's Market
According to its website, the Fort Farmer's Market proudly hosts 36+ vendors each Saturday and over 50+ vendors at our monthly Arts Saturdays. Farmers, bakers, crafters, gardeners and community groups come from Fort Atkinson, Jefferson County and some nearby counties – all mostly within a 30-mile radius. Products include Vegetables & Fruit; Baked Goods; Pickled & Jam Products; Beef, Pork, Chicken, Goat & Lamb; Fresh Eggs; Marshmallows, Honey & Maple Syrup; Jewelry, Woodcraft & Textiles; Plants and Flower Bouquets. We have music every Saturday as well as many other arts, wellness and community programs.