This is a Wisconsin Right Now editorial
Douglas Balsewicz is Tony Evers' Gerald Turner.
Or at least he could be. There's still time. Six days to be exact for Evers to come out of the shadows and fight to keep Balsewicz from being released in the first place. If he doesn't, Wisconsinites should not forget. And they should remember that the governor literally ran on cutting the prison population in half. This is what that looks like.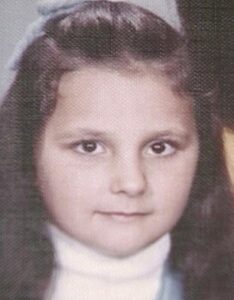 The 1992 parole of Turner, the Halloween Killer, provoked major community trauma. It led to changes in state law, new offenses by Turner, labor controversies, and protests. It caused the victim's family significant new trauma.
Evers could help avoid all of this by working to keep Balsewicz locked up. There is still time.
Instead, the governor has been cowardly silent. He has said only, through a spokesman, that he doesn't have the power to reverse the Parole Commission's decision to release Balsewicz, who stabbed his wife 42 times in front of the couple's toddler children and left the kids overnight in their mother's blood.
However, Evers could do these things:
He could remove Parole Commission chairman, John Tate, who made the decision. Why is the community supposed to trust that Tate has public safety in mind after this decision? Evers appointed Tate, who is now refusing to reverse his decision because he's worried about a lawsuit. (Note: Evers won't respond to media questions about whether he will remove Tate.)
Evers could strongly condemn Tate's decision to release Balsewicz. (Note: he hasn't.)
He could demand that Tate reverse the decision (Note: he hasn't.)
Evers has a bully pulpit. He could use it. Take a side. By not taking a stand, he is standing by Tate and his decision to release a racist wife-killer back into the community.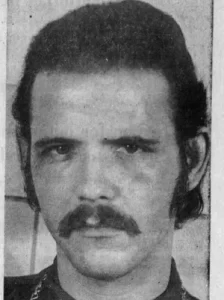 Remember the Gerald Turner case. This family, and the community, should not have to go through that again. Turner was sent back to prison after pornographic images were found on his computer. He was then classified as a sexually violent person and indefinitely detained. The controversy – and the trauma – continued for years.
Today Turner, who murdered a 9-year-old girl on Halloween, is again off the streets.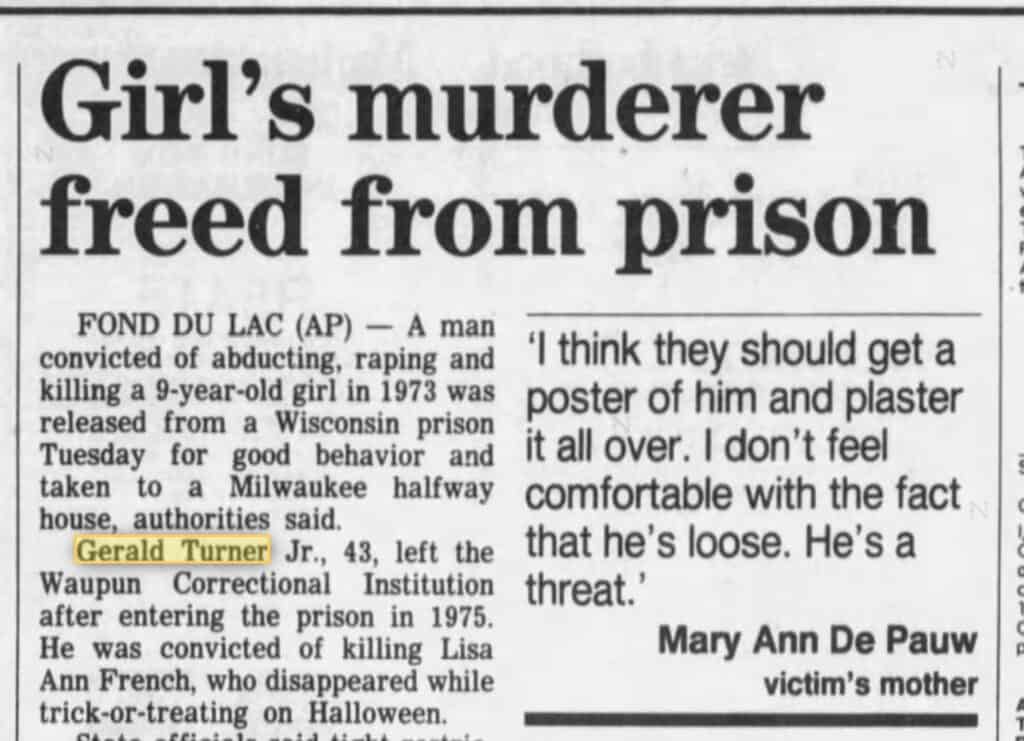 The Balsewicz release is even worse in some ways than Turner's initial release. That's because, in 1992, when the state first released Turner, they thought they had to do so because they thought that Turner had hit his "mandatory release date" that reduced prison sentences if inmates behaved.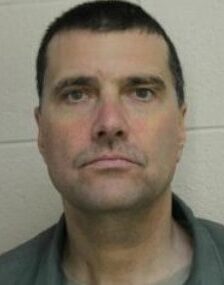 However, Balsewicz has not reached any mandatory release date. The Parole Commission does not HAVE TO release him. Evers' appointee Tate is choosing to do so, upon the recommendation of commissioner Jennifer Kramer, whom Tate appointed.
Evers and Tate could save everyone the trouble and make sure Balsewicz stays there in the first place.
Another person who is silent but could speak up is Attorney General Josh Kaul. He spoke out in the Turner case, but he's also been silent about Balsewicz. We sent him a list of questions, and he didn't respond. Minimally, Kaul could use HIS bully pulpit to condemn Balsewicz's release. Why won't he?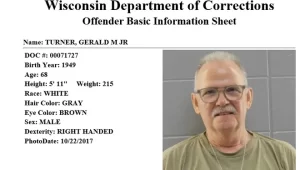 In 1992, Turner was first released on "good behavior" and taken to a halfway house, according to a 1992 Wisconsin State Journal Article.
As with Balsewicz, officials stressed that he would be supervised in the community.
As with Balsewicz, the victim's family was extremely unhappy about Turner's release.
"I think they should get a poster of him and plaster it all over. I don't feel comfortable with the fact that he's loose. He's a threat," Lisa Ann French's mother told the newspaper.
Balsewicz's sisters have expressed similar outrage at Balsewicz's pending release. They want it reversed.
Tony Evers, Josh Kaul, and John Tate should do whatever they can to make that happen.