(The Center Square) – After Hennepin County Sheriff David Hutchinson totaled a car while drunk driving at 120 miles per hour at 2:30 a.m. on Dec. 8, he tossed the keys and denied driving the unmarked county-owned SUV.
He was carrying a firearm illegally, wasn't wearing a seatbelt, and had a bottle of alcohol in the car, according to documents and pictures obtained through a Freedom of Information Act.
Hutchinson was convicted of driving under the influence, but his charge for carrying a pistol while under the influence was continued for dismissal. He was fined $610, placed on probation for two years. Additionally, he can't incur any alcohol or driving violations, and must submit to random drug tests. 
Minnesota State Trooper Col. Matt Langer commended law enforcement who investigated.
"At the crash scene, Mr. Hutchinson claimed he was not the driver," Langer said in a statement. "The focus of the multi-faceted and collaborative investigation, which included the executed search warrants, set out to determine who was behind the wheel. That need dissolved with the admission by Mr. Hutchinson that he was driving while impaired."
The Ford Explorer cost $54,000 and it's unclear whether Hutchinson will pay back taxpayers.
Independent journalist Rebecca Brannon, who first tracked down the crashed vehicle, said it took days of searching to find basic information.
Brannon found the vehicle and posted photos on Twitter near Dec. 15 showing the severity of the crash and Delta 8 vape carts, and Delta 8 edibles, she told The Center Square in a phone interview.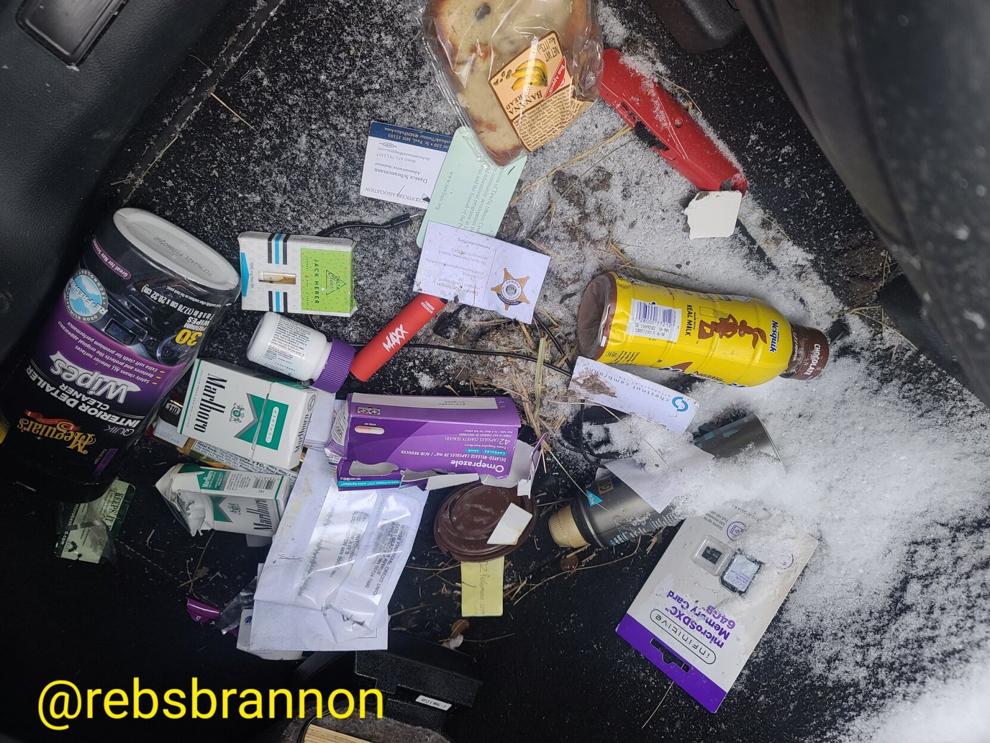 Brannon said in a phone interview that the crash was "played down as much as possible."
Hutchinson released a statement following the incident, admitting to drunk driving. However, he won't resign.
"I made the inexcusable decision to drive after drinking alcohol, and I am deeply sorry," Hutchinson said. "As the Chief Law Enforcement Officer in Hennepin County, I am held to a higher standard. I regret the choice I made and apologize to the citizens I serve, the staff I work with, and the friends and family who support me."
The statement continued, "I take full responsibility for my actions and am prepared to accept the consequences of my poor decision. I am relieved that no one else was injured in the crash. I will immediately address my personal issues surrounding alcohol and seek the help I need to continue to serve the people of Hennepin County."