Kevin Hermening, who was part one of the biggest news stories of last century, spoke to a group of conservatives who were brought together in a park in Delafield by No Better Friend Corp.
He had a core message: America remains the greatest country on earth, despite all of its challenges, which are many.
Hermening, who, as a Marine Security Guard was held captive for 444 days by the Iranians, starting in 1979. Now he was being interviewed by No Better Friend Corp. President Kevin Nicholson, who many people believe will run for Ron Johnson's Senate seat if Johnson doesn't and Wisconsin governor if he does.
"This country, these United States of America, still stand tall as the greatest country," Hermening told the crowd. He should know; he faced the grip of tyranny in Iran and witnessed a regime that doesn't value freedom. Today he works to advance American ideals on a local school board, fighting against concepts like critical race theory.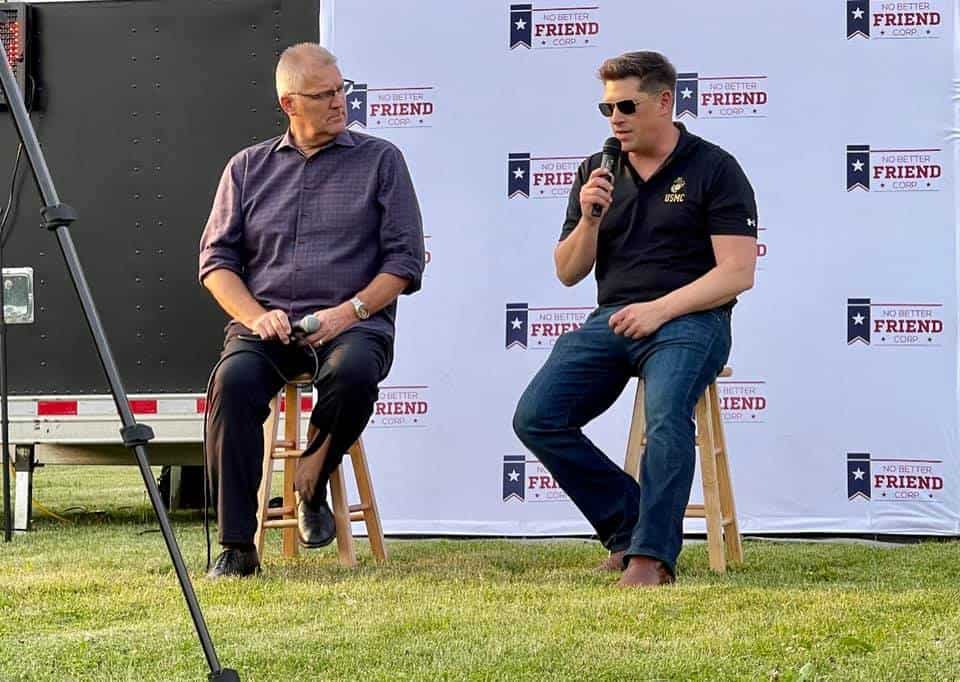 Both men expressed nostalgia for the politics of Ronald Reagan, as opposed to the weak and muddled leadership of politicians like Jimmy Carter, Barack Obama, and Joe Biden, and they expressed concern about modern controversies like critical race theory and narratives against law enforcement. Hermening today believes that powerful change can be made at the local level.
Ronald Reagan emphasized "peace through strength," Nicholson told the crowd, adding that, "Young people today are hearing mixed messages." He said that the country needs to "stop conflicts before they start by putting aggressors in their place." He noted how the current protests in Cuba are an example of what happens when people get a glimpse of freedom.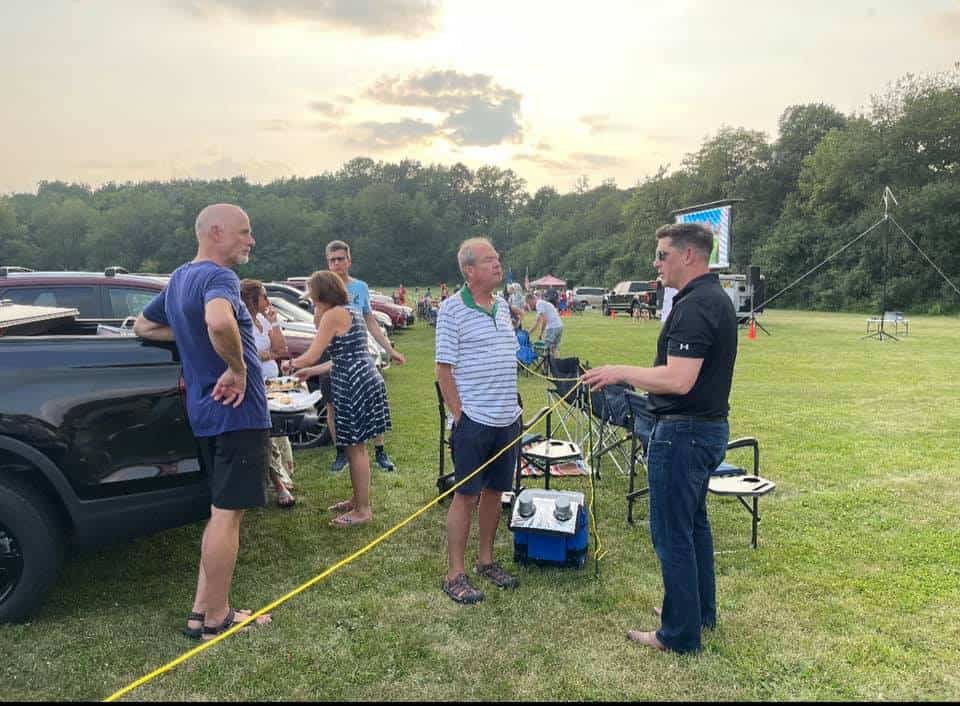 Nicholson added, "We need to take the country back." He said that people need to understand what the country has overcome throughout its history but also recognize how quickly freedom can "slip away" and "push back" against any efforts to erode it.
We should "stop wars before they start," he said.
Then, they played the documentary Desert One which describes the Iranian hostage crisis, chronicling the leadership of President Jimmy Carter.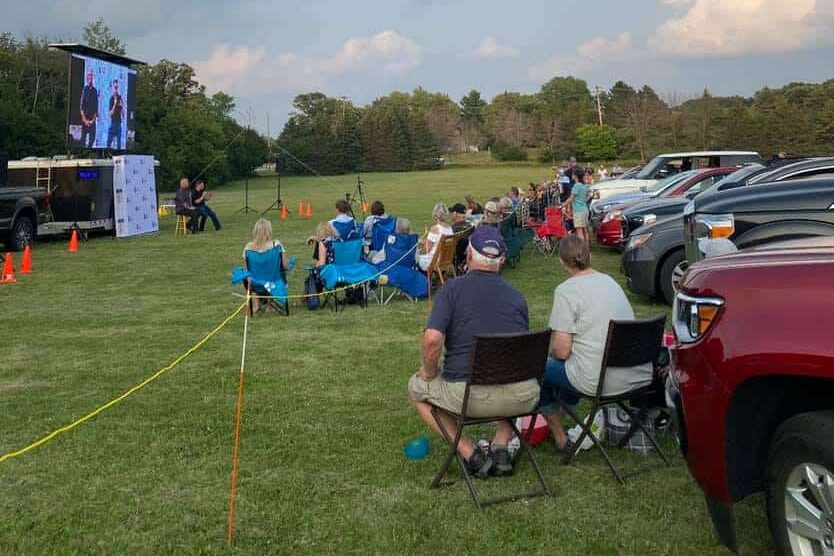 No Better Friend Corp., which is Nicholson's group, is holding screenings of Desert One in both Waukesha County and Rice Lake.
"Desert One is the true story behind one of the most daring rescues in modern US history: a secret mission to free hostages captured during the 1979 Iranian revolution," the group's site says.
Watch the trailer here.
No Better Friend Corp
What is No Better Friend Corp.? The group's website explains, "No Better Friend Corp., a 501(c)(4), works to implement and advocate for solutions to the problems we all face together, while also proactively reaching out and bringing new voices into the conservative movement. The group focuses on promoting conservative ideas and approaches in the areas of economic growth, education, health care, promoting a culture of life, and national defense."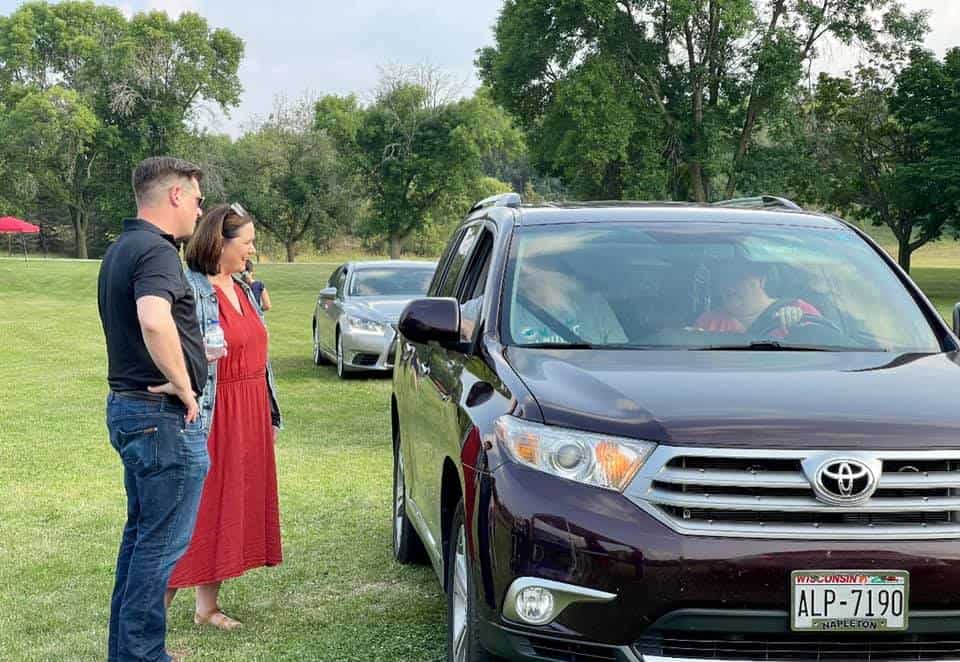 Nicholas is a former U.S. Marine who ran in the Republican primary for a chance to square off against U.S. Sen. Tammy Baldwin. His organization has been holding events throughout the state on topics ranging from critical race theory to supporting law enforcement. He has been traversing the state with these messages, most recently stopping in Hudson.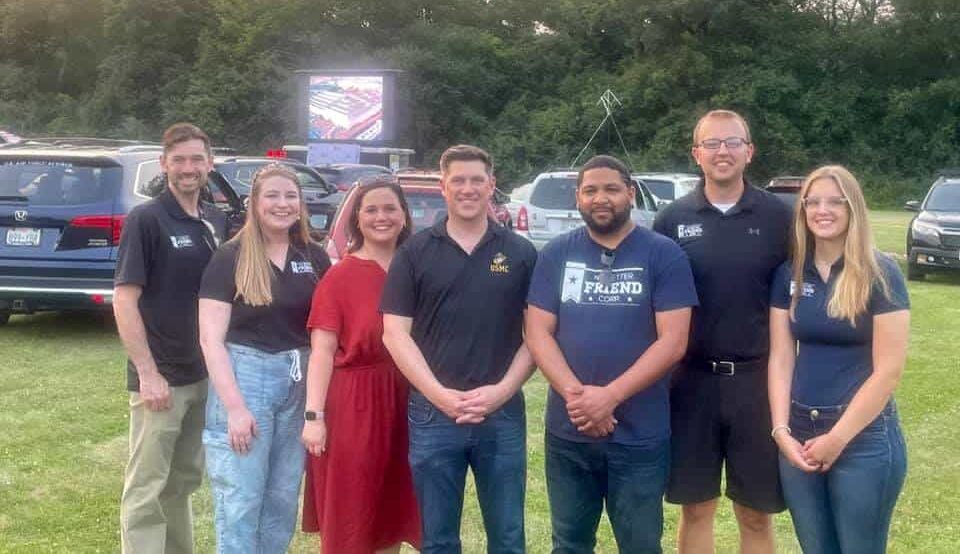 The group's website describes Nicholson as "a father of three, businessman, and combat veteran of the United States Marine Corps (Iraq: 2007; Afghanistan: 2008-2009)."