"It was sneaky," Peters says of the parole. "No, I got nothing. I got nothing. I think it was done underhandedly, under the radar." –Jeanine Peters, sister of Kathleen Beletsky
The sister of Kathleen Beletsky, the Oconomowoc bank manager whose husband cut off Kathleen's head and burned it in a wood-burning stove in the basement, blasted Gov. Tony Evers and the Wisconsin Parole Commission Tuesday, saying that the victim's family learned the killer was paroled after he was already freed.
Jeanine Peters told Wisconsin Right Now in an exclusive interview that the family did not receive notice of the final parole hearing for Carl Beletsky even though she had received letters for years and even appeared at a parole hearing to oppose his release a couple of years ago.
"It was sneaky," Peters says of the parole. "No, I got nothing. I got nothing. I think it was done underhandedly, under the radar." She said the family vigorously opposes the release.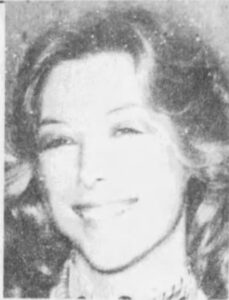 Beletsky is now living in Hatley, Wisconsin.
Peters is the latest victims' family member to inform Wisconsin Right Now that they did not receive proper notification of killers' paroles. Local police chiefs have also said they weren't informed in some killers' cases. State law requires a reasonable effort to notify victims' families.
We have been running a series highlighting the paroles of convicted killers and rapists by Evers' appointee to the Parole Commission. We asked Evers, Lt. Gov. Mandela Barnes, AG Josh Kaul, and the Parole Commission about the Beletsky case, including the notification concerns and why he was released, and received no response.
Other than Beletsky's son, Austin Tinus, Peters is the victim's closest surviving kin. Tinus did not receive notice either. "Nobody did," said Peters of the victim's family. Tinus previously told Wisconsin Right Now that he also opposes Beletsky's release, but he learned about it from a relative.
"No one was for it," he said of the release.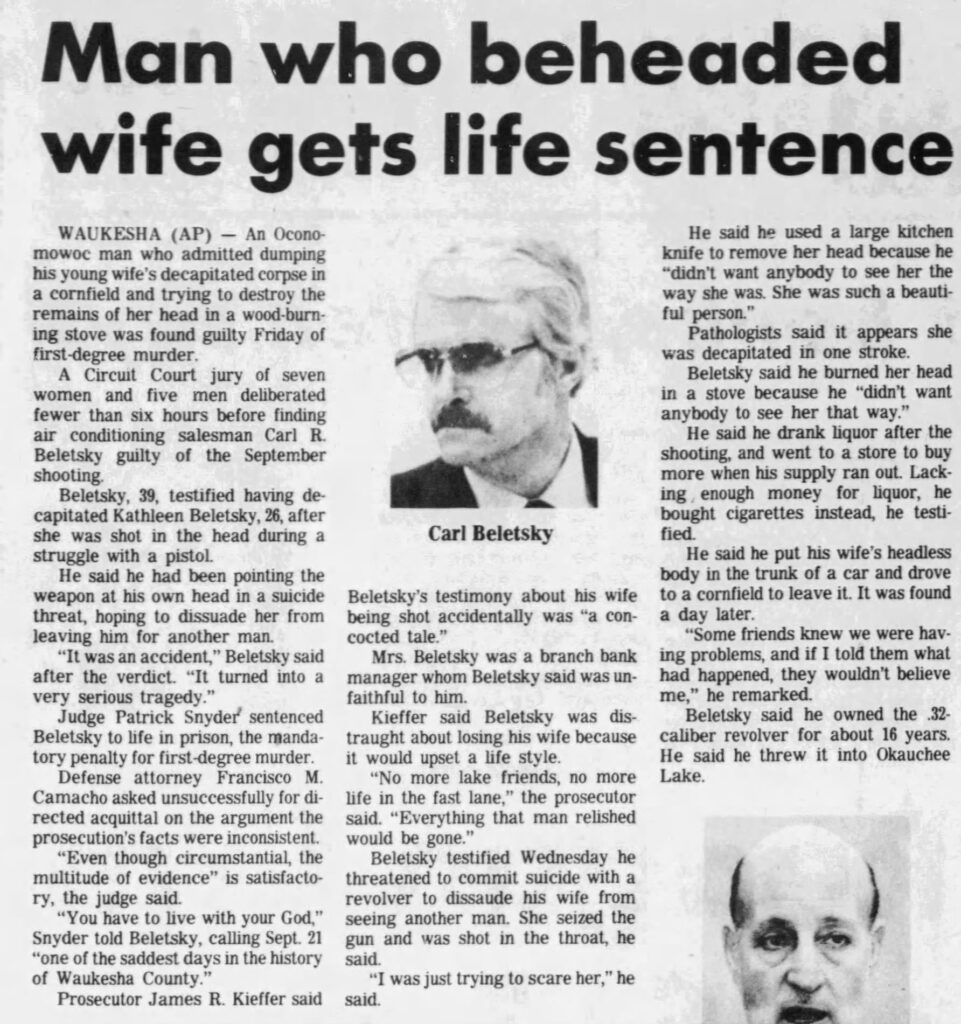 For a time, Peters received a letter every three months. Then, some time passed, and she started to wonder why she hadn't gotten one lately, she said. She called the Parole Commission to ask.
"The woman said, 'Don't you know? He's been out.' I thought, 'OK, it would be nice to know that,'" said Peters.
Peters disputes old newspaper articles that said Kathleen Beletsky was shot before her head was cut off. She believes that she was bludgeoned or had her throat cut. "And then he cut her head off and threw it in a stove in the basement," she said.
"He (Carl) lies and lies and lies, and he's still lying," said Peters.
She believes the parole commission waited to free Beletsky until the prosecutor-turned judge who handled the case retired.
"They knew I was the one always writing and going," she said. "I've been doing it since 1983."
"Every time he was up for a parole, they sent me a letter. One time, I actually went there. I was thinking, 'Wow, it's been a long time, and they haven't sent anything, so I called, and the girl said, 'You didn't know? They let him out.'"
"I never expected him to see the light of day – I mean, what?" Peters said, outraged. "Don't get it. I don't get it. Why should he be out? He got life. I don't get it. I really don't get it."
Asked who she blames, she said, "I blame that parole guy," referring to Evers' Parole Commission chairman John Tate, who resigned last spring over the botched release of another convicted wife killer, and had authority over the release. She also blames Evers, who appointed and reappointed Tate, saying he was "pleased" to do so in 2021, and who has advocated reducing the prison population by 50%.
Evers reappointed Tate after Beletsky's release in August 2019.
"What does he care?" she said of Evers. "It's an election, and he just wants votes, and if that's the way he's got to do it…"
She described Kathleen's sense of humor. "Wherever she was, you'd laugh," she said.
Peters recalled one night when Kathleen invited her and her husband, now a retired police officer, over for dinner with her and Carl.
"I came in and he was sitting there. It was like this cold draft came in and grabbed us, both of us. I begged her not to marry him. She married him anyway."
According to an Associated Press story from the time, Carl Beletsky, then 39, an air conditioning salesman who lived in Oconomowoc, "admitted dumping his young wife's decapitated corpse in a cornfield and trying to destroy the remains of her head in a wood-burning stove."
In 1983, Beletsky was found guilty of first-degree intentional homicide.