It's a pattern for Kaul, who has shifted his office away from fighting crime and toward a partisan liberal agenda.
Attorney General Josh Kaul, in one of his earliest acts as the state's "top cop," pulled his agency out of a critical federal gun tracing program that was used by law enforcement agencies throughout the state to track guns that show up repeatedly in crimes.
The reason: His backlogged crime lab couldn't meet the standards of federal auditors because Kaul's agency couldn't process cases quickly.
"The National Integrated Ballistic Information Network (NIBIN) is the only national network that allows for the capture and comparison of ballistic evidence to aid in solving and preventing violent crimes involving firearms," the ATF, which runs the program in 258 locations, says.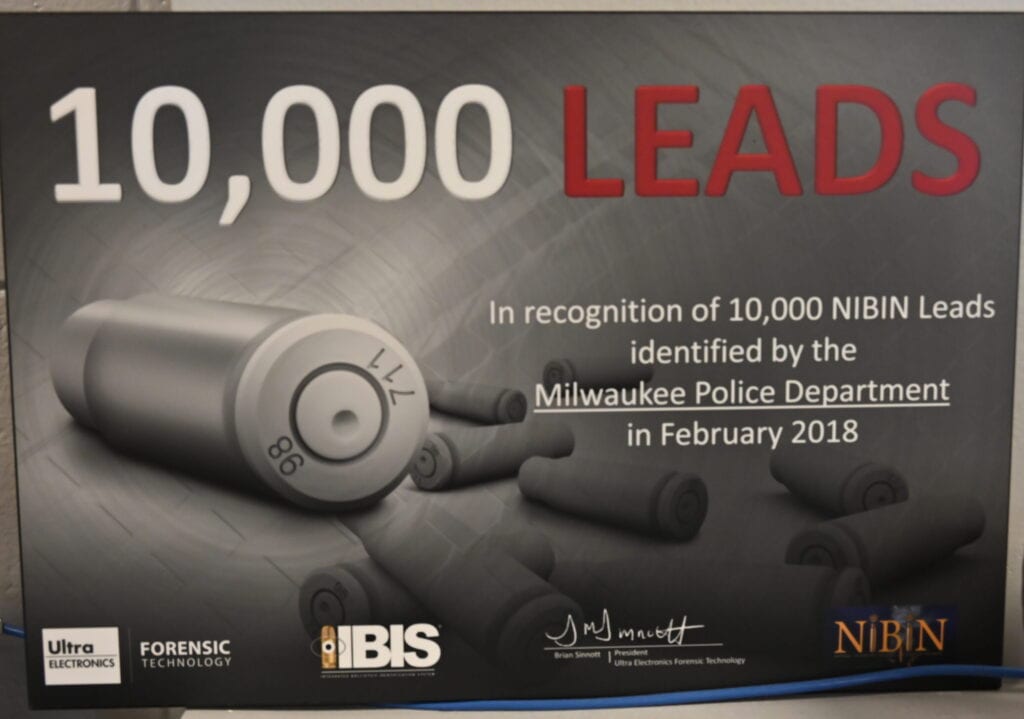 Before Kaul's action, police agencies throughout the state could access NIBIN by sending their evidence to the state Crime Lab. Now they can't. This has left many agencies in the lurch when they want to trace ballistics used in crimes, an important investigative tool to help identify suspects and guns used in repeat offenses.
In the wake of Kaul's action eliminating the "NIBIN" terminal, gun crime has exploded in the state, with the City of Milwaukee recording record homicide numbers in 2020 and 2021; the city's homicide numbers have increased 100% as of March 10, 2022, over the previous year. Yet a 2019 letter from Kaul's office shows, Kaul pulled his office out of the gun tracing NIBIN fight during his first year in office.
Instead, the Attorney General has focused on press conferences trashing Republicans, adding a new diversity position, and gun control.
For a time, after Kaul eliminated the state crime lab's NIBIN terminal for police agencies, only the Milwaukee Police Department was available to handle the gun traces for other agencies – throughout the entire state. And they couldn't always get to those without a Milwaukee tie. Furthermore, Green Bay police said they had to "hand deliver" the evidence to Milwaukee, "which took much-needed time and resources away from investigations."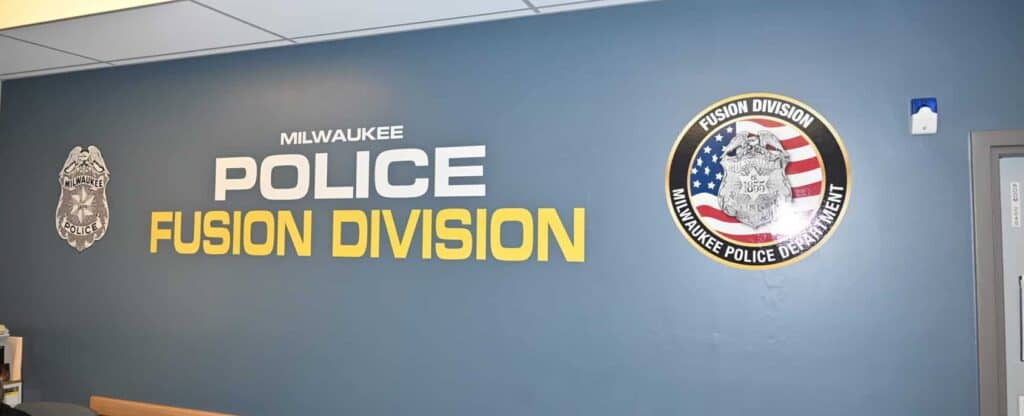 The Milwaukee Police Department maintains a NIBIN unit to this day; at the time of Kaul's letter, it was the only other in the state. MPD allowed Wisconsin Right Now to tour its NIBIN unit. We found a professional operation where officers are able to trace and track guns that are used in multiple crimes throughout the city. Some guns are passed around, showing up at many crime scenes. Others stay in the hands of repeat offenders. Either way, the intelligence allows the officers to provide real-time investigative leads to detectives, indicating whether crimes might be related. This can lead to suspects, MPD told us.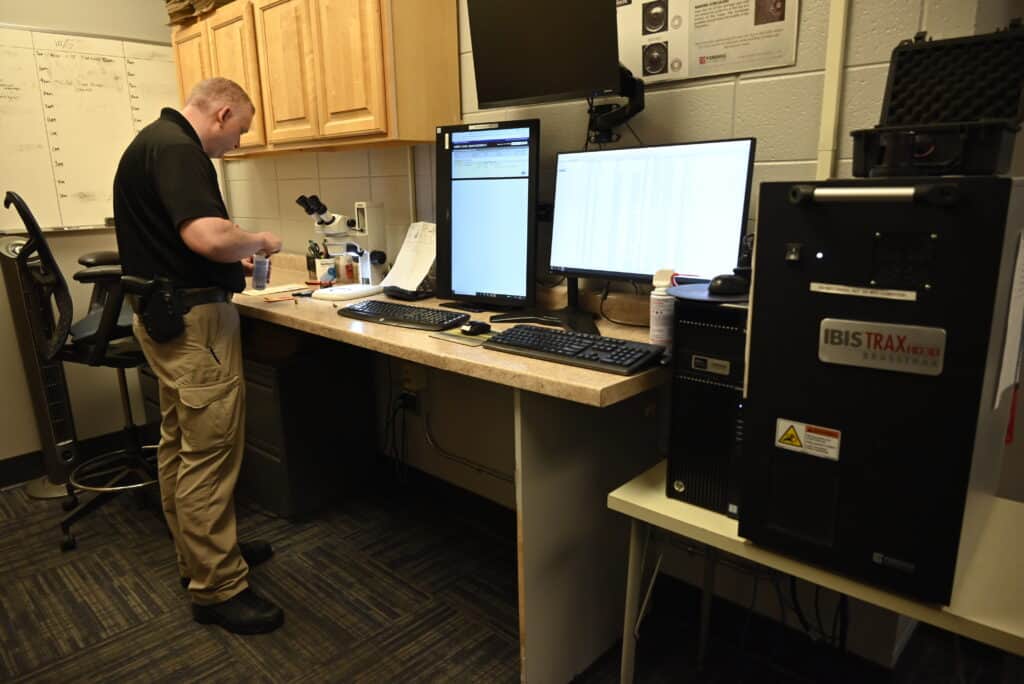 In Wisconsin today, there are NIBIN terminals run by Police Departments in Green Bay. Madison, Milwaukee, and Racine. There are no statewide terminals for access by other agencies. To purchase their own NIBIN machine is expensive for a police agency and takes resources from already beleaguered department budgets that could be used instead to get more officers on the street. Green Bay didn't receive its NIBIN terminal until 2021. It is leasing the machine from the ATF and trying to come up with $200,000 to buy it.
However, gun crime obviously exists in other jurisdictions. Beloit police use a NIBIN terminal to trace gun crimes. It in Illinois. They have crossed state lines for years to get evidence processed further because of backlogs in the state crime lab even before Kaul eliminated NIBIN.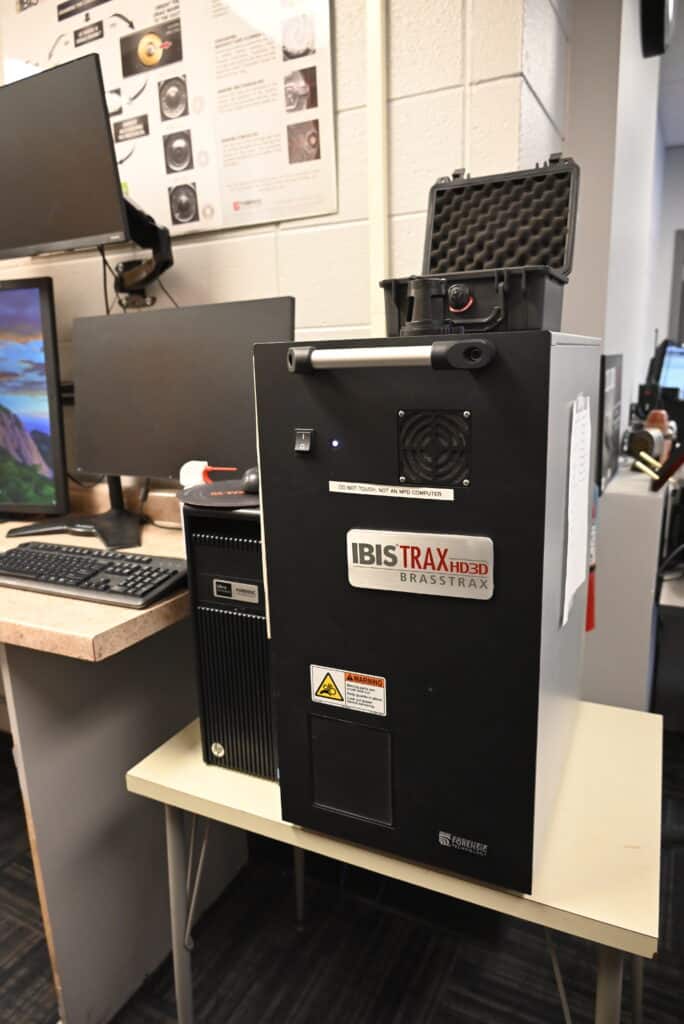 "Prior to 2019, the Racine County Sheriff's Office (RASO) would take ballistic evidence to the Wisconsin Crime Laboratory for NIBIN's testing. Unfortunately, the testing time would take multiple months, and the Crime Lab eventually discontinued its NIBIN's program. After that, we worked with the Milwaukee Police Department for NIBIN's testing, but their requirements were the case would have to have a tie to Milwaukee or have aggravated facts," Lt. Mike Luell, of the Racine County Sheriff's Department, told Wisconsin Right Now.
"Since the beginning of the year, RASO has been working with the City of Racine Police Department (RPD) and their NIBIN's program. RASO is appreciative of the cooperation we have received from the RPD, and their willingness to honor our requests for testing."
He added: "Not every piece of ballistic evidence is tested through NIBIN's. Similar to DNA testing, there has to be a reason for an investigator to request NIBIN's testing. As science progresses, and the speed and efficiency of the testing improve, more pieces of evidence will be put through NIBIN's testing, and the database will grow."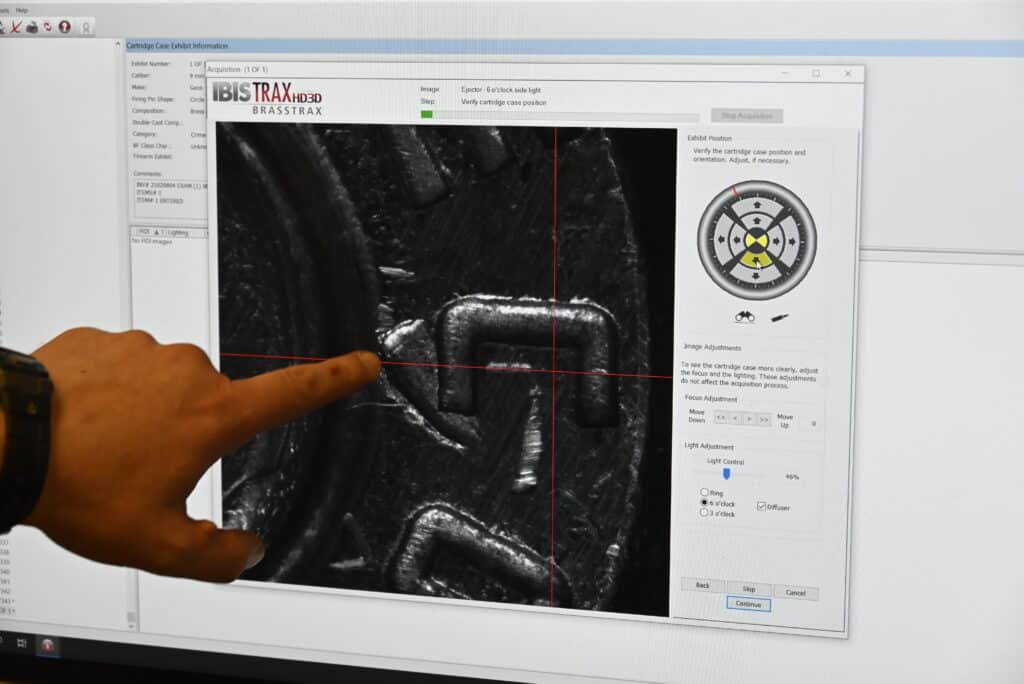 The state crime lab's firearms examiners still confirm NIBIN hits developed by police agencies (using those agencies' own terminals) to provide testimony in court. However, a Milwaukee Police Department policy on NIBIN explains, "The WSCLB will only accept investigatory lead confirmation cases that have been authorized by a prosecutor." The MPD policy adds, "A firearms examiner is a member of the Wisconsin State Crime Laboratory Bureau (WSCLB) that compares fired cartridge casings that have an assigned investigatory lead in order to verify the investigatory lead and are able to testify to the results in court." The State Crime Lab, led by Kaul, does still do some other firearms-related testing, but Kaul has presided over rising crime lab backlogs, as we reported previously.
On firearms, Kaul's crime lab is taking, on average, more than a month longer to process gun cases than Schimel's crime lab at a time that firearm violence is a growing concern. In this area, the number of cases is roughly similar. His handling of firearms worsened in 2020 when compared to his first year in office. The office only takes firearms submissions in felony cases; see a list of what they take here. That's different from the specialized NIBIN technology, though.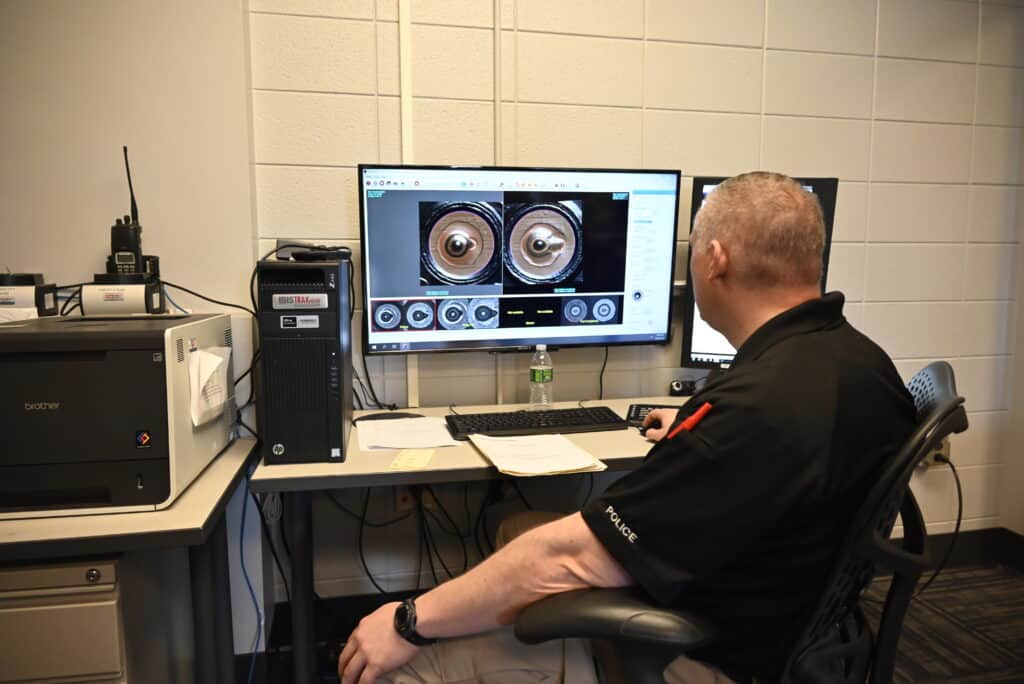 On firearms, in the latest 2020 report (he hasn't released numbers for 2021 yet, Kaul's crime lab was taking, on average, more than a month longer to process gun cases than Schimel's crime lab at a time that firearm violence is a growing concern. His handling of firearms worsened in 2020 when compared to his first year in office.
Josh Kaul Eliminates NIBIN
On Oct. 3, 2019, Josh Kaul issued new NIBIN standards. They went into effect on September 30, 2019. Kaul took office on January 7, 2019. A 2019 Legislative Fiscal Analysis outlined how important NIBIN could be, explaining that "recovered firearms and cartridges may also be compared to other firearms cases in the Midwest through the use of the National Integrated Ballistic Information Network (NIBIN) computer system."
That means one of his earliest actions as AG was to eliminate NIBIN.
The Racine Police Department was forced to seek a federal grant to access the ballistics tracing technology.
"There is more gun crime than access to NIBIN in Wisconsin," the Racine Journal Times reported in February 2021.
Racine Police Lt. Michael Smith told the newspaper that NIBIN is important. In 2018, the year before Kaul's office eliminated NIBIN, Racine Police submitted 213 cases and 63 "were linked to other crimes," the Journal Times reported. He said that the police have used NIBIN to tie guns used in homicides to suspects.
But in 2019, the state lab "stopped accepting outside cases," the newspaper reported.
The story says Racine tried to use MPD's NIBIN but a backlog developed because MPD needed to handle its own cases when the crime lab eventually stopped offering NIBIN.
Racine now has its own NIBIN terminal. But other state agencies do not.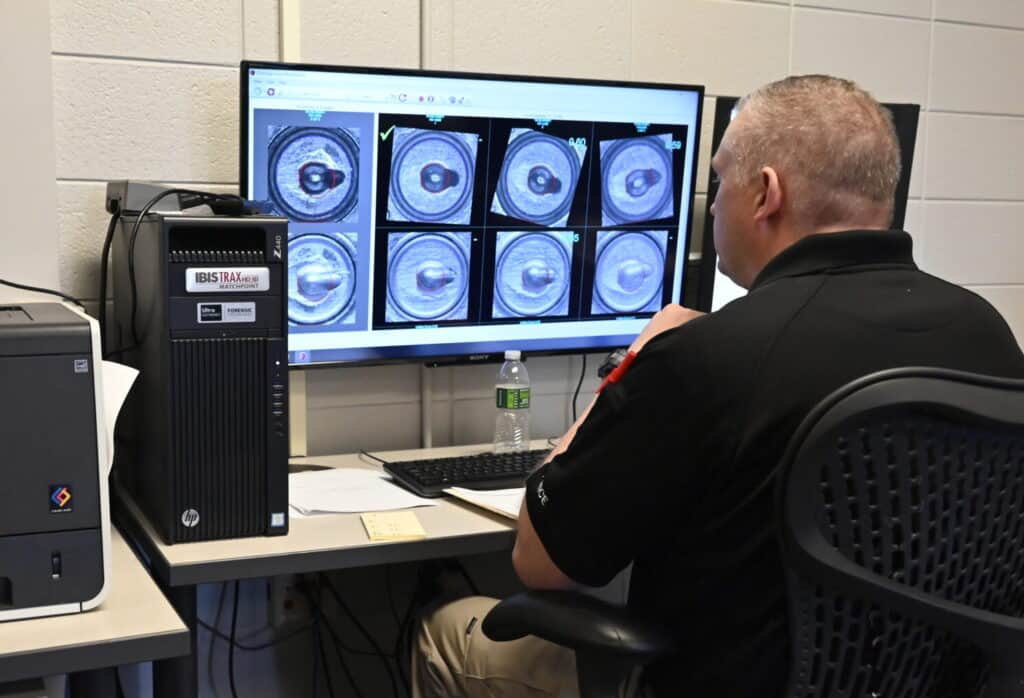 Kaul's letter, obtained by Wisconsin Right Now, explained that for several years the Wisconsin State Crime Lab, under the Attorney General's leadership, had maintained a National Integrated Ballistic Information Network, which is called NIBIN, described as an "automated database that looks for similarity in digital images of fired cartridge cases and creates a list of potential matches for downstream correlation and investigative leads across cases."
Read the letter here: Letter for NIBIN in DFS update 100319
Since 1999, the Bureau of Alcohol, Tobacco, Firearms and Explosives (ATF), has administered the NIBIN program and successfully coordinated with many states.
The firearms and tool mark examiners in the state crime lab spent some of their time utilizing NIBIN and "issuing investigative leads," the letter says.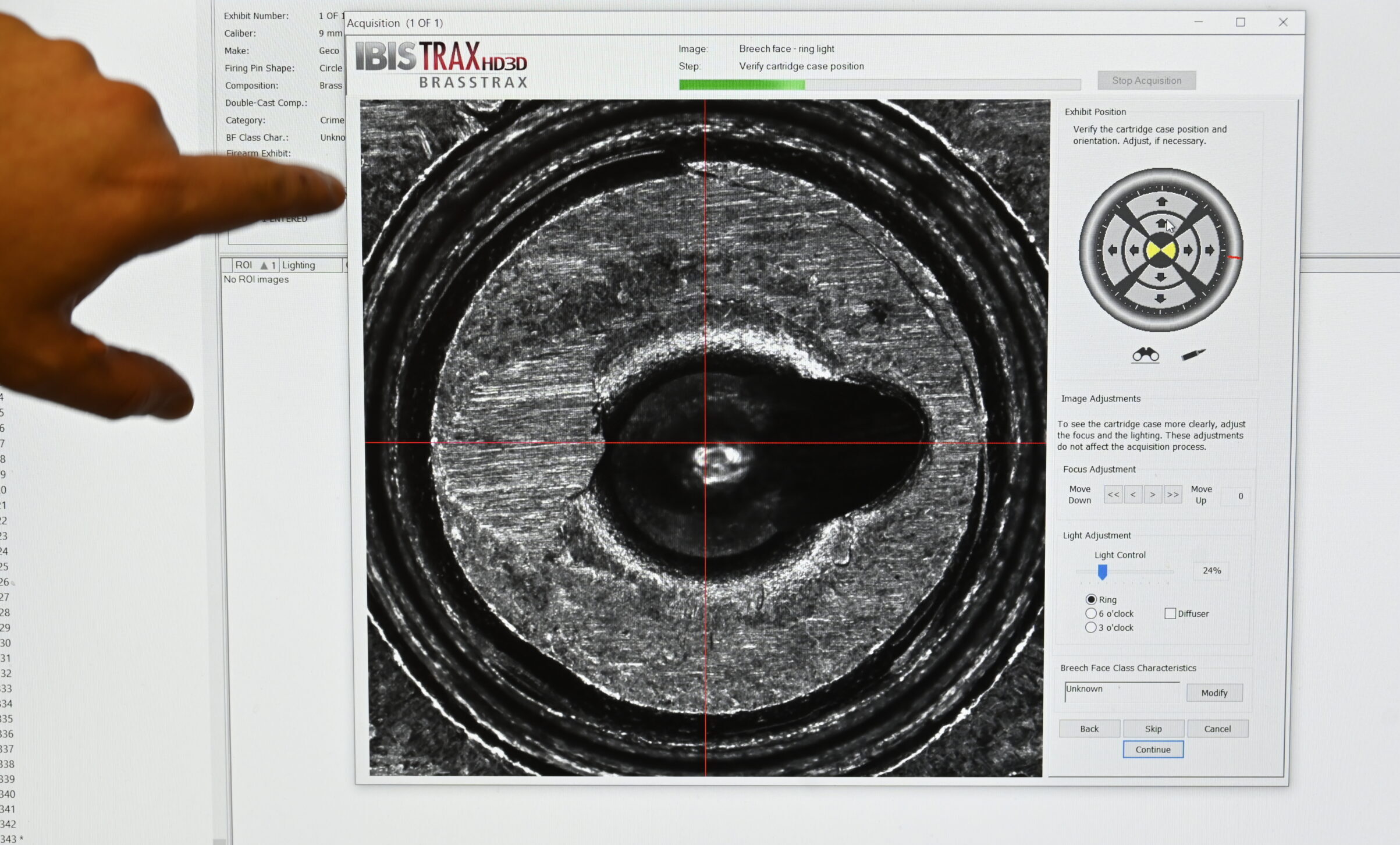 In 2012, the NIBIN program became focused on "real-time intelligence" with the emphasis placed on "quickly disseminating reliable leads to investigators."
The ATF and the National Crime Gun Intelligence Governing Board then issued new standards, which went into effect in 2020, and the ATF planned to complete audits of NIBIN program sites, according to the letter from Kaul's office.
Each site had to be in full compliance with the standards to maintain access to NIBIN.
And that's where the Attorney General acknowledged he would fail.
For example, the crime lab would need to "enter all fired or test-fired cartridge cases from serviced law enforcement agencies and/or departments through a NIBIN acquisition machine within two business days of receipt" and "disseminate NIBIN leads within 24 hours," says the letter.
Kaul's office admitted that although his office supported the "new direction of the ATF and the NIBIN program" the office would "not be able to responsibly and reasonably sustain the program under the Division of Forensic Sciences."
Thus, as of Sept. 30, 2019, the state crime lab would no longer be receiving NIBIN cases and would focus on sending results from NIBIN cases in-house by the end of 2019. If an agency had a public safety threat or a violent case that was necessary to be submitted from now until the end of 2019, the crime lab would accept and process those NIBIN cases that were discussed with the crime lab.
The letter was signed Nicole L. Roehm, administrator, Wisconsin Division of Forensic Sciences. Kaul is her boss.